The outgoing tournament director has turned the Texas event into one of the top youth competitions in the world.
It's hard to talk about youth soccer in the United States without talking about tournaments.
In the U.S. tournament play is most exciting aspect of the youth development experience, and as far as youth competitions go, the Dallas Cup is like no other.
The Dallas Cup, with its inaugural event taking place in 1980, is the oldest international youth tournament in the United States. The tournament has hosted some of the top clubs from around the world, and its list of alumni reads like an all-star roster of world soccer. Raul, Wayne Rooney, David Beckham, Chicharito Hernandez, Landon Donovan, Jozy Altidore and Clint Dempsey all played in event.
On average about 900 players participate in the Dallas Cup's eight divisions, which range from U-13 to the infamous U-19 Super Group. The Dallas Cup is also well known for its Diversity Program, which finds sponsors to bring in international teams that cannot afford travel expenses.
Since 2002, Gordon Jago has been in charge of making sure that the tournament follows through with its mission statement - "To promote the well-being of young people through athletic competition, cultural appreciation and educational opportunities."
Dallas CUP XXXIII, which was held this past April, was Jago's last as Director, but the former Charlton Athletic defender and professional coach was so instrumental to the recent success of the tournament that the tournament's top group now bears his name - the Gordon Jago Super Group.
The path that led him to overseeing one of the world's top youth tournaments gives him a unique perspective on the development of soccer in the U.S. over the past 40 years.
As a defender for Charlton, Jago began working on his FA coaching license. An eye injury forced him to retire from playing, but his career continued as a manager, and he worked his way to becoming coach of England's Fulham F.C.
After touring the United States with Fulham, he was approached by the NPSL's Baltimore Bays to be their coach. He accepted that offer in 1967 and spent 22 of the next 30 years coaching outdoor and indoor soccer in America.
After his coaching career ended along with a stint as Commissioner of the WISL, Jago was presented with an opportunity that would prove to be the his most rewarding job.
"The Dallas Cup board asked if I was interested in coming on as their Director. They weren't doing well financially nor having as much success getting the world's best youth teams to come over. I said that I'd come aboard but that I didn't want a 40-hour-per-week job. Of course they said, 'No! Of course not.' But that was because it was an 80-hour-per-week job," Jago said chuckling.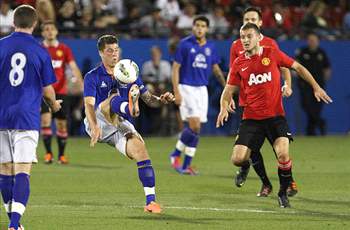 Due to having contacts like Bobby Robson from his playing days and managing to find some high quality sponsors, Jago was able to strengthen the super group while getting finances back in the green. Real Madrid, Manchester United, Sao Paulo, Barcelona and Arsenal all played in Dallas Cup during Jago's tenure, and everything he's done has been with the specific objectives - like improving player and referee development.
"It's been a great nine years," Jago said. "If we're going to improve our players and referees, we need to give them exposure to the very best. That means you have to have top players to play against. If younger referees can work with top experienced referees, then we have a chance."
Jago has noticed drastic improvement in the quality of our domestic players who, due to tournaments like the Dallas Cup, are able to pit their abilities against some of the world's best. However, Jago believes the American players are still lacking in some areas.
"We've certainly seen an improvement in the overall standard of play," he said. "The young players today are much more skillful individually. Their technique has improved. But I think there are two areas where we're still lacking.
"The first is individuality. We're looking for the Robinho of America, a player who is going to take it by you either by skill or by pace. There's not as much beating players one-v-one as you see with the top teams. There seems to be an over emphasis on passing and not enough on individual dribbling ability. They've become excellent passing teams. But pro scouts are looking for that offensive player who is one-v-one with a defender and beats him.
"The second thing I see is that we're still not as proficient in front of goal. We aren't producing the goal scorers that we need to produce. Landon Donovan is that type of player but I haven't seen too many young Donovans come in. Players are being discouraged from individuality, just because they lost the ball. This is something that can change. If I was still coaching professional soccer today, I would ask my scouts to go out and find me some top-class wing/forwards who can go past a defender using speed or skill. When you do that you create so much danger. You can see with the Brazilian teams who come to this tournament that they have been playing on the streets, trying to emulate the great Brazilian players of the past. To me that's exactly what the American teams and fans need. "
Jago has also seen an increase in the number of Hispanic players on domestic teams, and views that as a positive sign for the development of the game.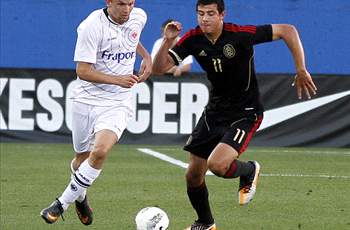 "I think that the next American star on the level of Donovan or Dempsey will be Hispanic based on what I'm seeing in this tournament," he said. "Hispanic players grow up with a soccer ball at their feet. Their fathers and uncles have educated them to the game and they watch a lot of soccer on TV. Consequently, I think that's where the next American star will come from. The population in Texas and California is about 37 percent Hispanic. The percentage of Hispanic players on domestic teams that made it to these tournament finals is probably about the same."
After nine years in charge of the Dallas Cup, Jago has countless proud moments. A true ambassador to the game, he was inducted as a member of the Order of British Empire by Queen Elizabeth for adding so much to young lives through soccer.
Yet Jago still points to a couple of special moments during his tenure as standing out the most.
"Being able to bring Manchester United and Real Madrid here in 2006 to play in the tournament's first super group game in FC Dallas' magnificent stadium was one of my proudest moments," he said. "We had 17,000 people and it was a fantastic game. "
However, it was easy to tell that bringing those two teams in was actually a distant second to his proudest moment with the tournament.
"I think the accomplishment that brings me the most pride is when we were able to bring the Peace Team in 2005 through our Diversity Program," Jago said. "That U-12 team was composed of nine Israeli and nine Palestinian players, who had the time of their lives and became friends. It was unbelievable since we'd done it through the Israeli Prime Minister, Shimon Peres. That shows what our sport can do. Our sport can bring together nations that are in trouble."
Jago's ideas will live on at Dallas Cup as he passes his post to James Rice, a former Dallas Cup board member and secretary, who will no doubt continue to build on the legacy that Jago leaves behind.