In his latest entry for Goal.com, the U.S. international and FC Dallas star discusses his youth soccer days, the start of the MLS season and what it's like living with his agent.
Hey Goal.com readers,
This is Brek Shea (
@brekshea
) with more stories to share on my blog.

Don't listen to haters


Growing up in Texas, everyone knows how big American football is over there.
When I was younger, I actually played football. When I decided to focus more on soccer, my coach told me I'd never get a scholarship playing that sport. Funny right? He even told me a few times that I'd be better off at track and that soccer would take me nowhere. I always keep that in the back of my head. It motivates me. I hope one day I can bump into him so I can see what he has to say.
Don't get me wrong, though, I enjoyed playing football. Like my soccer career, I kind of played all over the place in different positions. Sometimes, I was at QB but I also did punts and field goals and played wide receiver and safety.
Deciding to join the U.S. Bradenton Academy during my freshman year of high school, I had to decide whether or not I was going to be entirely focused on my soccer development. There wasn't going to be any room for football if I went to Bradenton. I think I made the right choice.

Opening day for FC Dallas is on Sunday
I'm excited for the season to start. I know the fans are excited as it's a special day for the club.
It's been a long offseason and it's great to just focus on soccer again. I don't have any crazy opening-day rituals but I do like to dress extra nice for the opening game. You've had an entire offseason to prepare for this day. I better look fresh, but I'm not going go into too many details about the outfit. I will say it's going to be pretty colorful.
Time permitting, I'll probably do something with the hair do as well. Not to brag, but I think I might have inspired Juan Agudelo's blonde mohawk. It was something we talked about last year and he's been growing it out a bit. On Twitter, we have the hashtag #teammohawk, so let's see how it does during Olympic Qualifying.
Going back to the opener, I might be playing striker against New York. Coach Schellas Hyndman had me playing there for 45 minutes in our last preseason game. It all depends on David Ferreria's health, but just a heads up Red Bulls defenders.
A lot of people ask what my favorite spot is on the field, but I don't know. I just love playing soccer. I'd play goalkeeper if coach wants me to. Shoot, I'm good at swatting penalties.
Do I want to play in Europe?

It's a question I get often. Obviously, I would love to play there. But its all about when the right time is and what would be the right fit. I don't know when and where that'll be but I'm enjoying life at FC Dallas at the moment.
Some players like Landon Donovan take DP deals to keep them in MLS long term. I think you have to take all things in account, especially when it comes to contract time you have to look at all options. You have to consider whether or you want to stay or go after your dreams. It's at that time where you have make those decisions.
It might come off as shocking but I live with my agent
Yeah, yeah I know the saying that you don't mix business with personal life, but I've known Spencer Wadsworth for a long time. We played together in my rookie year at FC Dallas in 2007.
We live in a house near Dallas with my brother and a friend. It is fun times. It's kind of like the Texas version of Entourage. He reminds me to not mess up every day and when he annoys me, I tell him he's fired. He's been fired 200 times already and we're still counting. It's a lot of messing with each other and stuff.
But honestly speaking, we have a great relationship to the extent where it's really beneficial. He keeps me aware of things to keep track of. Spencer keeps me focused and is someone I absolutely trust.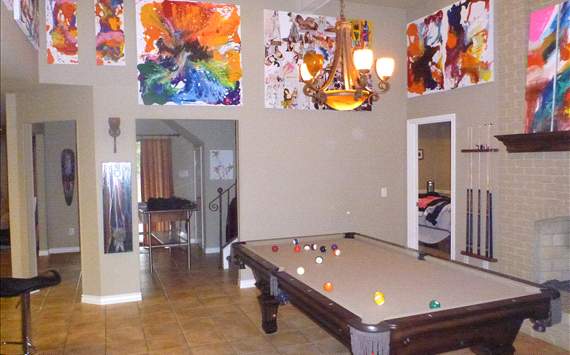 But don't get me wrong, there is a lot of trash talking at our house between all the roommates. It's expected when you got two X-Box's and a pool table.
-Brek