The Azzurri visited the old concentration camp ahead of their debut at the Euro 2012, with many admitting that were touched by the tour around the site.
Italy's Euro 2012 squad visited Auschwitz in Poland on Wednesday. The Azzurri were given a tour of the site, which serves as a memorial for those who died in the Holocaust during World War II.
They also had the chance to listen to the stories of some survivors, with several players unable to control their emotions during the tour.
"This is something that leaves you shocked," Giorgio Chiellini said during a press conference. "It is hard to find words to describe what we felt.
"I studied these things at school, but seeing them in real life is very different. It was very touching to hear the stories of the survivors. The visit is something that we will remember forever."
Italy will kick off its Euro 2012 campaign against Spain on Sunday.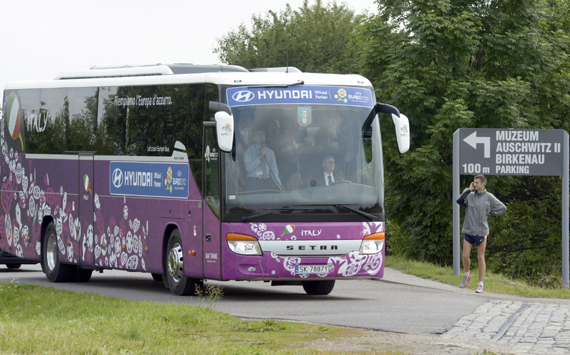 The sign leaves no room for doubt: Italy is arriving at Auschwitz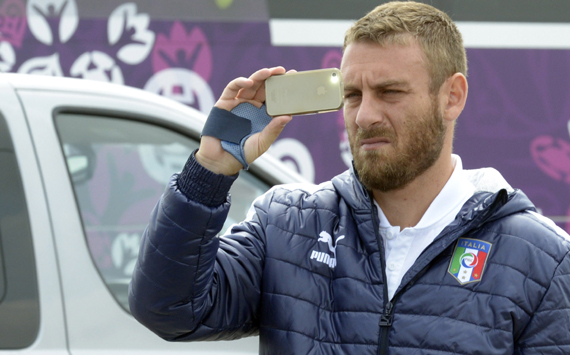 Players become photographers: De Rossi takes a photo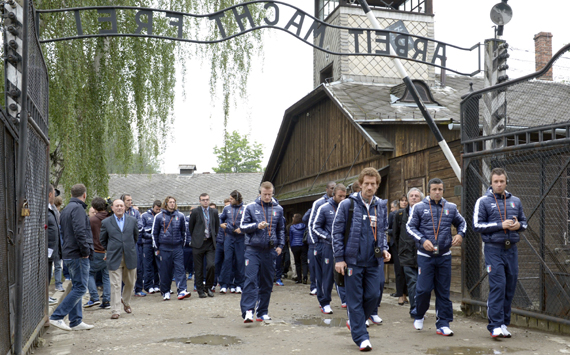 The Azzurri arrive at the concentration camp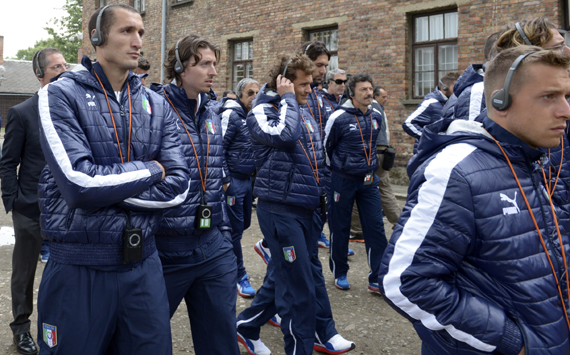 Everyone has headphones for real-time translation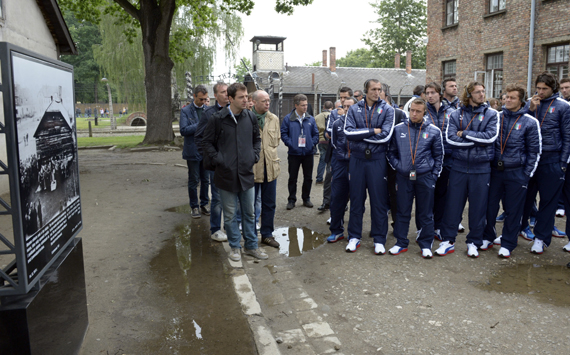 The players pay attention to the guide's explanation
Balotelli and Auschwitz in the background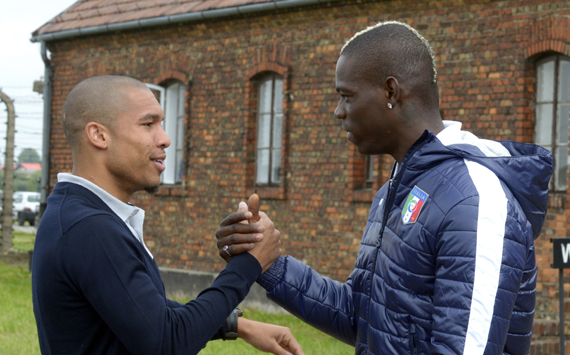 Balotelli meets with City teammate De Jong...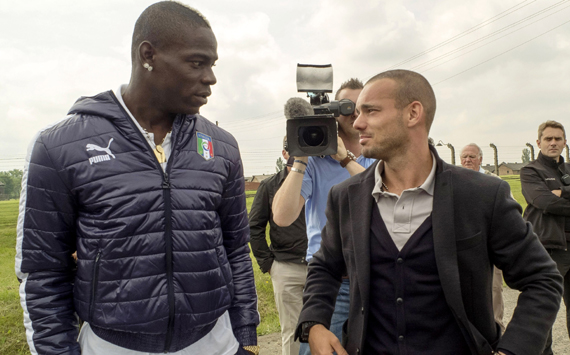 ... and Sneijder, former Inter teammate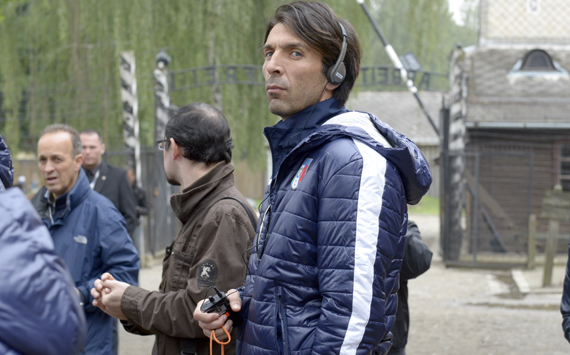 Buffon was
deeply moved by the experience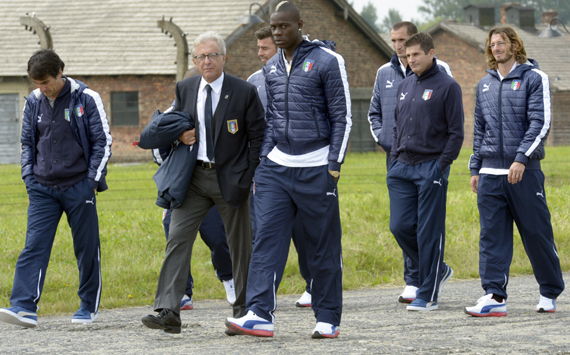 The Azzurri continue their tour across the camp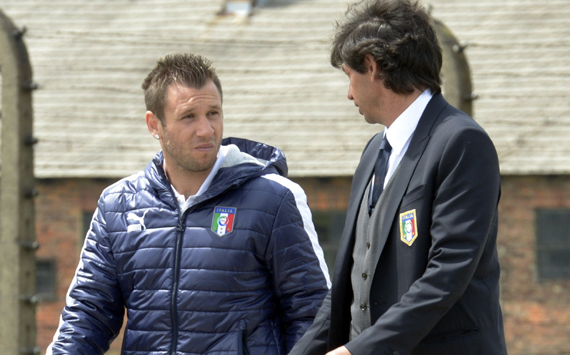 Cassano and FIGC official Albertini exchange a few words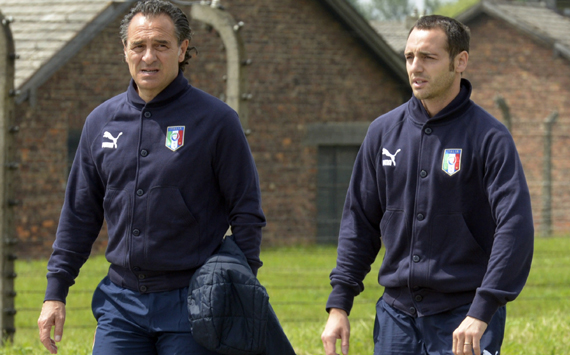 Prandelli and his son Niccolo, a physio for the Azzurri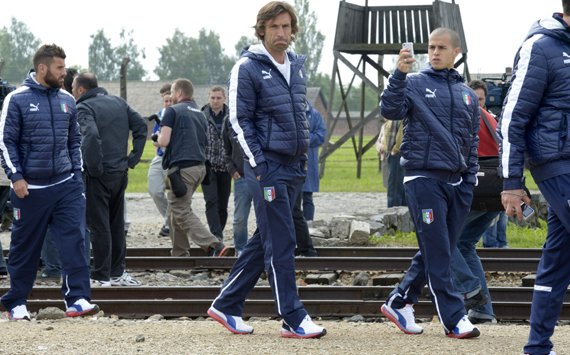 Pirlo is even more reflective than usual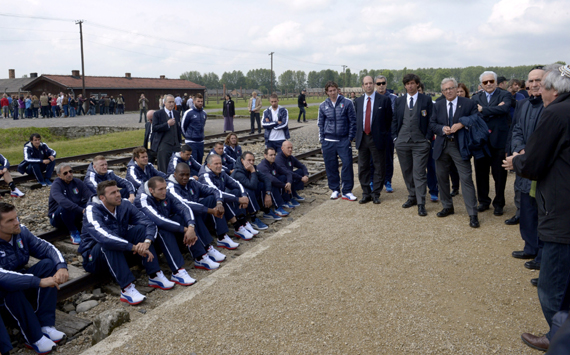 Italy hears the testimonies of survivors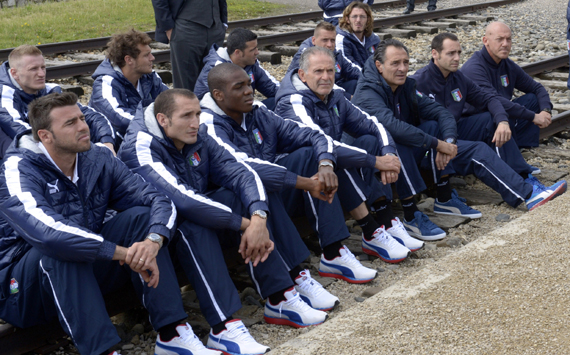 The Azzurri on the 'death tracks'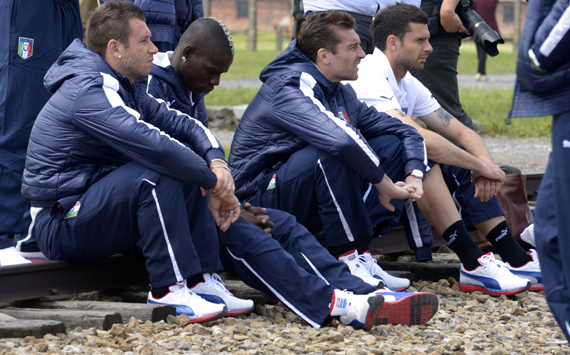 For Cassano and Balotelli, this time, no smiles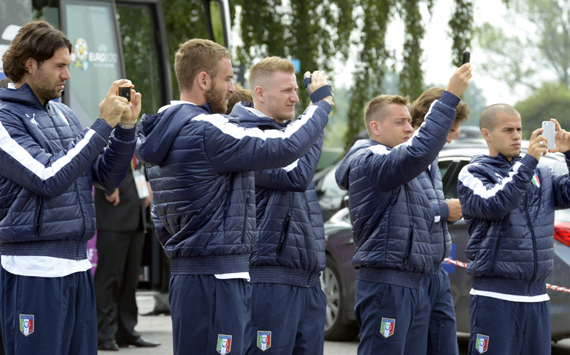 Everyone decided to record the moment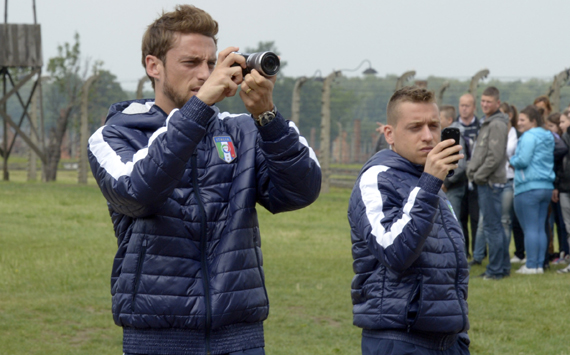 Marchisio has some of the best gear in the group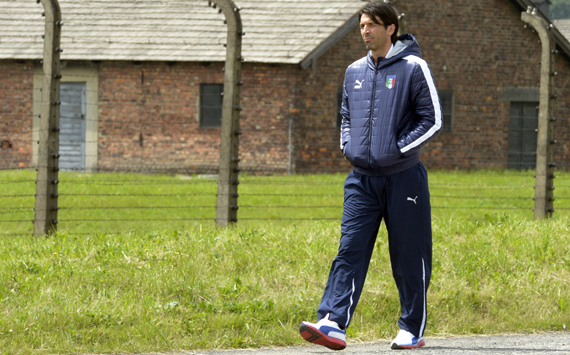 Buffon walking alone, with his thoughts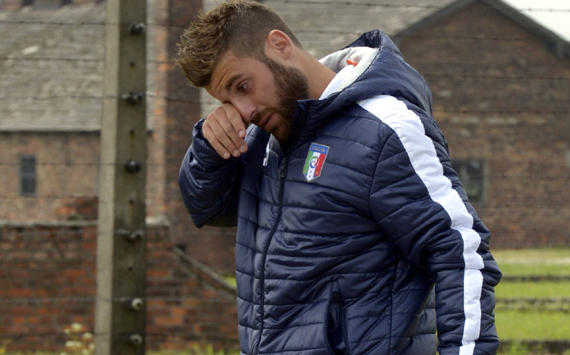 Nocerino in tears: Auschwitz leaves a mark