SPECIAL
By Paddy Higgs
It was seldom quiet for Australian football in 2012. The A-League needed a change of fortunes after a forgettable end to the 2011-12 season, and got it through the arrivals of Alessandro Del Piero, Emile Heskey and the Western Sydney Wanderers for the new campaign, sparking unparalleled interest in the competition from both home and abroad.
The year for Australia's national teams was also memorable, though for less-than-positive reasons. Several sides had poor results, while coach Holger Osieck was not without his critics after some underwhelming performances by the Socceroos.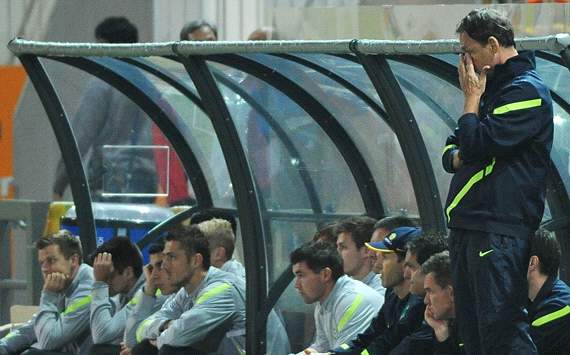 The Socceroos began their 2012 with a stylish 4-2 win over Saudi Arabia in February, but it was a false dawn as Osieck's side then embarked on a run of just one win in its next six games.
The German's reign hit its lowest point since his hiring in 2010 in September's 2-1 loss to Jordan in AFC 2014 World Cup qualifying, raising questions about Osieck's reliance on his more experienced heads. Australia seemed to get their quest for a place in Brazil back on track with a come-from-behind win over Iraq in October, but made harder work than many expected of the qualifying tournament for 2013 East Asian Cup in December.
Osieck indicated he had perhaps lost some of the confidence in his older heads by offering chances to more youthful players, but Australia's failure to qualify for the 2012 Olympics showed the next generation are yet to take the next step.
The Australia women's team was also absent in London, while the Matildas farewelled long-serving coach Tom Sermanni after he was appointed head coach of the United States women's side
DOMESTIC LEAGUES AND CUPS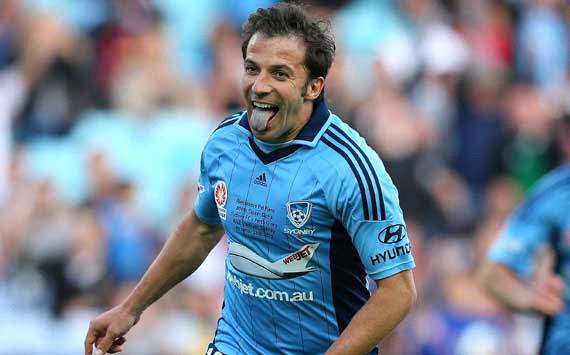 The health of the A-League faced its gravest test at the end of the 2011-12 season, with Football Federation Australia (FFA) killing off Gold Coast United and the Newcastle Jets attempting to hand back their licence before talks with the game's governing body convinced it otherwise.
A thrilling grand final - though shrouded in controversy - showed what sort of occasion the game can offer in Australia, while the birth of the Western Sydney Wanderers did raise hope of better times ahead. It was the arrival of a couple of individuals, however, that really seemed to turn things around for the A-League.
Few could believe Sydney FC stood a chance when reports surfaced they were in for Juventus legend Alessandro Del Piero, but his successful capture - followed by the likes of Emile Heskey and Shinji Ono - put the A-League in the headlines in Australia as well as overseas. Even the veteran's efforts have struggled to lift the Sky Blues above mediocrity, but there is no doubt his arrival proved the shot in the arm the game needed.
Sadly, however, the steps the A-League took in the latter half of the year were undermined by the reallocating of places in the 2013 AFC Champions League, ensuring champions Brisbane Roar now have to go through qualifying for the main stage and runners-up Perth Glory miss out altogether.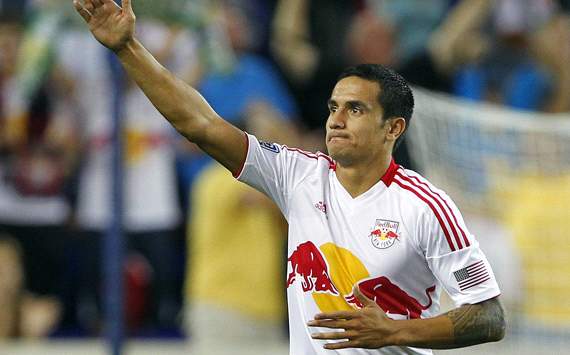 Asia was again a popular destination for Australians taking their careers overseas. A host of players established themselves as key players in the competitions of Korea, China and the Middle East, with Holger Osieck happy to reward those who impressed, such as Dino Djulbic [Guizhou Renhe].
In Europe, there were breakout seasons for prospects Ryan McGowan [Hearts], Chris Herd [Aston Villa] and Tommy Oar and Adam Sarota [both FC Utrecht]. Among the more high-profile moves were those of Socceroos goalkeeper Lucas Neill [Al Wasl] and Tim Cahill [New York Red Bulls], who both resisted interest from A-League clubs to extend their stays overseas.
PLAYER OF THE YEAR | Brett Holman, AZ, Aston Villa, and Australian National Team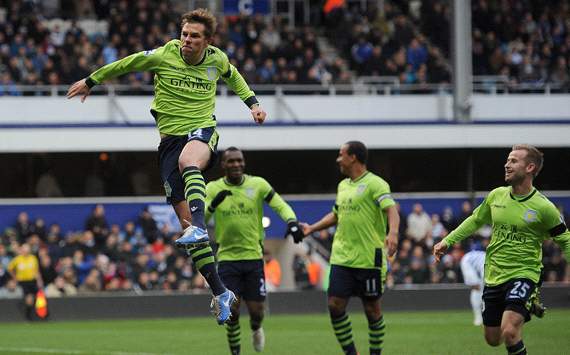 Apologies must first go to Fortuna Dusseldorf's Robbie Kruse, who went from a fringe player in 2. Bundesliga to a key part of his side's efforts to avoid relegation from the German top-flight. But it is impossible to go past attacking midfielder Brett Holman, who left AZ Alkmaar a hero and has wasted little time in establishing himself at English Premier League club Aston Villa.
Holman took some time convincing at international level for the Socceroos before proving the silver lining in an otherwise dark 2010 Fifa World Cup campaign for his country, but is an integral cog for his country and has brought his hard-running style of play to Villa. Australian outfield players have found the Premier League a hard nut to crack in recent seasons, but Holman appears on his way to forging a fine career in England's top flight - providing Villa can stay there.
MOMENT OF THE YEAR | Berisha's embellishment gives Roar another Grand Final win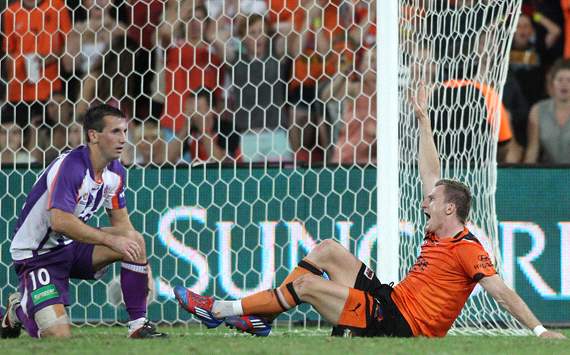 It was the moment that decided the 2011-12 A-League grand final. With extra time beckoning, Brisbane Roar firebrand Besart Berisha warmed to shoot before going down under a challenge from Liam Miller. There was contact, but there was also no question Berisha fell theatrically. It mattered little to the Albanian, who got up to score the winner from the spot. It also mattered little to the delighted fans in orange at Suncorp Stadium, but the moment will stick in the minds of A-League fans for some time - particularly those of Perth Glory.
WISHES FOR AUSTRALIAN FOOTBALL IN 2013

Domestically, would it be too much to ask for a year void of off-field drama? Three clubs have now gone bust since the A-League's first ball was kicked in 2005, and there are fears for the Newcastle Jets amid financial problems for their owner. Expansion must be the aim for the FFA, but ensuring its existing clubs have a future is the priority in 2013.
At the international level, there are concerns over how Australia will fare at the 2014 World Cup - should they in fact make it - with the current crop of players. While Osieck will pick his squad regardless of age, there is no doubt it needs refreshing and seeing the likes of Tom Rogic, Aaron Mooy and Mathew Ryan take the next step and become Socceroos regulars would add plenty of optimism ahead of Brazil.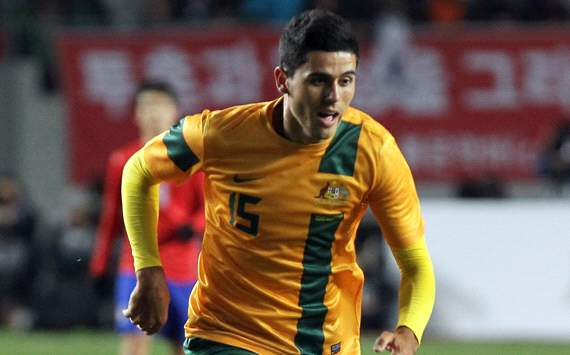 Check out the rest of 13 for '13: Singapore, China, Thailand, Saudi Arabia, Malaysia, Iran, Indonesia, India, Vietnam, Hong Kong