SPECIAL
By Tony Mutong and Dapeng Liang
2012 was not a great year for organised football in China as it awaited a turning point that never came. The country is still a long way away from a sustained increase in the overall quality of play.
But there are some positives to take away, such as the success of Guangzhou Evergrande under famed manager Marcelo Lippi and the arrival of star players such as Didier Drogba, Nicolas Anelka, Lucas Barrios and Frederic Kanoute. Their presence gave a needed boost to the domestic market as well as role models for a young generation of Chinese who have yet to fall in love with the beautiful game.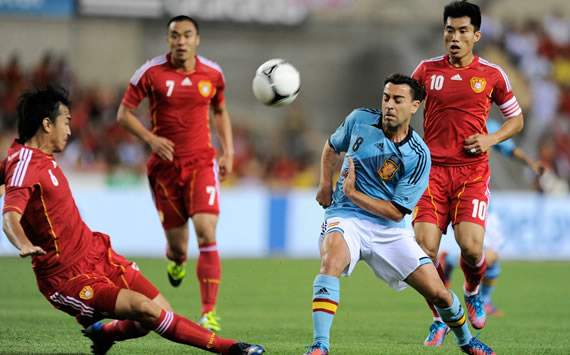 The national team's first match of the year, a 3-1 win against Jordan, meant nothing as China had already been eliminated from qualifying for the 2014 World Cup last year. In the summer, China played an important friendly against European champions and World Cup winners Spain. Jose Camacho's team played their best-ever match in his hometown as China lost by a narrow 1-0 result. Yet they could easily have shocked the world had Zheng Zhi succeeded in his one-on-one chance against Iker Casillias.
It is a pity the confidence was collapsed on September 11, when China was beaten heavily in Brazil by an 8-0 score line. The result caused both media and fans alike to become impatient with Camacho, who will need to steer his side past Iraq, Saudi Arabia, and Indonesia in order to qualify for the 2015 Asian Cup.
The women's national team surprised many when they overcame the Matildas of Australia late in the year, booking a ticket to next year's East Asian Cup.
DOMESTIC LEAGUES AND CUPS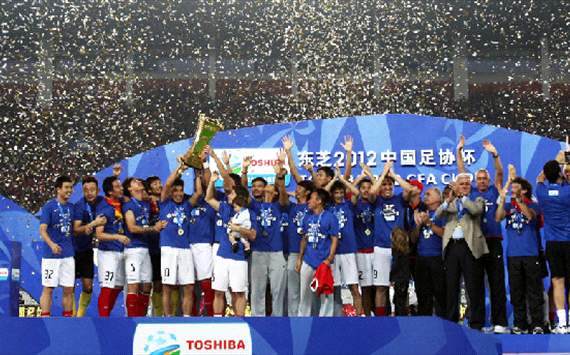 In the year that China overtake Japan to become the world's second-largest economy, the country's Super League flexed its spending power. Super-stars regularly seen on TV like Didier Drogba, Nicolas Anelka, Yakubu, Lucas Barrios, and Kanoute were suddenly playing for CSL clubs. It was great news for fans and media; national broadcaster CCTV-5 broadcast the entire campaign for the first time in three years, giving the league a great chance to promote themselves.
Guangzhou Evergrande, who replaced Korean coach Lee Jang-Soo with Marcelo Lippi in May, won a double by capturing the league and FA Cup. With seven foreign players and nine Chinese internationals, their achievements surprised few. But runners-up Jiangsu Sainty, with just a tenth of Guangzhou's budget, shocked the Chinese football world with their performance.
Despite Guangzhou's success, the team that captured the most international attention was surely Shanghai Shenhua with their signings of Anelka and Drogba. But the team floundered despite their newly-acquired star power, leaving majority owner Zhu Jun with many questions to answer.
Shanghai Shenxin and Henan Construction were set to be relegated, but Shenxin could yet be saved from a fall down the pyramid following the post-season merger of Dalian Shide and Dalian Aerbin.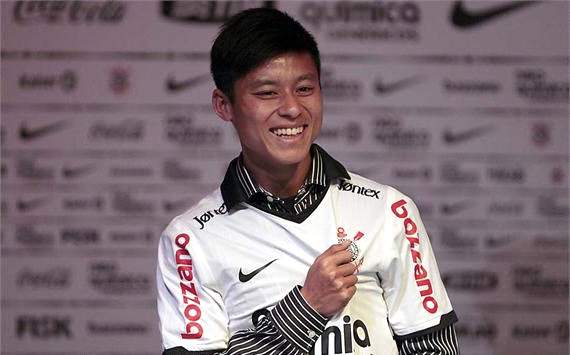 Unfortunately, there are few Chinese players active outside of their homeland. Zhang Chengdong is playing in Budesliga.2 side Eintracht Braunschweig, but found few chances to start. Zhang Wenzhao is fighting for a place in the Club World Cup-winning Corinthians squad, but with a jersey number of 200 it appears the club sees little in him thus far.
Midfielder Huang Bowen had a good career at Jeonbuk Motors in the K-League, but was brought back to Guangzhou Evergrande this summer.
PLAYER OF THE YEAR | Zheng Zhi, Guangzhou Evergrande and Chinese National Team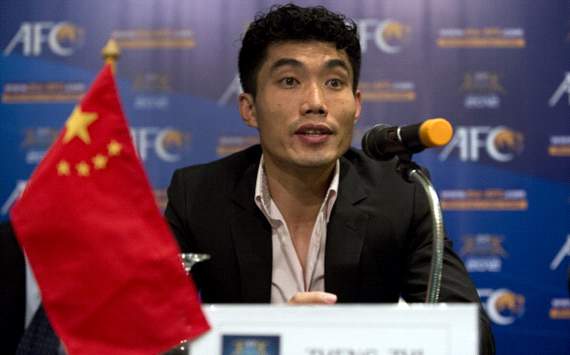 AFC Player of the Year candidate Zheng Zhi had a fruitful 2012. As the captain of Guangzhou Evergrande, Zheng Zhi lifted the CSL and FA Cup this fall. The former Charlton and Celtic player may not be shining as brightly as foreign team-mates Conca and Barrios, but as the local leader he is still a hero in Guangzhou. Marcelo Lippi trusted Zhi, changing his position from central defender as a playmaker.
At 33 years old, it's Chinese football's loss that he appears to have no local successor waiting in the wings.
MOMENT OF THE YEAR | War Elephants fall short in Suzuki Cup final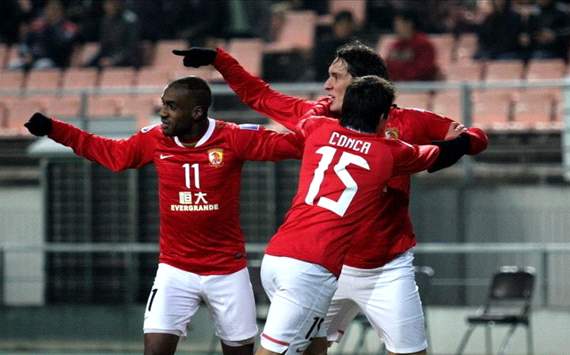 In their first-ever ACL fixture, Guangzhou Evergrande smashed Jeonbuk Hyundai Motors with a 5-1 victory to open the group stage. It was an unimaginable result and a perfect start to the reigning CSL champions' inaugural Asian campaign. The foreign duo of Conca, Muriqui and Cleo seemed unstoppable as they combined for all five goals. The triumph inspired Guangzhou to focus on the ACL as the centerpiece of their 2012 campaign, but were knocked out in the quarter-finals by Al Ittihad.
WISHES FOR CHINESE FOOTBALL IN 2013

It's crystal clear that every single part of Thai football injected with professionalism is improving, as proved by several domestic clubs and the national team. We hope that the rise in standards will continue in 2013 especially FAT, and the Premier League. Domestic fixtures should be scheduled well in advance and no longer overlap with FIFA-sanctioned match dates, as with a tough Asian Cup qualifying group that includes Iran, Kuwait, and Lebanon waiting in the wings, Thailand will need as many friendlies as they can schedule.
Additionally, substandard clubs need to step up or step back in order to pave the way for the Premier League to develop further. But all in all, we believe 2013 will be an incredible year for Thailand!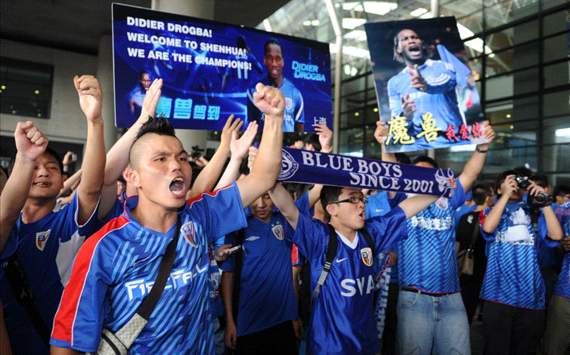 Check out the rest of 13 for '13: Thailand, Saudi Arabia, Malaysia, Iran, Indonesia, India, Vietnam, Hong Kong