SPECIAL
By Behnam
Jafarzadeh
Although the Iranian Football Federation (FFIRI) was chosen as the continent's best in the 2012 AFC Awards, the country's successful organization was not reflected by their performance the pitch.
The underwhelming results of Team Melli in World Cup qualification and of Iranian clubs in Asian competition were disappointing, making it a forgettable year for Iranian football fans.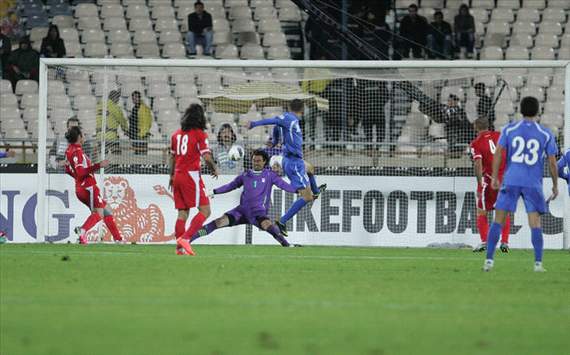 Iran's national team suffered a regretable year whose results have led to harsh criticism being levelled against coach Carlos Queiroz.
The most disgraceful results were undoubtedly first-time losses to Lebanon and Uzbekistan, which severely harmed Iran's chances of reaching the 2014 finals in Brazil. With five matches played they hold third place in Group A, tied at seven points with South Korea who lead on goal difference and have a game in hand.
The year ended with additional disappointment when Iran finished second in Group B of the West Asian Football Federation Championship, failing to advance to the final stages despite an unbeaten record in three matches.
On the youth level, A 4-1 loss to South Korea saw Iran's Under-19 team exit the AFC Under-19 Championship in the quarter-finals, causing them to miss out on the FIFA Under-20 World Cup.
DOMESTIC LEAGUES AND CUPS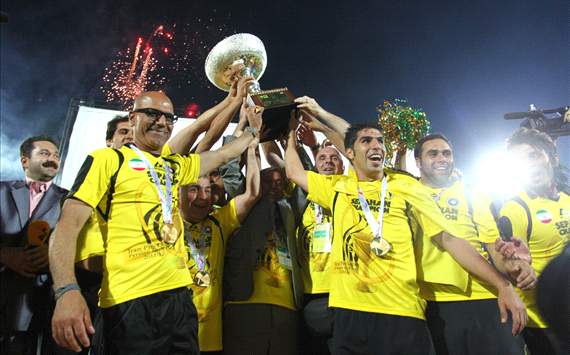 The 12th season of Iran's pro league was one of the most exciting in years. Sepahan, Teraktur Sazi and Esteghlal were favorites for title, with Sepahan finally capturing the league for their third crown ina row.
In the Khorammshahr Cup, Esteghlal beat Shahin Bushehr through a penalty shoot-out to become champions.Runners-up, despite reaching the Cup final, found themselves relegated to the second division.
Iranian clubs in the Asian Champions League had a poor year after they were all eliminated before the semi-final. Zob Ahan were the first to fall when Esteghlal beat them in a play-off. They and Persepolis, reached the Round of 16 only to be eliminated, while Sepahan Sepahan were finally knocked out in the quarter-finals.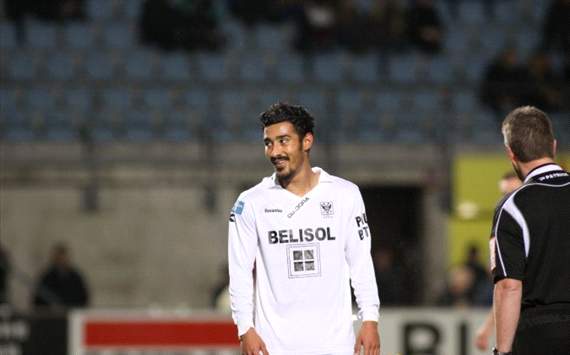 Only three Iranian players remained in Europe following Javad Nekonam's return to domestic play. Only two saw significant playing time, however, as Masoud Shojaei's multiple injuries led to a long absence in Osasuna line-up.
In contrast, Ashkan Dejagah moved to England's Premier League in summer and has had a good start to the season wearing a Fulham shirt, making eight appearances thus far.
The brightest spot abroad is striker Reza Ghoochannejhad, who has had a brilliant year for Belgian second-division outfit Sint-Truiden with six goals in ten appearances. He will join fellow Asian international Eiji Kawashima at Standard Liege in January.
PLAYER OF THE YEAR | Ashkan Dejagah, Wolfsburg, Fulham & Iran National Team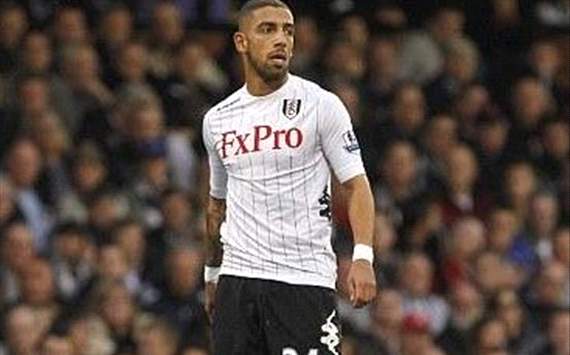 Iranian-German winger Ashkan Dejagah was undoubtedly the best Iranian player in 2012. After a long and controversial wait, he finally made his Team Melli debut in February and scored two goals in his debut against Qatar. His performances in the Bundesliga with Wolfsburg bore fruit when he was transferred to Fulham in the summer window.
His commitment and hard work for Iran have quickly made him a fan favorite. In all five of his appearances for his country, Dejagah stood out as the best player on the pitch.
MOMENT OF THE YEAR | Nekonam's strike against South Korea saves Team Melli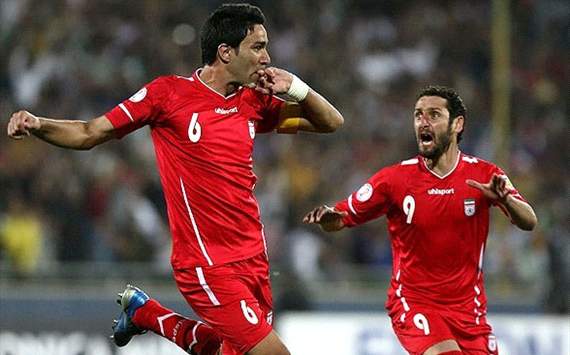 In a year that was short on magnificant moments, Javad Nekonam's goal against South Korea was unforgettable. The October 16 match was crucial for Iran's qualifying hopes, as a loss would have virtually sunk their chances of reaching the World Cup final for the first time since 2006.
In that match, visiting Korea wasted several golden opportunities before Iran's captain found the net in the 75th minute. Queiroz's men kept their hope alive with the victory, although they will need an even stronger performance in their three remaining group matches to see them through to Brazil.
WISHES FOR IRANIAN FOOTBALL IN 2013

If there is anything good to be said about Iran's 2012, it's that it's nearly over. Both domestically and internationally bright moments were in short supply, despite plenty of potential. 12 years after the founding of Iran's pro league, many clubs have still not reached the level of professionalism seen elsewhere in Asia.
While it may be too much to ask for rapid changes, the AFC's recognition of the FFIRI indicates that there is potential for the country's footballing to evolve. And should Team Melli defy the odds and reach the 2014 World Cup finals, it will undoubtedly mean even greater things for the country and their sport.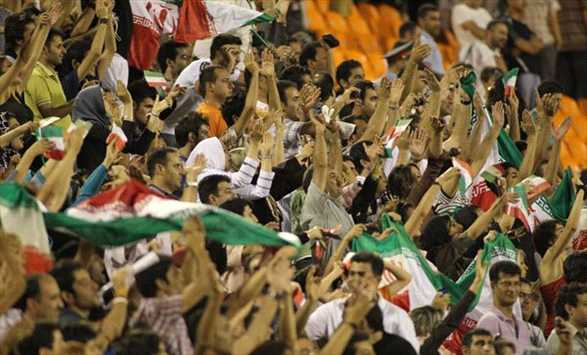 Check out the rest of 13 for '13: Indonesia, India, Vietnam, Hong Kong