LVIV, UKRAINE


Population: 760,000
(Metro: 1,498,000)
Motto:

Semper fidelis


(Latin: "Always Faithful")

Welcome to Lviv for Euro 2012
Pronounced "le-vile" or also known by its German name of Lemberg, Lviv is a diverse city that is relatively untouched by tourists but has plenty of Western flavour. In fact, it has been dubbed the "Little Paris of Ukraine". Tres bien!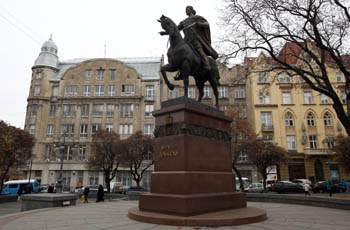 Local History
Discovered in 1256 but soon falling under Polish rule, then the Austrian Empire, then the Poles again before being incorporated into the Soviet Union. Then the Germans got their hands on it for a bit before the Soviets wrestled it back and kicked all the Poles out. So it's no wonder Lviv has a bit of an identity crisis.
Since 1991 the city has been independent to the Ukraine as the eastern European countries have tried to grow out of the communist rule of most of the 20th century.
Famous For...
Chess! Considered the home of chess by many, Lviv has produced plenty of Grandmaster champions and continues to do so. The likes of Vassily Ivanchuk, Leonid Stein, Alexander Beliavsky, Andrei Volokitin and other famous names in the world of rooks, queens and knights have all come from the city.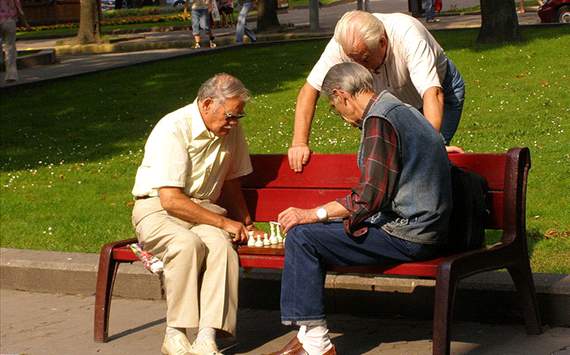 Places To Stay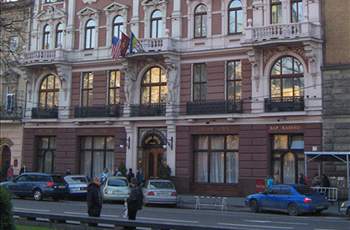 Rynok Square apartment:
Seconds from Lviv's cafes and most attractions this cheap apartment has everything you need and a friendly owner that speaks English, Polish and of course Ukrainian.
Discounts for stays over three nights.


Hotel NTON:
A bit more upmarket but worth it when you hear that aside from the usual thing you'd expect from a hotel, this one offers a fitness complex that has pharaonic massage, fitness gym, solarium, sauna, Turkish bath, jacuzzi, IR-sweating. Nice!


Grand Hotel (right):
For those who have a bit more money to spend, the Grand Hotel is a beautiful old building that is in the
centre of town - right in front of the Teras Shevchenko statue.
Places To Visit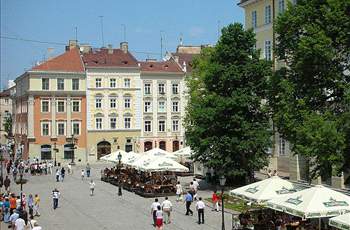 Bania:
Russian style saunas are a popular past-time for many locals but be warned; it's customary for people to visit the saunas in the nude.


Krushelnytska Opera House:
Some of eastern Europe's most famous and spectacular performances come from Lviv and can be found at the Krushelnytska Opera House - as well as theatre productions.


Market Square (right):
One of the romantic spots of the city (and privvy to a marriage proposal or two) there are spectacular views from the top of the town hall tower.
Did You Know?
Lviv is considered the birth place of Polish football. When under rule by the Poles, the first known game was played in Lviv between Lwow and Krakov on July 14, 1894 and the first ever goal was notched.
Famous Face From Lviv

Famous 1930s Hollywood actor Paul Muni was born in Lviv (at the time Lemberg, capital of Galicia) but moved to America and went on to star in plenty of silver screen classics, including Howard Hawks' Scarface. He was nominated for Best Actor at the Oscars six times and picked up the gong once - for
The Story of Louis Pasteur
.