Comment
By Michael Huguenin
Coaching suddenly seems difficult for
Western Sydney
's Tony Popovic.
The Wanderers' loss in the Sydney derby was their third in a row in all competitions - the longest losing streak in their history - and, after a seemingly charmed start for Popovic in the A-League, he faces a rough ride over the next month or so.
Since Jerome Polenz and Nikolai Topor-Stanley failed to clear their lines against Ulsan in Western Sydney's AFC Champions League (ACL) opener, allowing Kim Shin-Wook to equalise for the Korean visitors, the Wanderers' notoriously stingy defence has appeared error-prone.
All three of Sydney FC's goals at Allianz Stadium on Saturday night came from Western Sydney mistakes.
"We have to face reality, we made mistakes again that cost us," Popovic said after the 3-1 loss.
"It seems every time we make a mistake at the moment we get punished."
Unfortunately for Popovic and his men, it is not set to get any easier for the Wanderers.
A trip to China to play Guizhou Renhe in the ACL beckons on Wednesday - the second of five games in 16 days.
Some Wanderers fans - not to mention those of Melbourne Victory and Central Coast Mariners - may be unsure what their clubs are getting out of their continental commitments at such a crucial point in the A-League season.
All three A-League sides lost their opening ACL group-stage fixtures but it that is exactly why Australia needs Asia's top continental club competition.
Australian football fans can often be quite good at highlighting the positive aspects of the A-League but the ACL gives this country an annual dose of reality on how the competition compares with its regional neighbours.
Some fans and pundits will dismiss the A-League's overall struggles in the ACL - barring Adelaide United's extraordinary history in the competition - as purely to do with the Australian salary cap or the financial power of the likes of Guangzhou Evergrande to sign imports of the quality of Alessandro Diamanti.
But the reality is, for all Diamanti's quality in Evergrande's 4-2 win over Victory, the match was decided just as much by the difference between the two clubs' home-grown players.
Simply put, Australian players in the A-League make too many errors.
Or as Popovic explained after Western Sydney's 3-1 loss to Ulsan: "The small details are even more important the higher you go and that's the harsh reality we got tonight.
"You make a defensive mistake, you get punished ... you have to take your opportunities when you're on top and you also have to cherish that ball a bit better. If you keep losing the ball it makes it difficult at this level."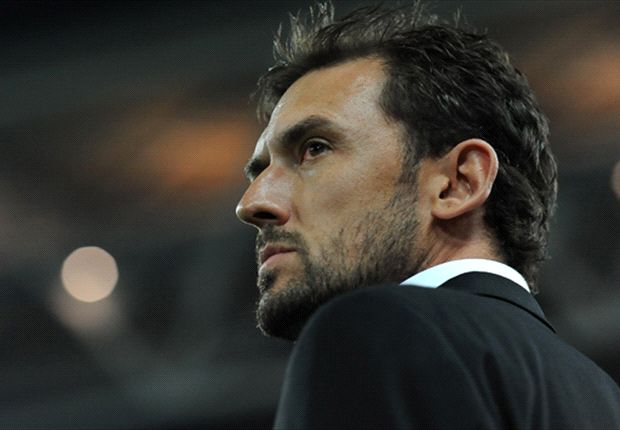 Learning the hard way | Can Tony Popovic guide the Wanderers to ACL success?
With improved coaching and youth development in Australia, A-League sides would undoubtedly bridge at least part of the gap between them and the biggest clubs in Asia.
Hopefully every time a left-back bursts in from the sideline and scoops his right-footed shot over the bar in the ACL - as Josh Rose did against FC Seoul on Matchday One - every young Australian full-back realises he or she must practice using both feet if they want to make it at the top level.
Similarly, when young coaches watched Evergrande starting to overrun Victory in the second half, they might consider how they may have reacted, rather than waiting until after the home team's second goal to make a substitute as Kevin Muscat did.
The ACL provides Australian footballers and coaches with a stage to test themselves at a higher level.
It also, however briefly, sometimes provides this country with a chance to shine.
When Brendon Santalab thumped home Western Sydney's first goal against Ulsan in the opening minute a fortnight ago, Wanderers supporters dared to dream of continental success, as did Victory fans, when their team walked off the Tianhe Stadium at half-time, leading the reigning Asian champions 2-0.
For both educational and aspirational reasons, the ACL remains a crucial part of Australian football's future and should be embraced.