ANALYSIS
By Chung Mi-Hyun
Consisting of two divisions (the top flight K-League Classic and second division K-League), The K-League is South Korea's professional football league. In 2012, a split system resembling Scottish Premier League (SPL) was adopted.
After 26 matches the league will split in two; the top seven sides will play home-and-away to contest the title and three of Korea's four Asian Champions League qualification spots, while the bottom seven sides will play to avoid the two-team drop zone.
In 2014, the K-League will introduce direct promotion/relegation as well as a play-off between its two divisions.
K-League champions Seoul had a quiet winter transfer window, but the squad's teamwork will surely benefit from the lack of movement. They'll have a tough year as they compete in the K League Classic, the AFC Champions League (ACL), and FA Cup.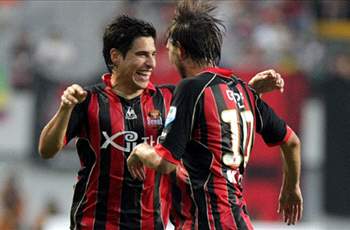 Runners-up Jeonbuk, on the other hand, spent a lot of money and implemented a lot of changes to the squad. During the pre-season, Jeonbuk bought eight players, essentially forming a full second squad. There is no doubt that these newcomers are talented, but whether they can produce results is another matter entirely. Will Jeonbuk become Korea's next Manchester City, or the next QPR?
Another team to be noted is FA Cup winners Pohang Steelers, who after selling Ianis Zicu, Derek Asamoah, and Zoran Rendulic stated that they will play without any foreign player this season. They also failed to acquire any new players, mostly because of a lack of financial support from their main sponsor. Like Seoul, their teamwork may improve; but unlike Jeonbuk, Pohang's squad depth may not sustain them through three competitions.
2012 ACL champions Ulsan Hyundai are expected to gain a title this season behind the strength of their 'iron mace'. Since Kim Ho-Gon became manager he has focused on improvement in defence. After achieving back-line stability he made 196-centimetre-tall Kim Shin-Wook, previously a defender, into a target striker. With a formation that focused on counter-attacks, the iron mace proved capable of landing a heavy blow as Ulsan became kings of Asia.
But in 2013, they are without many key players; Asian Player of the Year Lee Keun-Ho was among three players to depart for military service, while Kwak Tae-Hwi, Go Seul-Ki, and Juan Estiven departed for other clubs. But many proven performers joined the side, who will be able to focus on the K-League without the burden of the ACL. Despite a squad weaker than last year, Ulsan are expected to contend for a trophy and it will be interesting to see whether their iron mace still packs a punch.
33-year-old Lee Dong-Gook has been a pillar of the Jeonbuk offence, known for their aggressive slogan 'Shut up, and just attack.' With 141 goals in 318 games, he is a living legend as the highest scorer of K League. As the team's new captain, he is expected to play the pivotal role of integrating existing and new players.. While the defence is still unsettled, outstanding attacking players such as Kevin, and Song Je-Heon will support Dong-Gook in pursuing a championship and a new scoring record.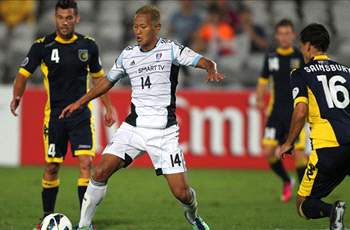 Meanwhile, one of the most notable transfers in the off-season was that of Jong Tae-Se to Suwon Bluewings. Born and raised in Japan, The North Korean international is popularly known worldwide as 'The People's Rooney' and has come to play in South Korea's league for the first time in a career that saw him find success in the J-League but struggle in Europe. His aggressiveness and competitiveness are expected to fit well into a tough K League Classic, and his experience in the ACL with Kawasaki Frontale will undoubtedly help Suwon in the tournament.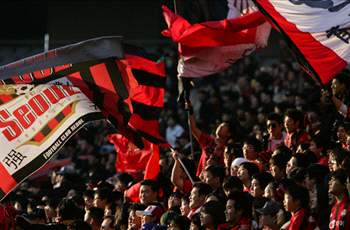 Known as the Korean Super Match, the rivalry between Seoul and Suwon is undoubtedly the biggest and most fierce rivalry among K-League Classic clubs. Residents of South Korea's capital split their loyalties between the two clubs in the mid-90s, when FC Seoul (then known as LG Cheetahs) moved to the Seoul suburb of Anyang. The rivalry was heightened by the presence of sponsors LG and Samsung, who competed in the electronics industry and now on the pitch.
But Seoul have not won South Korea's most popular derby in seven years, despite their good form and Suwon's relatively poor record. The reigning K-League champions' first chance to break this jinx will come on April 14 at Suwon World Cup Stadium, with the return leg occurring on August 3 in Seoul World Cup Stadium.