In what is seen as more bad news for Mohun Bagan, the All India Football Federation [AIFF] is unsure whether the Executive Committee has the power to grant a reprieve to the Mariners, who were banned from participating in the I-League for two seasons after they were found guilty of violating I-League rules during the ill-tempered Kolkata Derby on December 9.
The Green and Maroon had drafted a letter of appeal to the AIFF asking them to reconsider the ban, which resulted in the I-League Core Committee meeting, due to be held on January 9, 2013, to be postponed to a later date.
"We have received the letter of appeal from Bagan, which will be taken up in our next Executive Meeting," said a senior AIFF official to
The Telegraph
. "However, we don't know whether the Executive Committee has the power to lift or reduce the suspension order imposed as per regulations," the official added.
The official indicated that Bagan could however be fined heavily for failing to turn up during the second half of the Kolkata Derby.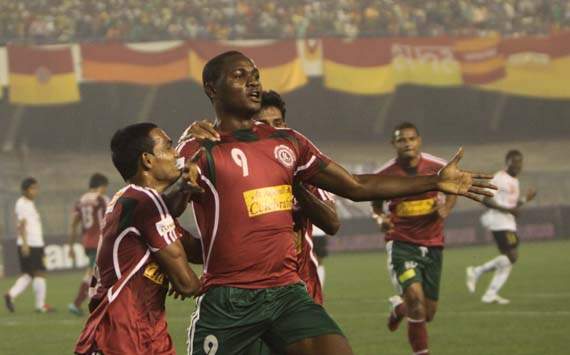 The Mariners may have to uphold their ban despite the appeal
"According to rules, Mohun Bagan could be asked to return any financial stipend that had been paid to them by the I-League," the official said. The fine, which is currently being calculated, could also cover the expenses incurred by the AIFF on Bagan's travel allowances during the ongoing I-League.
Meanwhile, in Calcutta, Syed Rahim Nabi, who was hit by a brick during the I-League Derby on December 9 to spark the walkoff, resumed practice for Mohun Bagan on Wednesday.