---
COMMENT
---
Crisis? What crisis? At the end of a long week which saw Jose Mourinho come out fighting against the 'Einsteins' of the British media, Manchester United bounced back to form with a crushing 4-1 victory over Premier League champions Leicester City.
Mourinho threatened to 'break Wenger's face' after Mata jibe
With Wayne Rooney dropped to the bench, this was a statement result in more ways than one. Not only was this United proving that reports of their demise had been greatly exaggerated, but it was also a demonstration of what they are capable of in the absence of their out-of-form captain slowing the pace of their play in the final third.
Paul Pogba had a major say too, netting his first United goal to cap a five-minute spell which saw the home side net three times as they completely overran Claudio Ranieri's outfit. The verve, energy and urgency on display following Chris Smalling's opener from a Daley Blind corner was worthy of the massive half-time lead.
The Frenchman grew into the game after a slow start and had a huge influence on their increased tempo which saw the front four thrive. His clever ball through for Jesse Lingard was flicked to Juan Mata to double United's lead, then Marcus Rashford pounced after a demoralised Leicester defence had switched off at a short corner.
Twitter reacts to Rooney's benching
Pogba's ability on the ball and marauding gait helped to stretch the Foxes regularly and, by the break, the champions were gasping for air. This was all a far cry from the static, smothered attacking performances which had preceded in the presence of Rooney.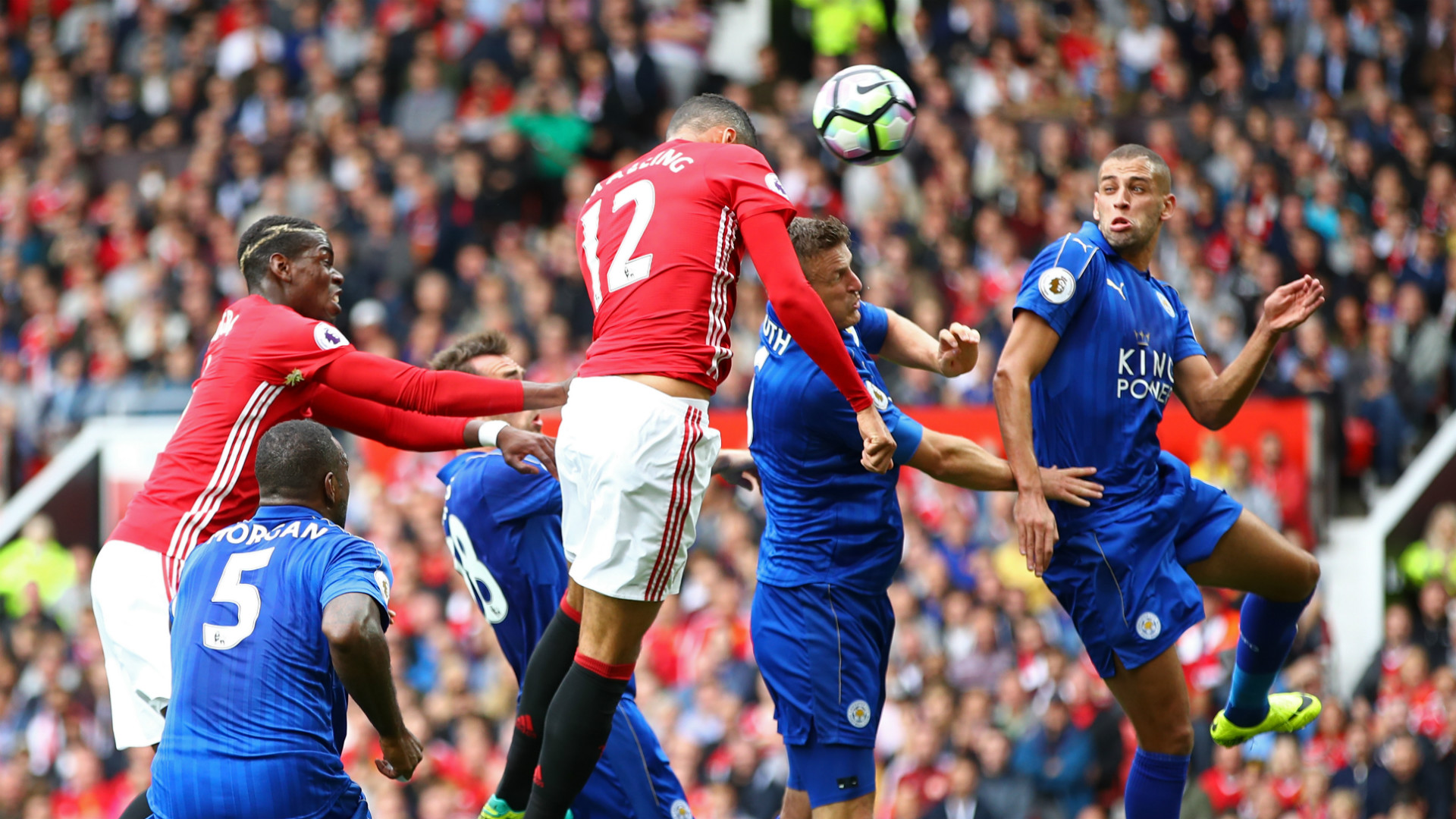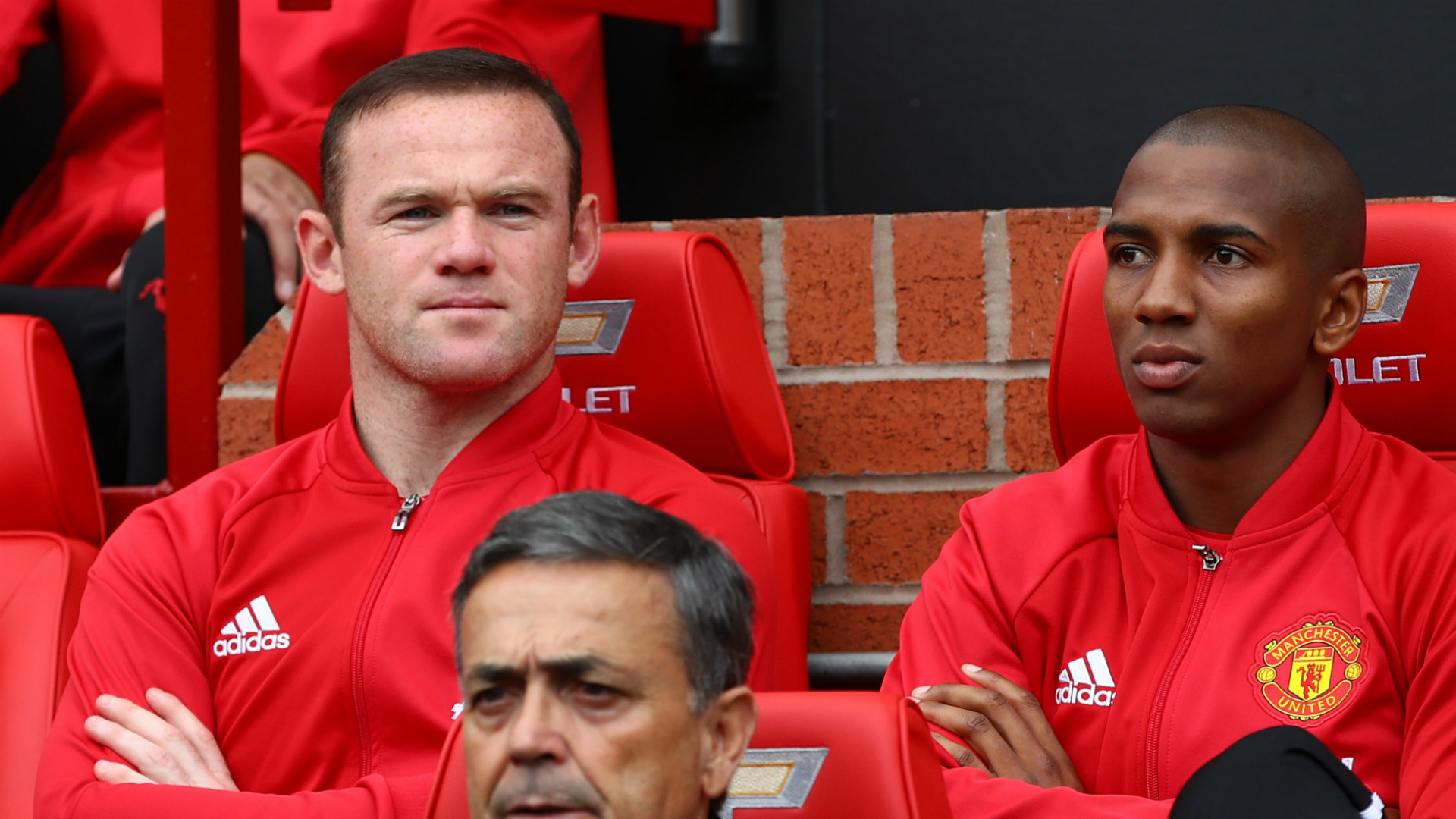 For many, Saturday was a potential watershed day in the career of Wayne Rooney. Having done little to justify his place in the United line-up, a positive performance and result was expected to prolong his absence and prompt a serious rethink about his status in the United hierarchy.
And the very nature of the display exemplified the difference between the rather immobile No.10 that Rooney has become and the more fluid attacking style which can be instigated by the inclusion of a player like Mata. With the Spaniard regularly finding pockets of space, dragging defenders away from their natural habitat as a result, the way was clear for United to make hay.
It should not be forgotten that three of their four first-half goals came from left-wing corners, but in truth it was the added verve which had sent Leicester onto the back foot in the first place. The standing ovation United received at the break was about the style of play every bit as much as it was about the scoreline.
'Dropping Rooney was inevitable'
Leicester hit back after the break through Demarai Gray, but there was never any real hope of a fightback
Mourinho hit the headlines in the week amid revelations he had once claimed he would "break the face" of Arsenal boss Arsene Wenger, but there can only be positive headlines related to his side's performance here at Old Trafford. The 'Einsteins' will be nothing other than appreciative of what the Portuguese's side dished out in their humiliating of last season's stand-out club.
In just the same way that three defeats in a week to Manchester City, Feyenoord and Watford did not represent a crisis, neither does this victory count as a clean slate. But it at least brings some positivity back to M16, and in an emphatic way too. With Pogba firing and a front four revelling in a more fluid style of football, Manchester United have showed exactly what they are capable of.