Football fans, stop what you're doing. Right now. You only have five days to vote for who will be the next
A-League
All-Stars coach!
The 5-1 drubbing administered last year by a Manchester United team which has since turned out to be utter garbage surely helped to earn Ange Postecoglou the national team job.
So think just how much of a career boost it will be for someone to oversee a good hiding at the hands of Serie A giants Juventus in August.
Given the enormously prestigious nature of this long-established showpiece event,
Goal Australia
has taken the time and trouble to assess each of the candidates and offer you some guidance in making this vital decision.
Josep Gombau
(Adelaide United)
Gombau must have the most expressive, distinctive head of any protagonist in the competition, be it in the dugout or on the field. We could just watch him bark orders at his players or pull funny faces all day.
You wouldn't want to be on the end of his cutting remarks, but that spat with a local journalist earlier this season certainly made for entertaining viewing, as did his Mourinho-esq dance down the touchline to celebrate a goal against Sydney FC last month.
Verdict:
Personal insults against family members and zany antics galore. Sign him up.
Mike Mulvey
(Brisbane Roar)
Having guided the Roar to the Premier's Plate and with his team set to start the finals as heavy favourites, Mulvey will surely be in the box seat to mastermind the competition's representative XI.
But there are whispers in dark corners about how much credit he deserves for Brisbane's success this season, and how much it is in fact down to the senior players' determination to add to their trophy cabinet before Besart Berisha departs.
Verdict:
Would need Thomas Broich, Matt McKay and Matt Smith in the team to tell him what to do.
Phil Moss
(Central Coast Mariners)
Mossy has proven since taking over from Graham Arnold he has what it takes to sit on the hot seat, but can he do it in front of a packed crowd against Italy's best? To make him feel more comfortable, FFA should consider moving the game to Gosford, where Andrea Pirlo and Fernando Llorente will be flummoxed by the empty seats and distracted by the incessant drone of the brass band.
Verdict:
A huge outsider, needs home advantage.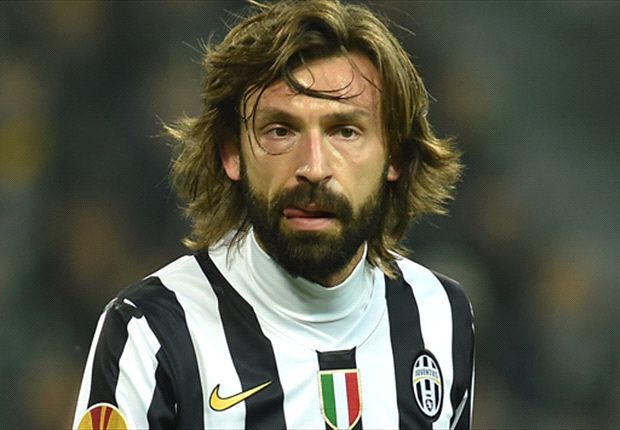 'Make them stop' | Pirlo would cut a haggard figure after 90 minutes of musical torture
John van 't Schip
(Melbourne Heart)
The Dutchman is clearly a genius after orchestrating that remarkable turnaround at Melbourne Heart. But just like Moss and the empty Bluetongue, can he adapt to different circumstances? To be on the safe side, the All-Stars will actually assemble in June and be coached to 14 defeats in succession by John Aloisi before David Gallop puts in a desperate pre-arranged call to JVS.
Verdict:
Great pedigree but unavailable. Too busy shopping with Manchester City's money.
Kevin Muscat
(Melbourne Victory)
Musky's done well enough since stepping into the void filled by Ange, but watching Victory ship soft goals all season, we can't help but feel he's wasted on the touchline. Get that man a shirt and stick him in defence. Wait for the inevitable late challenge on Carlos Tevez and then sit back and enjoy the fireworks.
Verdict:
Liable to spend too long asking Conte (once thinning and now luscious) about hair regeneration products and not enough time actually coaching.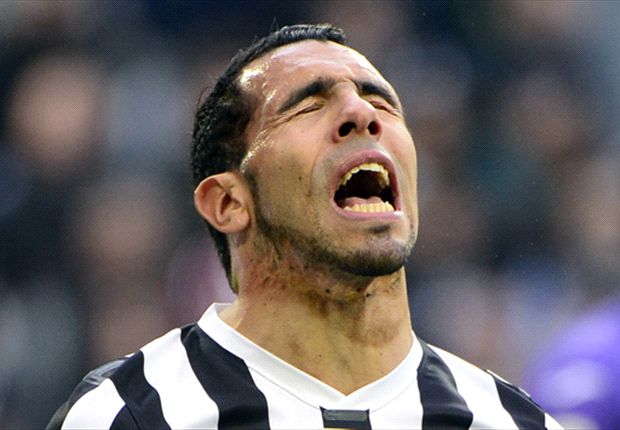 Get me out of here | Tevez would be well and truly fed up after a whole game of the 'Musky' treatment
Clayton Zane
(Newcastle Jets)
Anyone able to star in Titanic and The Phantom and then re-train as a coach before seamlessly replacing Gary van Egmond mid-season has got our vote. He made that cameo in Zoolander too, didn't he? Oh, wait. That's Billy Zane. Sh*t.
Well, Clayton did manage to coax a goal out of the anti-striker Emile Heskey, and has put together a Jets team somehow able to pass the ball on what has become one of the worst surfaces in A-League history.
Verdict:
The job is his, but only if some farmers become confused and turn the ANZ Stadium pitch into a cow paddock.
Kenny Lowe
(Perth Glory)
We're willing to consider Lowe's candidacy on the basis that he shares the role with Alistair Edwards, and on the proviso that Jacob Burns captains the All Stars but is named on the bench, with Ryan and Cameron Edwards starting.
Verdict:
What's that old saying? Wooden spoon winners do not good All Stars coaches make.
Frank Farina
(Sydney FC)
Alessandro Del Piero has spent much of the season casting scathing glances in the direction of the Sky Blues' garden chairs when something is not to his liking, so it's only fitting there should be a familiar face ignoring his derision during the career finale of one of the game's modern greats.
Regular patrons at the venue are also well-versed in booing Farina, which may come in handy if Juve bring their shooting boots.
Verdict:
Shares a Bari connection with Conte and has a little Italian, could ask nicely for the visitors to go easy on us. Please.
Ernie Merrick
(Wellington Phoenix)
Ernie is a born winner, and only an unrelenting injury crisis has prevented him from guiding Wellington to glory this season. After struggling to get bodies on the field for much of 2013-14, we should throw out the results of the fan poll and let him pick the All Stars team by way of compensation.
Giorgio Chiellini won't know what to make of Danny Allsopp, while Arturo Vidal's driving runs from midfield will be swiftly extinguished by Rodrigo Vargas. And Pirlo is likely to learn a thing or two from vastly superior immobile playmaker Carlos Hernandez.
Verdict:
Get the old Victory band back together and send them up against La Vecchia Signora. What could possibly go wrong?
Tony Popovic
(Western Sydney Wanderers)
Even if Popa himself doesn't know it, the Wanderers are excellent exponents of 'catenaccio' and the All-Stars will need that defensive Italian mentality to have any chance against Serie A's top team. But putting him in charge may test RBB loyalties to the absolute limit. Given just about every member of the loudest active supporter group in the A-League is also a diehard Juve fan, we just don't think they could cope with deciding who to back.
Verdict:
Got all the credentials, but the sanity of Western Sydney's Juve-loving crowd must come first.
@IainStrachan