Best match
2010-11, Grand final, Brisbane Roar v Central Coast Mariners, Suncorp Stadium
An epic played in front of more than 50,000, and without doubt the competition's high watermark for entertainment and drama. 0-0 after a tense 90 minutes, the game ramped up several notches in extra-time. Goals to Adam Kwasnik and Oliver Bozanic in the first period seemed to put the result beyond doubt and ensure Central Coast their first championship. But the Roar, coached by Ange Postecoglou, produced something stunning in the final three minutes of the second period with the game seemingly lost. Jean Carlos Solorzano and Thomas Broich combined to lay a goal on a plate for Henrique. Then with just seconds remaining, Erik Paartalu rose to head home a corner, make it 2-2 and send the match to penalties. At 2-2 in the shootout, Roar keeper Michael Theo saved Daniel McBreen's penalty. When Pedj Bojic missed for the Mariners, Henrique stepped up to slot home, and secure an extraordinary victory for the Roar. Truly a classic, and one of the best ever finishes to an Australian sporting contest.
Best goal
Goals are very much in the eye of the beholder. Long-range specials, mazy runs through defences, or technical wizardry. Which do you prefer? Me? I'll take this amazing Archie Thompson goal in Melbourne Victory's 5-0 win over eventual champions Sydney FC in season one at Olympic Park in Melbourne that has been somewhat lost in the mists of time. Thompson beats four defenders with two turns - the second with a neat rollback before a super close-range finish. Honourable mentions though to Noel Spencer (Mariners v Perth, 2005/06), Nick Carle (Newcastle v Adelaide, 2006/07), Carlos Hernandez (Victory v Gold Coast, 2009/10), Marcos Flores (Adelaide v Newcastle 2010/11), Alex Terra (Heart v Perth, 2010/11) , Alessandro Del Piero (Sydney FC v Newcastle, 2012-13) and this season's clubhouse leader Ivan Franjic (Brisbane Roar v Western Sydney Wanderers).
Best save
One each from two of the best goalkeepers ever to grace the league. First Adelaide United goalkeeper Eugene Galekovic's stunning last-gasp save from a Jamie Harnwell header against Perth Glory in the 2008-09 season. It's at 0:24 on this YouTube clip. How Galekovic throws his left hand down to dig this out and secure all three points for his side is amazing.
Then there is this effort from Central Coast's Mat Ryan in the 2011/12 season, somehow saving a powerful downward header from Melbourne Heart's Aziz Behich. Ryan was unstoppable in this game, making half a dozen good saves. The best, from Behich, is at 0:28. His side eventually pinched victory with a late goal.

Best quote
"Because of a pissant town, this club will never win anything until you get rid of that crap."
Adelaide United coach Aurelio Vidmar went off-tap in a media conference following a 4-0 major semi-final loss to Melbourne Victory in 2008/09, decrying the city's football politics and insulting Adelaide folk so much it led the nightly news bulletin. Until a coach goes into his media conference and utters the phrase "Shoot Farken", or goes off his head Joe Kinnear-style, hard to see this one being topped. Unless someone gives Ian Holloway an A-League gig…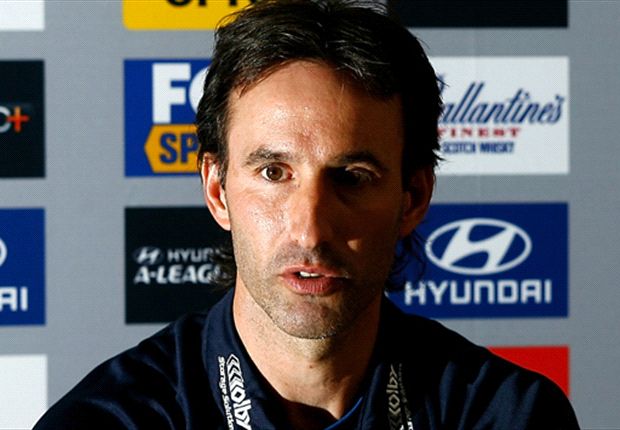 Best import
Tempting though it was to include Steve McMahon jnr for his sterling work at Perth Glory in season one - not - there can be little doubt that Alessandro Del Piero is the man. Del Piero was superb in his first season in a mediocre side, and scored three of the most memorable goals ever seen in the competition. While his body is starting to let him down in his second year, the Italian maestro has given masterclasses more often than not when he's taken the field in the A-League, given the competition international profile, and added untold value.
Best local player
Archie Thompson. Has played in every A-League season and still remains a factor for Melbourne Victory. His signing and that of Kevin Muscat in season one laid the foundation for Victory's success, and arguably, a large part of the A-League's early traction. Has 72 goals in 160 A-League games, and continues to engage in a running battle with Shane Smeltz for the title of the competition's highest-ever goalscorer. Has also graced the A-League with some of its finest haircuts. But the Arch-Hawk doesn't win that title.
Best haircut
Central Coast's Mustafa Amini. Popularising the red Afro before Redfoo.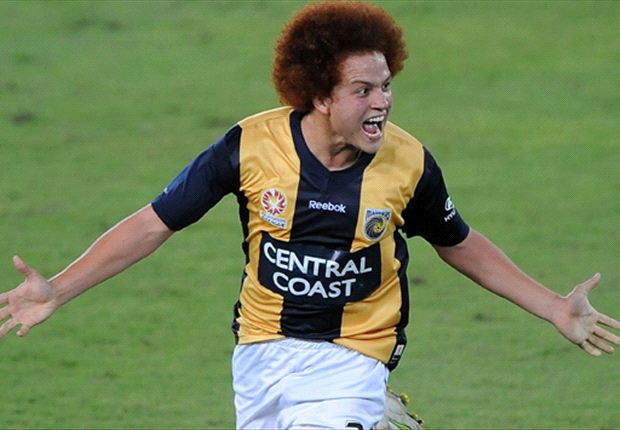 Biggest character
Kevin Muscat. Since its inception, Muscat has been the A-League's black-hatted moustache-twirler and given the competition a selection of its seminal moments as a result. His sideline scuffle with Adelaide United coach John Kosmina when he clattered into the Reds boss trying to retrieve a ball, knocked him off his chair, before Kosmina then grabbed him by the throat, was pure theatre. Not so pure was his diabolical tackle on Melbourne Heart's Adrian Zahra, which nearly sent the youngster into orbit around AAMI Park. Muscat's lengthy ban for that effectively ended his A-League playing career. Sometimes lost in the debate over Muscat's methods or madness is how good and important a player he was in the A-League, especially in the Victory's season two championship win.
Best club owner
Before he was elected to Federal Parliament by the state which has also given Australia Joh Bjelke-Petersen, Bob Katter and Pauline Hanson, Clive Palmer owned Gold Coast United. In the tradition of Southern Europe's most out-there club owners, Palmer was the gift that kept on giving - as long as you didn't have the misfortune to support his club. First he arrived by helicopter for the club launch and said they'd go through the 2009-10 season undefeated. He shut half the stadium down to save on exorbitant State Government running costs. Then he installed 17-year-old Mitch Cooper as captain and sacked coach Miron Bleiberg, before saying he didn't really like soccer and that rugby league was a better sport. He also set up a competitor to the FFA, called the FA. Sort of like the People's Front of Judea and the Judean People's Front. But after an unforgettable Pythonesque three-year ride, the FFA revoked his licence, clearing the way for Palmer to take his own brand of political mayhem to where it belongs - Parliament House.
Best post-championship celebration
In one of the A-League's strangest, but most memorable moments, then-Melbourne Victory player Kristian Sarkies planted a kiss on Prime Minister John Howard's head when collecting his winner's medal after the 2007 grand final. One of the first A-League moments to go viral worldwide.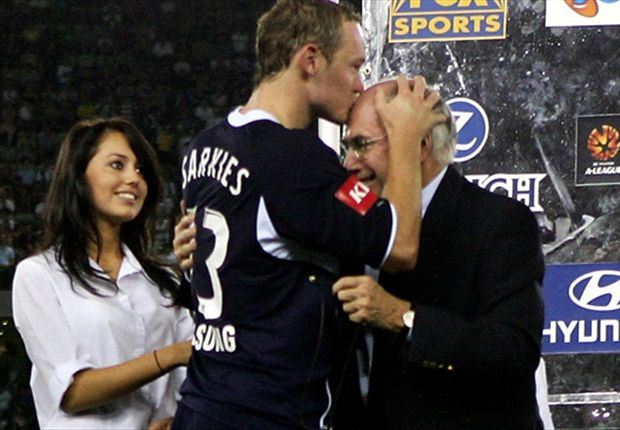 Best suit on the sidelines
He may not be flavour of the month with his own club right now, but Melbourne Heart coach John Aloisi is James Bond-esque in the way he fills out a suit. Looks even better when compared with assistant Hayden Foxe's Dougie the Pizza Boy attire on the Bunnings chair next to him. Honourable mention to ex-North Queensland Fury boss Franz Straka, whose beige suits in his time in charge of the ill-fated club remain one of the A-League's enduring memories. Could only be bettered by the first safari-suited manager at the helm of an A-League club.
Best dive
Michael Baird - Perth Glory v Melbourne Heart. Baird and Perth Glory won a late penalty and a point when the striker went down in the box under minimal, if any, contact from Heart defender Kliment Taseski early in the 2010-11 season. Referee Kurt Ams, controlling his first A-League match, pointed to the spot. Heart skipper Simon Colosimo labelled it "blatant simulation" minutes later in a TV interview, and Baird was banned for diving. Both he and Perth Glory defended themselves strenuously afterwards, but TV replays left little doubt this was a Greg Louganis special. You be the judge at 2:01 on this YouTube clip.

Biggest hoax
In the A-League's answer to English club Southampton signing George Weah's cousin Ali Dia - who actually got to play a Premier League game in the 1990s even though he was shite and wasn't really Weah's cousin - Adelaide United went one better ahead of the 2012/13 season. They were sucked into offering a trial to a player who did not actually exist. Dexter Rosales, a mythical US youth international, was supposed to be coming for a trial after stints with Ajax, Valencia and River Plate. Sadly though, he didn't come. Because he wasn't real. The Reds eventually owned up to having been duped, with the paper trail leading to a fake eastern European player agent and eventually an American-based petty criminal. At least, however, they didn't sign Leandro Love or Claudinho. Which in reality was probably worse.
Click here to catch all the action from Friday night's A-League game LIVE