Club
Newcastle Jets
Last season
Eighth
Coach
Gary van Egmond
Captain
Ruben Zadkovich
Players in
Nathan Burns [Incheon United, on loan], Joey Gibbs [Western Sydney Wanderers], Kew Jaliens [Wisla Krakow], John Solari [White City]
Players out
Jack Duncan [Perth Glory], Ryan Griffiths [Beijing Baxy], Bernardo Ribeiro [IFK Mariehamn], Dominik Ritter [released]
Expectations
It's very difficult to accurately predict what the Newcastle Jets will achieve in 2013-14. The club has the some of the ingredients necessary for a positive campaign and arguably the most talented crop of promising young players in the competition, who will hopefully benefit from the added experience of Dutchman Kew Jaliens and on-loan forward Nathan Burns.
However, many of the issues which affected Gary van Egmond's team last season remain a concern - inexperience and inconsistency may well rear their ugly heads again.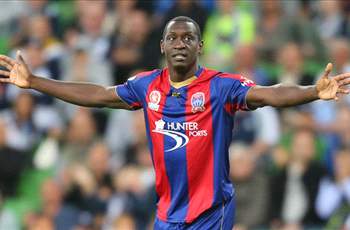 What has to go right
Progression. The likes of Josh Brillante, Craig Goodwin, James Virgili and Adam Taggart, to name just a few, all have the makings of excellent players, but they need step up and deliver more consistently when required if the Jets are to have an impact. Jaliens must adapt quickly and stay fit to provide much-needed leadership and experience at the back, or the development of the youngsters he has been brought in to augment may stall.
Worst-case scenario
Emile Heskey fails to build on a respectable but inconsistent campaign, while Jaliens does not fulfil the high standards expected of him by Van Egmond, leaving the raw youngsters battling to pick up the slack
Nightmare headline
"Jets fold as Tinkler's creditors pull the pin"
We think
The Jets will be better than last season, but could still struggle to break into the top six. Finals or not, another campaign of steady progression for a group of players who could form the core of a future Socceroos team will be welcomed not just by 'The Squadron', but by Australia fans nationwide.
Prediction
Seventh [writer's prediction]