Goal Asia will list its top-30 EAFF clubs, featuring the heavyweights of Japan, China, Australia, South Korea and Hong Kong. This time, it is South China who are the focus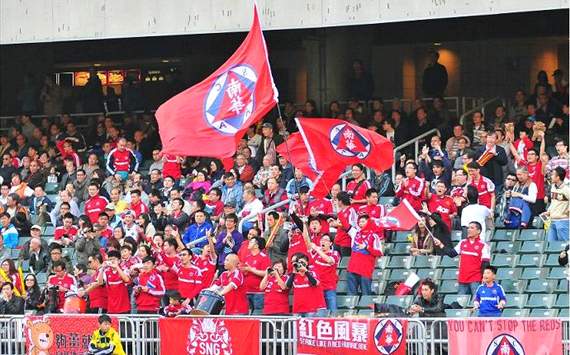 South China was founded in 1904 by a group of Chinese students in Hong Kong, including future China international captain Tong Fuk Cheung. The club's first incarnation contained only Chinese nationals. In 1910, the team changed its name from the Chinese Football Team to South China Football Club. In the 1917 Far Eastern Games and 1919 Far East Olympics Tournament, the club - representing the Republic of China - won the football titles. South China is the only team in Hong Kong sports history to have accomplished that feat.
South China developed as a club and diversified into other sports, such as basketball and swimming. As a consequence, they began to call themself South China Athletic Association from 1920. They have won the Hong Kong First Division title on a record 41 occasions - a whopping 32 times more than second-placed Seiko.
Hong Kong Stadium, also called So Kon Po Stadium, is the main sports venue of Hong Kong. It was redeveloped from the old Government Stadium and reincarnated as Hong Kong Stadium in March, 1994. It has a maximum seating capacity of 40,000 and also hosts the international Rugby tournament Hong Kong Sevens tournament every year, as well as the Barclays Asia Trophy in 2007, 2011 and later in 2013.
So Kon Po was formerly the burial ground for the 1918 fire at Happy Valley Racecourse before the British Hong Kong government moved all the tombs to Aberdeen. The old Government Stadium was construct in 1952 and finished in 1955. It had a capacity of 28,000 with partially covered seating.
STAR PLAYER - YAPP HUNG FAI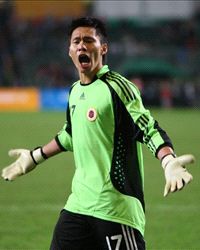 Goalkeeper Yapp Hung Fai joined South China in 2010 from Sun Pegasus FC. In 2010, Tottenham chief scout Ian Broomfield - visiting South China as part of the affiliation between the two clubs - praised Yapp's enormous potential: "This goalkeeper is not tall, but his reactions are sharp and he is quick to come out of the box to block strikers. He is also very committed and very well disciplined." Former PSV, Chelsea and South China striker Mateja Kezman suggested Yapp, 23, had what it takes to play in European football leagues.
His heroics against Japan in the final of the 2009 East Asian Games, in which he played a pivotal role in a shoot-out win, earned him the nicknam 'Hero Yapp'.
He could his chance to impress elsewhere, with rumoured interest coming from Chinese Super League club Guizhou Renhe.
THE MANAGER - LIU CHUN FAI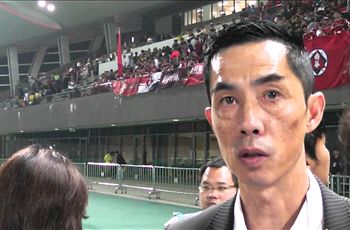 As a player Liu Chun Fai was regarded as one of Hong Kong's best goalkeepers during the 1980s. He has been the head coach of South China since 2012, after the former head coach Jan Kocian was fired.
He led South China to the Hong Kong First Division title in 2012-13, easing the pain of the third-placed finish the season before and earning himself the competition's Coach of the Year award. He had previously been in charge of Citizen, guiding the club to its first major trophy with victory in the 2007-08 Hong Kong FA Cup.
See the other nominations to Goal Asia's top-30 EAFF clubs:
Goal Australia now has its own

and

account, so for all the latest news and features on Australian football follow us by clicking on the above links