OPINION
By SHAM MAJID


As Rafa Benitez, surrounded by a bouncing Chelsea squad, held aloft the glittering UEFA Europa League trophy on Wednesday, he would have been tempted to relay a final parting shot to the Blues faithful.
Benitez, however, epitomized the dignified and calm demeanor that he has upheld ever since his shock appointment as Chelsea manager.
Instead, following their 2-1 victory over Benfica in the Amsterdam Arena, he chose to fade away from the sidelines and let injured captain John Terry lead the Blues in their celebrations.
Deep down though, the Chelsea 'interim manager' would have afforded himself a fair degree of satisfaction at the way he rescued the Blues from a potentially-disastrous season into one which virtually secured UEFA Champions League qualification and guaranteed silverware.
Considering that he had his credentials undermined from day one of his appointment as interim manager in November, welcomed by the vitriol of Chelsea fans, Benitez has performed admirably under such suffocating circumstances.
His stock as one of Europe's most elite coaches has now been reinstated.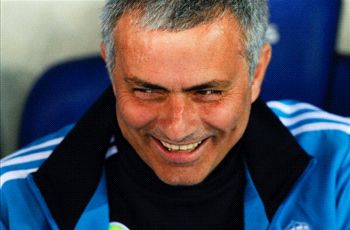 Indeed, it was not too long ago when the former Liverpool tactician was deemed a managerial pariah.
After being named as Inter Milan's manager in June 2010 following the club's glorious treble-winning campaign under Jose Mourinho, Benitez was expected to continue his predecessor's sterling work and consolidate Inter's status as a European powerhouse.
However, with the 2009-2010 UEFA Champions League winners struggling on both domestic and continental fronts, Benitez was sacked from his post just months later in December 2010, after then demanding Inter owner Massimo Moratti to back him in the transfer market.
Despite leading the club to Italian Super Cup and FIFA Club World Cup glory, Benitez was unceremoniously given the boot by Moratti.
For a manager who prided himself as a tactical guru with acute emphasis on attention to detail, his embarrassing departure at Inter would have hurt him immensely.
However, it is a credit to Benitez's character and resolve that he has now firmly put himself in the shop window, after the Spaniard confirmed that he would be vacating his short-term role with the Blues.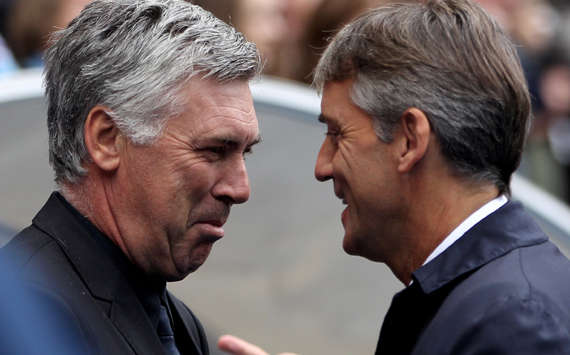 Both Ancelotti and former Manchester City manager Roberto Mancini could figure prominently in the managerial merry-go-round this European summer.

With several European sides now on the lookout for a new manager, it is inevitable that Benitez will figure heavily in the thoughts of many.
With Jose Mourinho's relationship with Real Madrid seemingly broken beyond repair, Benitez could ironically be identified as the man to replace the combustible Portuguese.
Benitez has openly stated his fondness for Real, having played for the club's reserve team before commencing his fledgling coaching career with the club's youth team in the early 1990s.
Madrid themselves have at times casted envious glances at Benitez, especially when the latter nearly orchestrated Liverpool's agonizing title-push during the 2008-2009 season.
It appears that now would be the perfect time to lure the Madrid-born Benitez back to his native city.
Also hoping to tempt him across the English Channel may be French outfits Paris Saint-Germain and recently promoted AS Monaco.
Both sides, bankrolled by Qatari and Russian billionaires respectively, are looking to establish themselves as a force in the continent. Benitez's wealth of experience and European pedigree would be much sought-after commodities, particularly with current PSG boss Carlo Ancelotti perhaps ready to depart the Parisian club in the off-season should the right offer come his own way.
Benitez will lead the Chelsea team out of the dugout for their final English Premier League match of the season against Everton at Stamford Bridge on Sunday, and whether or not he receives a warm reception from the Blues faithful is inconsequential to him.
The notoriously assiduous Spaniard will have already been plotting his next move, safe in the knowledge that his six-month spell in West London has silenced his critics and put him back on the managerial pedestal.