OPINION
By RYAN McGEE


Amid the shock of Sir Alex Ferguson's rumoured impending retirement at Manchester United, questions are being raised about who his replacement will be to take the most coveted job in world football.
To say that the most successful British manager in history's tenure will be a hard act to follow is not only a worn out cliche, but a gross understatement to what will be the most scrutinised job on the planet for his successor.
Naturally, the biggest names have been touted, with Jose Mourinho's inevitable departure from Real Madrid making him one of the favourites and Jorgen Klopp's heroics in the Champions league with Borussia Dortmund putting him in the frame.
There is one man who is a less glamorous candidate to take over from Ferguson's illustrious 27-years in charge at Old Trafford, and potentially the right one.
David Moyes does not possess the same glossy resume as the likes of Mourinho or Klopp, but his consistency with Everton has been nothing short of astonishing.
So why would United opt for Moyes over the likes of 'The Special One?'
Mourinho, despite his brilliance, has always brought an air of controversy wherever he treads, and has become notorious for moving on once he has won the bulk of trophies available.
He is a proven title winner, but a possible return to Chelsea looks to be beckoning, and his appointment would be contentious among a number of Red Devils fans.
United will be looking for someone who has much more stability and be willing to stick around for much more than a couple of seasons before looking for a new challenge.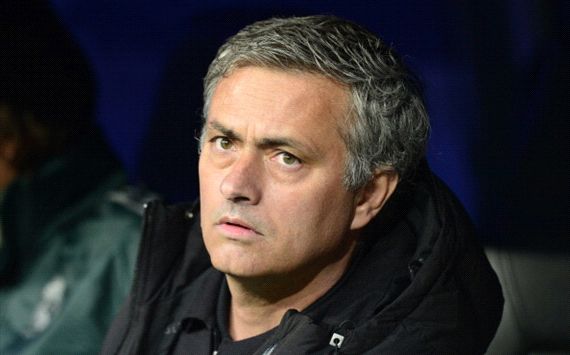 Would Mourinho be the right for for Manchester United?

Although Moyes' contract with the Toffees will expire at the end of the season, his loyalty to Everton has never been in question, sticking by the club ferociously since his appointment at Goodison Park in 2002.
The Glaswegian's steely resolve and grit that he has built throughout his vast Premier League experience is not something to be scoffed at, as he has continued to over-achieve at a club he may finally be prepared to leave.
And considering the obstacles that have been put in-front of him while on Merseyside, the Scot has succeeded with flying colours and has them lying sixth in the Premier League.
With one of the smallest budgets in England's top-flight, it makes the achievements all the more impressive, as chairman Bill Kenwright's search for investment being put into the club consistently falls short.
Moyes' financially sound management of the club is something to be admired, as strength in depth has never been Everton's strong suit. But his ability to spot and develop talent with the resources at his disposal is something that has earned the respect of everyone throughout British football, including Ferguson.
The major strike against Moyes will be his lack of trophies and Champions League experience, but in reality, that has never been the main goal for the Toffees.
Survival in the Premier League was essential when he first took the helm.
Eleven years on, his side are regularly challenging for European spots - a remarkable difference from the side he inherited.
Even if Manchester is to be his destination, Everton fans themselves would not begrudge Moyes a move to the bigger club that he deserves, as their fate over the past decade would have been much worse without the 50-year-old Scot at the helm.
Should Manchester United come calling, the long-term future of the most successful club in the Premier League era would be in safe hands.
Goal Australia now has its own

and

account, so for all the latest news and features on Australian football follow us by clicking on the above links