OPINION
By DEJAN KALINIC


Coaches often have big ideas. Big names, big goals, philosophies and expectations. Saying the right thing goes a long way towards pleasing the fans.
But in just over a month, Perth Glory coach Alistair Edwards, who signed a three-year deal with the club on Thursday, has put his ideas and plans into practice.
The former Glory striker was in no rush to sign on for the long term, wary of the failures out west even after an independent review into the club in late 2010.
Edwards, 44, has taken little time addressing at least one of those key recommendations - recruiting "youth and where possible Western Australian youth".
In his short time in charge, Daniel De Silva, Riley Woodcock and Matthew Davies - all teenagers - have signed on.
And, to add an exclamation mark, De Silva was just 15 years old when he became the second-youngest debutant in the A-League, against Sydney FC on March 2.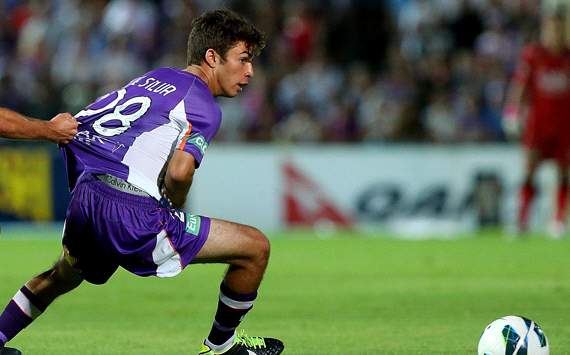 The Glory debut of Daniel De Silva at just 15 under Edwards is a cause for optimism.

No longer should players of the ilk of Eli Babalj, Trent Sainsbury, Brad Jones and Rhys Williams be missed by the Glory.
The independent review, which was conducted by Western Australia sporting administrator David Hatt and renowned coach Ric Charlesworth and released in March 2011, also noted a "disconnect" between the youth team and the seniors.
That disconnect should disappear if - and when - youngsters earn their chance and are given it by Edwards.
With such small squads in the A-League, having youth players push for spots can only benefit your team. Just ask Ange Postecoglou.
Victory have unearthed several talents this campaign, including Andrew Nabbout, Scott Galloway and Connor Pain, with left-back Dylan Murnane the most recent to be given his chance.
Backing your judgment, as Postecoglou has so often done, is the key.
Edwards, with his experience with the Young Socceroos, should have no fear.
Glory were National Youth League runners-up in 2009-10, and with Edwards at the helm, any success at that level should be rewarded.
Also noted in the review was poor facilities and through the 'For Football's Sake' campaign Football West may have also taken a step in the right direction on that front.
In a results-driven business, Edwards must also get points on the board and Glory have been solid since he took over.
A finals spot would seal a good finish to the season and Edwards also has Glory trying to play a possession-based game.
It takes time and Glory have acknowledged as much with the three-year deal.
Coaches make promises, but those who begin acting on theirs inside a month-and-a-half deserve full-time positions.a