ANALYSIS
By ADRIAN HOUGHTON


Goal.com's EPL Fantasy Week 22 threw up a mixed bag of results, but reaffirmed the dominance of the two Manchester clubs.
League leaders United accounted for arch rivals Liverpool with consummate ease, while for City a convincing 2-0 victory against Arsenal kept them in the title hunt.
Four of the biggest clubs in the division face off on Sunday.
Chelsea hosts Arsenal in a crucial London derby, while Manchester United travel to White Hart Lane to face Tottenham.
Many Fantasy league coaches will have players from at least two of these sides, if not all four.

Therefore, it is imperative to predict your star players and team and then tinker with your side accordingly.
Of the other clubs, the likes of Liverpool and Manchester City have two games in which they are expected to win.
Coaches may be able to maximise scores by selecting players from either side, just to remain on the safe side if things go pear shaped.
Every week, it is imperative to keep an eye on the fixtures, especially when the prominent teams meet.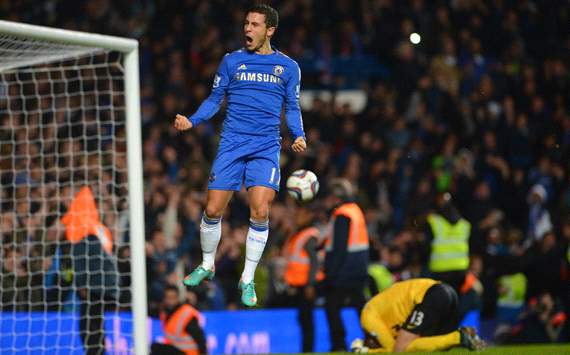 Eden Hazard – Chelsea (38 points)
Chelsea's magnificent Belgian signing continues to prove his worth and, after a downturn in form, he is beginning to replicate his blistering start to the campaign – £9,660,000.
Adam Johnson – Sunderland (30 points)
The former Manchester City man is improving every week and playing like the dominant winger Martin O'Neill expected when he signed him – £9,530,000.
Rickie Lambert – Southampton (28 points)
The Saints talisman has been a wonderful addition to the Premier League, in what is his maiden campaign in top-flight English football. His impact is evident in his price increase of £4,410,00 – £9,730,000.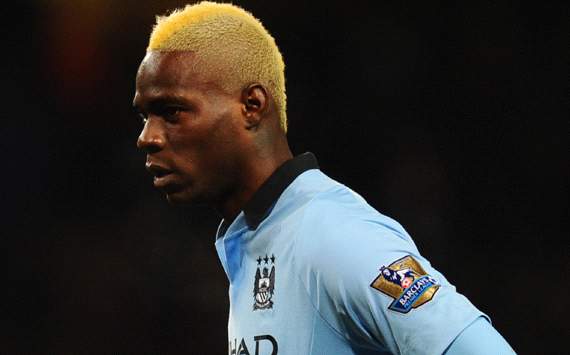 Mario Balotelli – Manchester City (6 points)
Roberto Mancini declared he would give his erratic countrymen ample time to prove himself. But the manager's patience must be running thin, with his striker horribly out of form – £5,940,000.
Clint Dempsey – Tottenham (4 points)
One of Fantasy league's best performers last season, Dempsey has failed to muster any consistency throughout what could only be defined as an uninspiring campaign from the American – £9,890,000.
James Collins – West Ham United (2 points)
A general at the back for the Hammers early on in the piece, the former Aston Villa man is struggling to keep things tight at the back for the team – £3,390,000.