OPINION
By ADRIAN HOUGHTON


If there was a managerial award for the first 12 matches of the English Premier League this season, Steve Clarke would claim it and convincingly at that.
The West Bromwich Albion manager has overseen the club's best start in 35 years to a top-flight campaign and all of this in his maiden senior coaching role.
Outside of the UK, one may be forgiven for asking who Clarke actually is.
However, this is a man who is fully deserved of his position as a Premier League manager.
Years of serving as an assistant, biding his time patiently, were finally rewarded by West Brom chairman Jeremy Peace when he selected the Scot from a host of notable candidates.
His no-nonsense approach to football and casual demeanour has allowed him to go about his business quietly.
Long before his initiation at The Hawthorns, the 49-year-old could look back at a playing career with fond memories.
The strong defender spent his early years at St. Mirren, making 200 appearances for the club.
A switch to Chelsea in 1987 - the team he incidentally conquered last Saturday - would cast the stocky Clarke into football limelight and Blues folklore.
In his 330 matches for the Londoners, he was a part of the club's treble of the 1997 FA Cup, 1998 Football League Cup and 1998 UEFA Cup Winners' Cup.
His status at the club was cemented when he was voted into Chelsea's centenary XI in 2005 at right-back.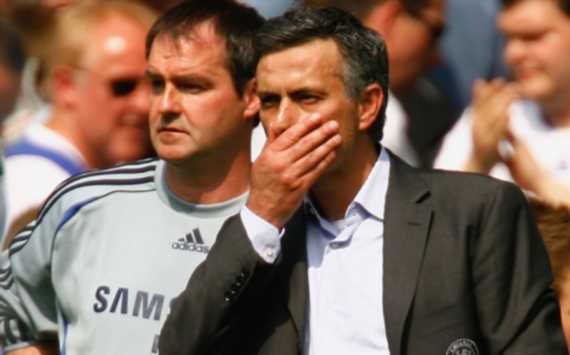 Clarke - a former apprentice at Chelsea under Jose Mourinho - has waited patiently for his chance at a top job, and has vindicated the opportunity at West Brom in his first few months in charge.
Much of his football philosophy stems from the apprenticeship he had under Jose Mourinho from of 2004-05 campaign onwards, when Russian owner Roman Abramovich bought the club.
Sides built on resilient defending were a hallmark of Mourinho's success with Chelsea, and Clarke appears to have acquired a similar strategy at West Brom.
Even as an assistant to Kenny Dalglish at Liverpool, he managed to transform Liverpool's back half into a resilient and tight unit.
Under Clarke, the players and supporters have made The Hawthorns a fortress.
Six wins from seven games is a formidable record and only league leaders Manchester City have a better run of form at home.
And besides the profligate Sunderland and Stoke City, who carry minimal attacking threat, West Ham is the only team who has conceded less than the Baggies thus far.
Having netted eight more goals and let in four less at the same point last season, the boss has struck the perfect balance.
With media pundits naturally talking up the side's lofty position, the gaffer has softened expectations of a top-four finish.
Still only three months into a nine-month journey, it is nonetheless a great time to revel in the achievements of this season's surprise packets.
West Brom have demonstrated a combination of a steely resolve and fluid football under the watchful eye of their new boss.
It is a real joy to watch a relative minnow of the Premier League mixing it with the big boys.
The West Brom manager was fortunate to inherit a squad equipped with attacking talent and tying up the loose ends in defence made him the perfect fit.
For those who knew little of Clarke, they will certainly understand who he is now after his stirring impact in the West Midlands.
Goal Australia now has its own

and

account, so for all the latest news and features on Australian and world football follow us by clicking on the above links.