OPINION


By

DEJAN KALINIC




Graham Arnold and Ange Postecoglou have enjoyed some stellar tactical battles in the past few seasons.
The setting - Etihad Stadium - may have changed, but the coaches will again play a huge role on Saturday when their teams meet.
Melbourne Victory are coming off consecutive wins for the first time under Postecoglou, but a meeting with the Mariners shapes as a chance to underline their title credentials.
Both were 3-2 wins - the second against Sydney FC deserved yet miraculous as they netted three times late on.
But while their performances suggest they are building, victories against Wellington and the Sky Blues appear nothing to brag about.
The visit of the league-leading and ever consistent Mariners gives Postecoglou's men a chance to prove themselves.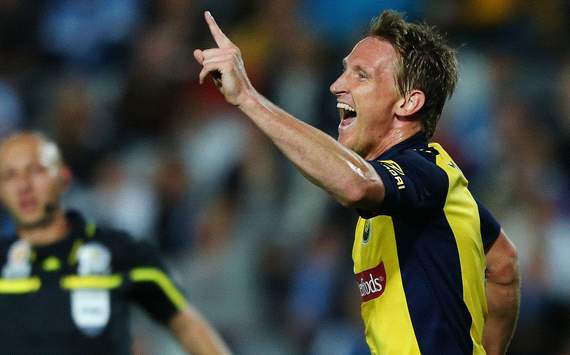 McBreen and the other attacking weapons at Arnold's disposal have the potential to trouble Victory.
As with most teams in the A-League, both sides are likely to line up with a 4-2-3-1 formation.
Victory are unquestionably the more dangerous attacking-wise, but they come up against the strongest defence in the league.
Trent Sainsbury has shown there were no concerns for Arnold in trying to replace departed captain Alex Wilkinson.
But a fierce test awaits in in-form duo Archie Thompson and Marco Rojas and Gui Finkler and Marcos Flores, who are both starting to settle.
Arnold has moved away from the diamond that made his team so successful to play with two holding midfielders.
This change arguably came about because of the amount of work his midfielders had to do when stretched against Postecoglou's former side Brisbane Roar.
John Hutchinson and Nick Montgomery have a major role to play against Victory, and their ability to help out their defence will be crucial.
If the Mariners can gain control of the encounter - even for parts - they should break through the shaky Victory defence.
The combination of Tom Rogic and Daniel McBreen continues to deliver and, if given enough opportunities, will ensure the Mariners find the net.
Michael McGlinchey, forever under-rated, could sneak under the radar, while Arnold will be eager to get one over Postecoglou.
A win in Week 7 is far from as important as a grand final victory, but the Mariners have a chance to dent Victory's confidence.
While three points are won on the field, Arnold and Postecoglou are without question the two best tacticians in the league.