ANALYSIS
By ADRIAN HOUGHTON


The first three weeks of competition inevitably threw up surprises, whether it be early season revelations or star players underperforming.
Traditionally after a month of football, the stronger teams begin to find a level of consistency.
If history serves its purpose yet again, Fantasy EPL managers should be looking to alter sides with players from the bigger clubs.
Stability can be a key to success.
Manchester United and Manchester City are beginning to assert their dominance on the competition.
Selecting proven scoring players from the league's strongest clubs at this point in time will give you a strong platform of achieving consistently high scores as, gradually, the powerhouse sides continue to improve.
Two players in particular who are in great form are strikers Robin Van Persie and Carlos Tevez; if not already purchased and funds allow, they represent true value.
On a side note, Tottenham have made a slow start, but have an abundance of quality players and should be given serious consideration.
With an international break, remember to bear in mind any injuries before the commencement of game Week 4.
It's not too late to get involved! Sign up and build your team here!
Robin van Persie – Manchester United (30 points)
Even a missed penalty could not thwart a dominant performance from United's new hat-trick hero – £12,260,000.
Carlos Tevez – Manchester City (30 points)
The Argentine was in scintillating form against Queens Park Rangers, scoring a goal and providing two assists. His value has increased drastically and will the striker will undoubtedly be one of the competition's biggest bargains – £10,950,000.
Santi Cazorla – Swansea (30 points)
A fine performance in his side's victory against Liverpool saw the diminutive Spain international seal the points with a debut goal for the club – £10,420,000.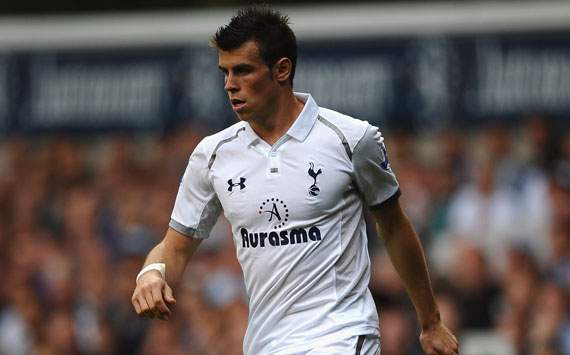 Gareth Bale – Tottenham (6 points)
The 23-year-old Welsh star has failed to find his best form and, for such a high price, he will be causing plenty of headaches for Fantasy managers with a decreased value – £9,800,000.
Luis Suarez – Liverpool (4 points)
Although he may be a magician with the ball at his feet, his profligacy in front of goal against Arsenal was yet another reminder why he is a big risk – £7,360, 000.
Jonas Guttierrez – Newcastle United (4 points)
The winger has made a subdued start to the season and again failed to impose himself against Villa at the weekend – £7,180,000.
Goal Australia now has its own

and

account, so for all the latest news and features on Australian and world football follow us by clicking on the above links.