By

WILL VALLELY


The transfer window in the English Premier League can be a frenetic time for chief executives and managers, not to mention for players and fans.
It has the alluring power of making irrational decisions seem rational while also inflating the prices and egos of average players.
With the financial clout of the English game continuing to overshadow its European rivals, Goal.com has trawled through the archives to bring you ten of the biggest money-spinning flops and some forgotten treasures of the English Premier League.
10. CHRISTIAN ZIEGE (BORO TO LIVERPOOL - £5.5m)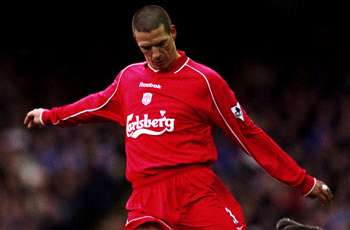 Fresh from winning a High Court case against Middlesbrough - who had been blocking his transfer to Liverpool - Ziege was anything but. After two months out of competitive action due to legal proceedings, Ziege lacked the match fitness - and haircut - to make an impression at Anfield. A combination of knee problems and the re-emergence of Jamie Carragher restricted Ziege to 16 league appearances for the 2000-01 season. Tottenham's penchant for buying injury prone players continued as they gobbled up Ziege for an undisclosed fee next season, and he went on to play 47 league games in his four-year stint at White Hart Lane.
9. KHALID BOULAHROUZ (HAMBURG TO CHELSEA - £8.5m)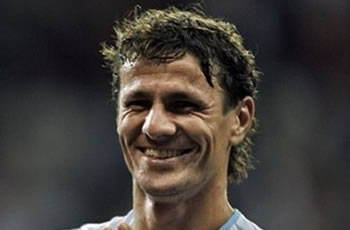 "Khalid the Cannibal", affectionately known for his ability to eat up opposition players, was brought in to toughen up Chelsea's defence in August 2006. Brought in as a versatile, tough tackling defender, Boulahrouz's reputation in a notoriously physical German Bundesliga had many Chelsea fans drooling at the prospect of him and captain John Terry scaring the opposition into submission. Unfortunately for Boulharouz, his stint at Chelsea seemed to be doomed from the start. Given the vacant No.9 shirt, he struggled to adapt to the pace of the Premier League, while his positional play had commentators scoffing that his squad number reflected how he defended. Boulharouz's stay at Chelsea effectively ended at with him eating - not players, but turf - after a bit of trickery from Robbie Keane led to an Aaron Lennon goal in Tottenham's 2-1 win at White Hart Lane in November 2006. Boulharouz was the infamous subbed-sub in that game, coming off after just 23 minutes on the pitch. He made just 13 league appearances in two years at the club.
8. MASSIMO TAIBI (VENEZIA TO MAN UTD- £4.5m)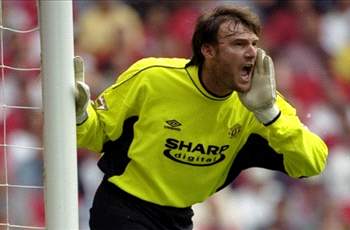 Pantomime villain Taibi came to Old Trafford from Seria A club Venezia in August 1999 with a hefty price tag for someone brought to compete with existing goalkeepers Mark Bosnich and Raimond van de Gouw. With big boots to fill following the exit of inspirational captain and fan favourite Peter Schmeichel, Taibi began in earnest, making a string of impressive saves in Manchester United's 3-2 victory over rival Liverpool and winning the man-of-the-match award. Unfortunately for Taibi, that was as good as it got. He famously let a tame effort from Matthew Le Tissier hop over his shoulder, gifting the Southampton captain a goal. Taibi made four appearances in one season with the Red Devils, then scuttled back to Italy with his tail between his legs.
7. ALBERT LUQUE (DEP. LA CORUNA TO NEWCASTLE - £9.5m)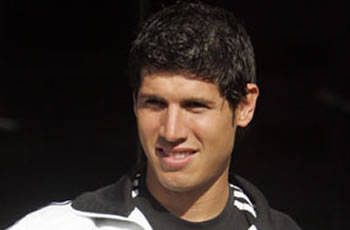 Signing Spanish import Albert Luque was a signal of intent from the Newcastle board on the eve of the 2005-06 league season. The highly rated goal-scoring left winger was a full Spain international and had bags of pace and tricks to wow the Geordie faithful. The only 'wows' Luque received during his time on Tyneside, however, were from gasping club executives who could not believe the money they were paying him to sit in the stands. Luque was in absentia for most of his two years at Newcastle, struggling with hamstring injuries and only managing 21 league appearances.
6. CARL CORT (WIMBLEDON TO NEWCASTLE - £7.5m)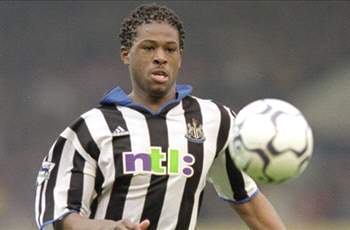 Another Magpie flop, Carl Cort was brought in during the transfer window in July 2000. Newcastle - competing with Tottenham and Leicester City - paid through the nose for the highly-rated England Under-21 international. Cort - like Luque - had dodgy hamstrings and he underwent surgery a few games into his Newcastle career, missing the rest of the 2000-01 season. In the 2001-02 season Cort's physical ailments continued, with knee and ankle problems bringing his season and career at Newcastle to an end. The talented striker of Guyanese descent scored seven goals in 22 league appearances for Newcastle and moved to Wolverhampton Wanderers, who had more success keeping him on the park.
5. ROQUE SANTA CRUZ (BLACKBURN TO MAN CITY - £17.5m)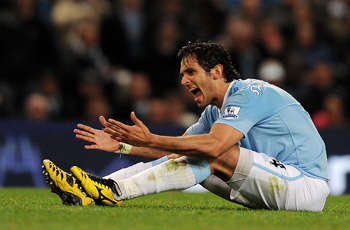 After two relatively prolific years at Blackburn Rovers, Manchester City manager Mark Hughes brought the Paraguayan striker to Eastlands in June 2009 after their successful relationship during their time together at Ewood Park. Santa Cruz's first season was an anti-climax, scoring four goals in twenty-two appearances. Roberto Mancini's arrival at Manchester City initiated one of the longest-running transfer sagas in Premier League history, and Santa Cruz is amazingly still on Manchester City's books. However, he has been loaned to three different clubs over the past three years, with clubs unwilling to pay his high wage demands.
4. SERHIY REBROV (DYNAMO KIEV TO TOTTENHAM - £11m)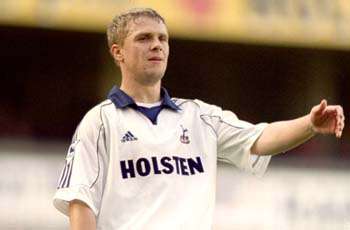 Perhaps the most sensational flop out of the ten, goal machine Serhiy Rebrov came to Tottenham in June 2000 for a then club-record £11million. He did not have the excuse of the weather, lack of service, or a battling team - he just could not hit a barn door. Rebrov somehow managed to bag ten goals in 60 league appearances for Spurs before going on loan to Fenerbache and West Ham United. His loan spells yielded just five goals in 65 league appearances. The major regret Spurs fans would have with the Rebrov signing is that Daniel Levy's fiscal reign as Tottenham Hotspur chief executive began one-year into Rebrov's £25,000-a-week five-year deal.
3. STEWART DOWNING (ASTON VILLA TO LIVERPOOL- £20m)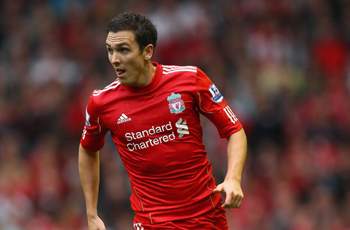 Hats off to the Aston Villa board for this one, they certainly drive a hard bargain. Liverpool initially made a generous £15 million bid for the player but, given Ashley Young had already departed for Manchester United in the transfer window before the 2011-12 season, Aston Villa manager Alex McLeish was keen to keep hold of one of the clubs "prized assets". Liverpool stumped up £20 million for a player with a decent left foot, but desperately lacking in pace and creativity. In his 52 appearances so far for Liverpool, he has scored four goals with two assists. Two assists - that is £10 million-per-assist. Downing's inflated transfer fee epitomises everything that is wrong with the Premier League transfer system and is perhaps the inspiration behind Liverpool owner John Henry warning fans yesterday that "risky" spending could damage the club's future.
2. YURI ZHIRKOV (CSKA MOSCOW TO CHELSEA - £18m)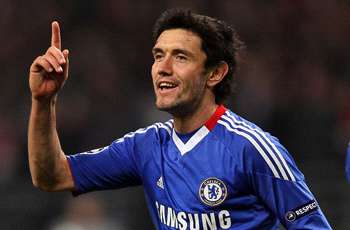 Russia's most expensive export came to Chelsea in July 2009, with hopes of cementing a place in the first team after five impressive seasons with Russian powerhouse CSKA Moscow. A series of knee injuries delayed his introduction into the first team, but he was offered a route into the side following an injury to Ashley Cole. Playing in his non-preferred position of left- back, Zhirkov excelled in a Uefa Champions League Round of 16 tie against Inter Milan in March 2010 but fell behind Joe Cole, Florent Malouda, and Nicolas Anelka in his preferred spot of left wing. In truth, one cannot help but feel for an impressionable young Russian walking into the cut-throat lion's den of Stamford Bridge, but he was earning in the region of £80,000-a-week.
1. ALBERTO AQUILANI (ROMA TO LIVEROOL - £20m)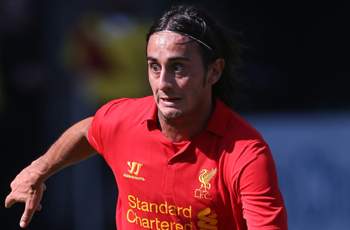 Perhaps an inevitable winner, but one who nevertheless deserves acclaim. The king flop cost Liverpool a reported £20 million plus bonuses, and was touted as a perfect replacement for Xabi Alonso, who departed in August 2009. After an injury plagued start to the season, Aquilani provided glimpses of his talent but they were few and far between for the Liverpool fans. He managed 18 league appearances in his first season for the Reds, and was sent back to his native Italy for the 2010-11 season by new Liverpool manager Roy Hodgson. Aquilani prospered in the Serie A during loan spells for Juvents and AC Milan and was eventually sold to Fioretina for an undisclosed fee. How Liverpool fans would love to know the fee…