ANALYSIS
By Adrian Houghton
Want to get one over your boss or close friends? Then register to Goal.com Australia's fantasy league for the 2012-13 English Premier League season and join in the fun.
You can register to play in up to five public or private mini-leagues of 20 participants. Get your relatives, friends and work colleagues involved to play in head-to-head format over the course of the entire season.
Don't miss the start of the season! Sign up and build your team here!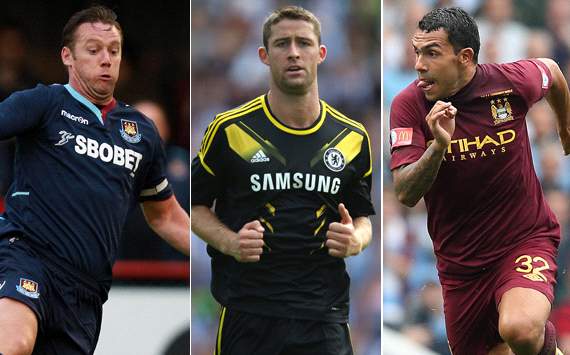 Carlos Tevez is excellent value at £7,990,000 and after a superb display in the Community Shield the Argentine is in ominous form – a great buy.
Gary Cahill represents a clever purchase as for a defender who poses a serious aerial threat from set-pieces and is available at a very cheap £5,200,000.
A player with an abundance of top-flight experience is West Ham skipper Kevin Nolan and the proven goalscoring midfielder is a steal at £4,680,000.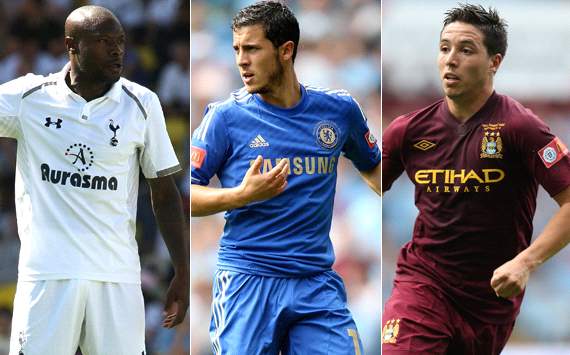 Avoid purchasing Tottenham defender
William Gallas
at a hefty £9,050,000 with the 34-year-old expected to see less game time.
Young Chelsea signing Eden Hazard will need time to adapt to the rigours of English football. At £9,510,000, avoid at all costs.
Samir Nasri is an overpriced City star at £9,940,000 who has struggled for consistency makes him a risky buy – there are better purchases at a cheaper price.
There is a distinct theme in winning fantasy league teams in selecting three or four high-scoring players from the premier clubs of the competition.
I have chosen Man City as the core of my team, as I believe they will hold the key to my fortunes for the coming season.
Man City goalkeeper Joe Hart was a standout performer in last year's competition and highest scoring goalkeeper with 468 points – a must in any team.
David Silva is an economical purchase for under £10m and is invaluable through scoring and providing assists.
Rounding off my City contingent is Carlos Tevez who appears to be primed for a scoring spree this campaign.
Having at least one potent striker is a must but equally important is trying to weave in goalscoring defenders who can keep clean sheets.
If you can add midfielders who can tick any of the following boxes it will hold your side in good stead:
provide assists
capable of playing more than an hour
carry a scoring threat
designated penalty takers.
Substitutes should mainly be key members from the newly promoted sides who can add variety to your line-up depending on the best formation from week-to-week.
A stock standard 4-4-2 is the most hole-proof formation. However, be sure to mix it up when teams clash or defenders have a winnable games coming up, meaning you can adopt a back five instead to maximise your points.
Goal Australia now has its own

and

account, so for all the latest news and features on Australian and world football follow us by clicking on the above links.