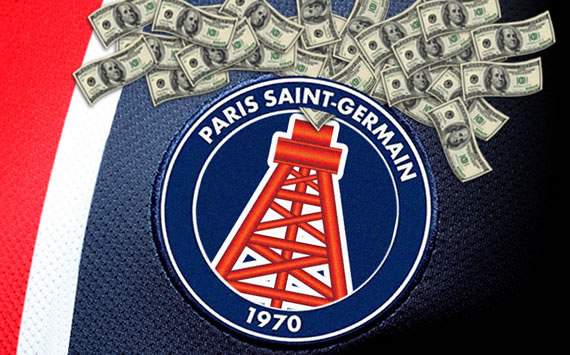 Opinion:
Paris
Saint-Germain
prove
Platini's
biggest
problems
are
on
his
own
doorstep
PSG are the latest club to test Uefa president Michel Platini's FFP policy, raising more doubts about their effectiveness to lower the spending of Europe's biggest clubs
OPINION
By Iain Strachan
Paris Saint-Germain are the latest club to expose UEFA's toothless financial fair play policies, right in Michel Platini's own backyard.
Purchased by the Qatar Investment Authority in May 2011, PSG have followed a path set out by Roman Abramovich at Chelsea and Manchester City under Sheikh Mansour bin Zayed Al Nahyan, spending extraordinary sums of money over a short timeframe in a bid to transform the club into one of Europe's heavyweights.
In season 2011-12, PSG brought in Maxwell, Alex, Thiago Motta, Javier Pastore, Jeremy Menez, Mohamed Sissoko, Kevin Gameiro and Blaise Matuidi, among others.
Already this close-season, they have added Marco Verratti, Ezequiel Lavezzi, Thiago Silva and Zlatan Ibrahimovic, equipping the club with by far the strongest squad in Ligue 1.
After sacking former player Antoine Kombouare in favour of Carlo Ancelotti mid-way through the 2011-12 campaign, PSG were surprisingly beaten to the league title by unheralded Montpellier.
The fourth different champions in the last four seasons, Montpellier finished top of the pile on a modest budget, as did Bordeaux in 2008-09 and double winners Lille in 2010-11.
Barring a miracle, that run of unpredictable, competitive outcomes is set to end, with PSG's standing as the dominant force in French football seemingly assured.
PSG'S TOTAL SPENDING UNDER QIA

| | | |
| --- | --- | --- |
| DATE | PLAYER (POSITION) | TRANSFER FEE |
| 12 Jun 2011 | Kevin Gameiro (Forward) | €11m |
| 25 Jul 2011 | Milan Bisevac (Defender) | €3.2m |
| 25 Jul 2011 | Blaise Matuidi (Midfielder) | €7.5m |
| 25 Jul 2011 | Jeremy Menez (Winger) | €8m |
| 28 Jul 2011 | Salvatore Sirigu (Goalkeeper) | €3.9m |
| 28 Jul 2011 | Mohamed Sissoko (Midfielder) | €7m |
| 6 Aug 2011 | Javier Pastore (Midfielder) | €42m |
| 27 Aug 2011 | Diego Lugano (Defender) | €3m |
| 12 Jan 2012 | Maxwell (Defender) | €7m |
| 27 Jan 2012 | Alex (Defender) | €5m |
| 31 Jan 2012 | Thiago Motta (Defender) | €10m |
| 2 Jul 2012 | Ezequiel Lavezzi (Winger) | €30m |
| 14 Jul 2012 | Thiago Silva (Defender) | €42m |
| 18 Jul 2012 | Zlatan Ibrahimovic (Forward) | €23m |
| 18 Jul 2012 | Marco Verratti (Midfielder) | €10m |
| | TOTAL | €212.6m |
Such a prospect must surely be anathema to the French Football Federation, and the French UEFA president Michel Platini.
A superstar of the game as a player with Juventus and France in the 1980s, Platini was heralded as the antidote to world football's self-interested, unscrupulous administrators upon his election in 2007.
A major plank of Platini's successful candidature was a promise to reduce the financial largesse prevalent in Europe's major leagues, by fighting to control wage bills and limit transfer expenditure.
Singling out the English Premier League, Serie A and La Liga as the biggest culprits, Platini held up Ligue 1 as a shining example of the benefits of fiscal prudence.
Overseen by the Direction Nationale du Controle de Gestion [DNCG], the accounts of Ligue 1 clubs are closely audited to ensure wages, transfer fees and other costs remain sustainable relative to turnover.
With a set of sanctions in place to punish non-compliance, Ligue 1 produced financial success stories such as Lyon and Lille, who regularly posted net profits thanks to shrewd transfer dealings and realistic wages.
Seeking to make good on his election promises, Platini unveiled UEFA's financial fair play [FFP] policy, essentially an attempt to apply the same controls present in Ligue 1 to the rest of European football.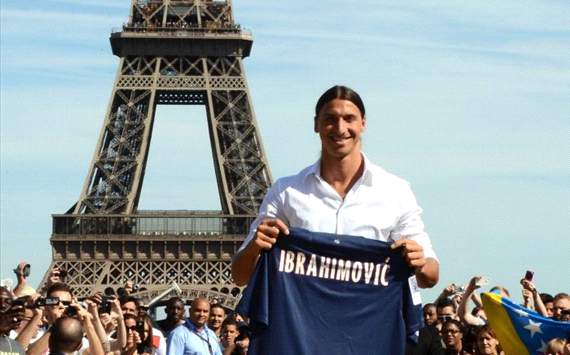 Ibrahimovic's move to PSG epitomises their new-found financial clout under QIA.
And while the continent's most influential clubs have publicly endorsed the concept, FFP has been diluted at nearly every stage of its stuttering development.
Fans of clubs such as Manchester United and Liverpool, who watched American venture capitalists saddle their team with unprecedented levels of debt, had hoped FFP would strike a blow at leveraged buyouts.
But with stock market rules shielding the process of leveraged buyouts under European Union law, the issue was dropped from the FFP agenda.
Instead, Platini and UEFA focused on attempting to limit club expenditure to sustainable amounts based on their turnover.
Specifically addressing the phenomenon of super-wealthy owners regularly writing off huge losses on wages and transfers, Platini said: "If you buy a house, you have a debt but that doesn't mean someone is going to stop you from working.
"If you depend only on a rich benefactor however, then the financial model is too volatile."
The sums of money involved in PSG's accelerated ascent to the top table of European football are surely a textbook case of the "financial doping" FFP was supposed to stamp out.
PSG reportedly spent £23m purchasing Ibrahimovic from AC Milan, and will pay the Sweden international an eye-watering £1m per month, with QIA picking up the player's tax bill.
And since newly elected French President Francois Hollande has proposed a 75 percent tax on elite earners, the actual cost of Ibrahimovic's salary to PSG and their Qatari owners could be four times as much as his own take-home.
For QIA, backed by the almost limitless petrodollars of Qatar's ruling family, the costs involved are a necessary expense, and part of a wider strategy to transform PSG into a marketable asset.
QIA also control Arabic broadcaster Al Jazeera, which successfully bid for the foreign rights to screen Ligue 1 matches.
And Al Jazeera's new BeInSport subscriber channel has also outbid French network Canal+ for the rights to show the majority of Ligue 1 matches in France.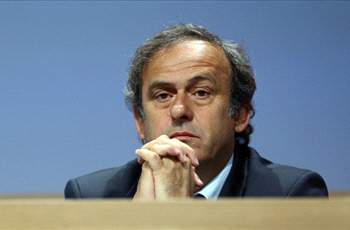 "If you depend only on a rich benefactor... then the financial model is too volatile"
- Platini on wealthy club owners.

If PSG can become regulars in the latter stages of the Champions League, with a glamorous starting XI capturing the attention of satellite and cable subscribers in France and elsewhere - not to mention advertisers - QIA will surely deem their investment worthwhile.
But where does such a situation leave Platini and his flagship policy, FFP?
Of the sanctions proposed to deal with clubs unable to rein in their costs, transfer embargoes have already fallen by the wayside, with UEFA lawyers deeming the concept to be legally unviable.
And the European Club Association has previously succeeded in pushing back the timescale for FFP to be fully implemented, from 2012 out to 2015.
Among other concessions made to potential offenders such as Man City, Chelsea and Inter Milan is that clubs still in the red but which show themselves to be making progress toward balancing their books will not be excluded from European competition.
After all, what would UEFA's biggest cash cow - the Champions League - be worth if the continent's biggest clubs were not involved?
Supporters, national football associations, the media and those few clubs already operating on a sound basis wait with guarded interest to see if Platini's grand vision of a sustainable future in European can be realised.
But with PSG seemingly hell bent on spending their way into the elite, the biggest battle looms on the UEFA president's doorstep.
| | |
| --- | --- |
| 100% first deposit bonus up to $200 | |
Inside Goal.Com
/* empty because this one does not have controls */?>
Goal.com English - Australia
Goal.Com Editions
Copyright © 2013 Goal.com All rights reserved. The information contained in Goal.com may not be published, broadcast, rewritten, or redistributed without the prior written authority of Goal.com