OPINION
By Paddy Higgs | Chief editor
The bang of the buck v international ambition; it was to what Matthew Spiranovic's move to Qatari Stars League club Al Arabi was widely boiled down.
Long vaunted as the natural successor to captain Lucas Neill in the heart of Australia's defence, Spiranovic's career at both club and international level has stuttered rather than shone after a series of injuries and ill-fated moves.
He seemed destined to return to Europe - where he spent the best part of five years with Nurnburg in Germany - after his opportunities with Urawa Reds dried up in the 2012 J-League season.
Instead, as revealed on Wednesday, he secured a contract to west Asia with Qatar - a move that has been widely viewed as underwhelming and counter-productive to a player seeking to solidify his spot in the Socceroos squad.
The howls of derision might have been even louder had it had been publicly known that - as Goal.com understands - Spiranovic had all-but agreed terms with English Championship club Crystal Palace only to have his head turned late by a much more lucrative offer from Al Arabi.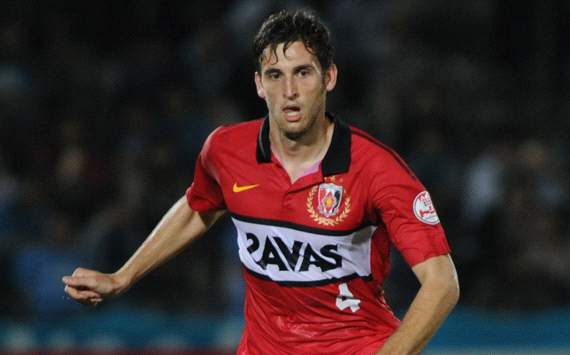 Spiranovic in his only appearance for Urawa in 2012, in the J-League Cup.
So, money aside, should Spiranovic have set his sights higher than the Qatari League? Yes.
Would a move to a club like Crystal Palace - where international team-mate Mile Jedinak has flourished - been better for both his personal development and Socceroos career? Almost certainly.
But it is easy for fans and journalists to criticise a perceived lack of ambition in a player who has perhaps put financial gain at the expense of career development.
Those critics must remind themselves, however, that football to Spiranovic is no game, but a career.
Many of those critics might have themselves changed jobs at some stage of their career for monetary reasons. And with Spiranovic's patchy record of injuries [including surgery on an ankle injury and several serious hamstring complaints], signing a lucrative deal to potential set himself up for several years is understandable.
Both Neill and Mark Bresciano have both benefited from the decreased demands on their workloads from playing in west Asia after injuries began to catch up with them.
While Spiranovic has several years on his veteran Socceroos team-mates, the effect could be similarly beneficial.
The first-team football he is likely to get at Al Arabi is just what Spiranovic needs, for both his confidence and his international career.
Besides, it hardly means Spiranovic's career is on the wane. While many of the bigger names to play in the area have arrived for one last payday, the likes of Mauro Zarate, John Utaka and Boubacar Sanogo have all gone on to make European moves after a season or two in west Asia at a young age.
It has long been expected that Spiranovic's talents will be seen on a stage greater than the likes of the Qatari Stars League, and it is this fact that perhaps sparked the widespread criticism on social media of his move to Al Arabi.
Fan disappointment can perhaps be understood, but jumping to condemn Spiranovic and his motives - and simplifying it down to an argument between love and money - is wide of the mark.