Slaven Bilic's departure - after his side's Euro 2012 group-stage exit - signals a new era in Croatian football, but Ante Jukic wonders whether the game is in the right hands
OPINION
By Ante Jukic
A chapter in the Croatian national team's history was concluded on Monday, with Slaven Bilic and his brains trust in Aljosa Asanovic and Nikola Jurcevic following Robert Prosinecki out the door.
The Vatreni's 1-0 loss to Spain in Gdansk in their final Group C match officially marked the end of Bilic's time as national team coach, leaving the reins to former team-mate Igor Stimac.
Croatia's exit from Euro 2012 evidently marks the beginning of a new era, but reservations remain as to whether it will be one of prosperity or plunder.
Stimac's last managerial role saw him unable to save NK Zagreb from relegation on the last day of the 2009-10 HNL season, after starting bottom of the ladder and finishing in the drop zone on count back, also leading them in their run to the Croatian Cup final that year.
Since then, Stimac has provided thoughtful insight as a pundit for Croatia's state television station HRT, most recently at Euro 2012.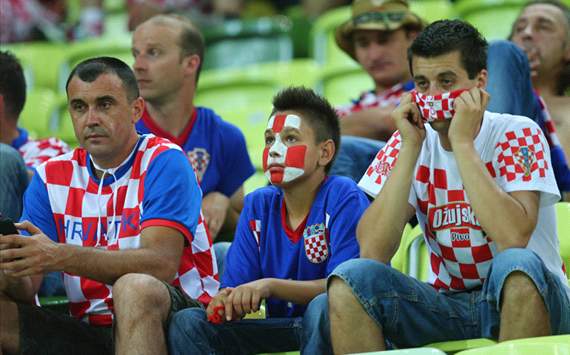 What will the new regime - both on the touchline and in the board room - mean for Croatia's national team and its fans?
Pulling no punches in his initial assessment of their qualification group for the 2014 World Cup, the 45-year-old was confident in his prospects as manager of the Vatreni.
"Going by quality, I would say that Belgium is our toughest opponent, but in our matches with Serbia lie an extraordinary battle," he said in Croatian daily Jutarnji List.
"It's a hard group, but united we can make it to Brazil where I believe, we can lift the trophy."
His knowledge of the game carries weight in Croatian circles, but his appointment calls into question the motives of not only Stimac, but those within the Croatian Football Federation [HNS].
His selection, widely reported in Croatian news services as a formality since Bilic's appointment as Lokomotiv Moscow coach in May, rather suspiciously tied in with the continued power struggle at HNS headquarters at 14 Rusanova in Zagreb, which resulted in president Vlatko Markovic's imminent departure.
Markovic claimed he was leaving on his own terms in mid-May, installing Davor Suker as his successor when he abdicates his position on July 15.
But the influential figure of Dinamo Zagreb executive vice-president and HNS member Zdravko Mamic looms large.
"I don't feel any pressure. I wish to be without any HNS-related obligations after the Euros, at which we will achieve great things," Markovic revealed to Novi List on May 15.
Both decisions had been coming for some time, but controversy lies with that of Markovic, with reports that he has been pushed out by his own people within the federation.
The omnipresent Mamic - the subject of continued allegations of match-fixing and conflicts of interest through player agency - gave his official support to Suker taking over the presidency a mere fortnight before Markovic made his decision.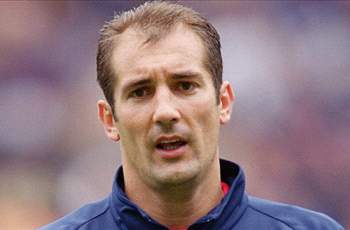 "It's a hard group, but united we can make it to Brazil where I believe, we can lift the trophy."
- Stimac on his team's 2014 World Cup ambitions
Notably, Mamic was publicly backed by fellow Dinamo board member and new HNS executive director Damir Vrbanovic.
The decision to appoint Stimac proves to be quite the backflip after a long-standing feud between the new Croatia manager and Mamic.
Markovic had previously found an ally in Mamic, who had publicly defended his position in April 2011, when Stimac attempted a coup to claim the HNS presidency.
But Mamic had evidently decided it was time for Markovic to go, with his public calls for the president to quit strengthened when Vrbanovic won his new role at 14 Rusanova.
As a consequence, Mamic, Vrbanovic and Suker looked to former foe Stimac to coach the Vatreni after Euro 2012, reportedly in an attempt to appease him.
Muddying the waters even further is an apparent conflict of interest for Stimac - as alluded to in the Jutarnji List and Sportske Novosti by Croatian sports minister Zeljko Jovanovic - over his commitments as player agent to Croatia captain Darijo Srna and goalkeeper Danijel Subasic.
Time will tell whether the Vatreni can overcome their Euro 2012 exit and get through a tough 2014 World Cup qualification group.
The ongoing soap opera that is Croatian football, however, looks set to roll on.