In Goal.com's latest Euro 2012 exclusive, former Socceroo Paul Okon believes Italy can prove the doubters wrong to excell at the tournament in Poland and the Ukraine
EXCLUSIVE
By Adrian Houghton
Italian football is in embroiled in yet another match-fixing scandal. On the eve of Euro 2012, the unrest and turmoil could not have come at worst time for Italy.
Calls from Italian Prime Minister Mario Monti to suspend football for two to three years have overshadowed the preparations of Cesare Prandelli's side for the tournament.
With the omission of defender Domenico Criscito from the squad for alleged involvement in the Scommessopoli scandal and long-serving goalkeeper Gianluigi Buffon under investigation, Italy have plenty to distract them.
But former Socceroo Paul Okon is confident Prandelli can keep his players focused on the task at hand.
"He can restore and maintain what Italy are trying to do and that is win the Euros," said Okon, who had five seasons in Italy as a player with the likes of Fiorentina and Lazio.
He believes, if history is anything to go by, Italy have every chance of excelling at the 2012 tournament.
Similar issues arose for Italy prior to the European Championships in 1982 and the 2006 World Cup, but they defied the odds to win both competitions.
Prandelli has said he would have no problem with the authorities withdrawing Italy from the tournament, but Okon feels the Italian coach will be motivated even more by the scandal.
"Of course he'd like it to be completely different right now but he wants to be there in this moment and I think it will spur him on to achieve great things," Okon said.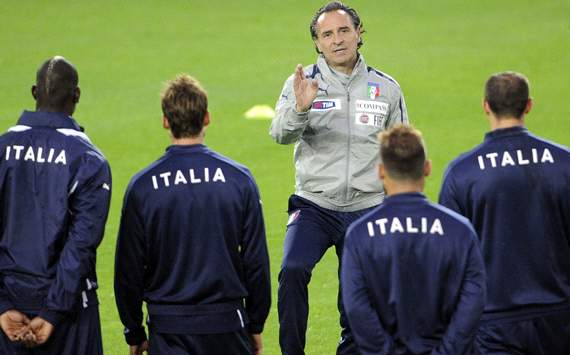 Okon believes Prandelli has the composure to guide Italy through the turmoil.

Okon praised the coach and his enthusiastic approach. He is adamant the 54-year-old can bring out the best in his under-fire team.
"One of the things he didn't like was not working on a daily basis, he saw himself more as a club coach," Okon said of former Roma and Fiorentina manager Prandelli.
"He's been really looking forward to this tournament."
Alongside 2012 World Cup winners Spain, Croatia and the Republic of Ireland in Group C, Italy have difficult opposition.
Given the spectre of Scommessopoli and poor warm-up form, it will be a tricky proposition to gain a top two-spot.
Okon accepts the Azzurri have it tough, but is in no doubt they can advance to the quarter-finals.
"It is a very tough group, with very good teams," he said.
"There is one thing you can say about Italian teams - you never look at what they're doing in the lead up. If any team knows how to get a result in any given game, it's the Italians."


"If any team knows how to get a result in any given game, it's the Italians."



- Paul Okon

Italy's squad is a mixture of exciting youngsters and experienced old-stagers. Okon expects two of the team's veterans to have a big say in their country's fortunes.
"For me, Buffon is a leader and his absence from the 2010 World Cup hurt them dearly. Along with [Juventus midfielder Andrea] Pirlo, who I still believe is word-class, they hold the key to Italy's chances," he said.
Manchester City striker Mario Balotelli has received his fair share of media attention for reasons right and wrong.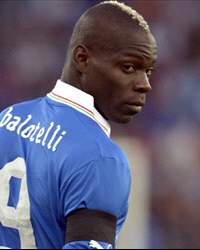 The enigmatic character has publicly declared to keep his temper in check during the Euros.
But Prandelli must remain cautious with his prodigious but erratic talent and limit him to a substitute's role, opting for more experienced heads in attack, according to the former Socceroo.
"He's one of those all-or-nothing type players. [He] can win a game by himself or he's a disaster and mentally fragile," Okon said.
"Given what we know about him, I think it would pose a real risk having him in the first team. He should be used primarily as a bench player and [Antonio] Cassano and [Antonio] Di Natale should start."
As for the biggest contenders of the tournament, Okon sees Spain and the Netherlands as the two favourites.
"Spain will be missing their goalscorer [David] Villa but still have more than enough to win, and also off the back of Van Persie's great season, Holland will give themselves a great opportunity," he said.