In Goal.com's latest Euro 2012 exclusive, former Melbourne Heart assistant Jesper Olsen predicts how Denmark - for who he played 43 times - will fare at the tournament
EXCLUSIVE
By Michael Huguenin
Denmark manager Morten Olsen could be the Scandinavian country's main strength at Euro 2012 as they battle to emerge from the tournament's 'Group of Death'.
Alongside Germany, the Netherlands and Portugal in Group B, Olsen's experience will be crucial if Denmark are to replicate the heroics of their countrymen 20 years ago.
Jesper Olsen, a former Denmark international and Melbourne Heart assistant coach, believes his namesake will be crucial at the continental championships in Poland and Ukraine.
"To have Morten Olsen, who has been through all these things as a professional player and as a coach... is of great value," Olsen told Goal.com.
Jesper Olsen played 43 matches for Denmark between 1980 and 1990, with Morten Olsen the captain of the national team when he made his international debut.
The former was not at all surprised when the latter became a coach.
"[He was] a very elegant player, great reader of the game, organiser and his understanding of the game being... what we called the libero, how he read the game and got us out of defence [was very good]," the 51-year-old said.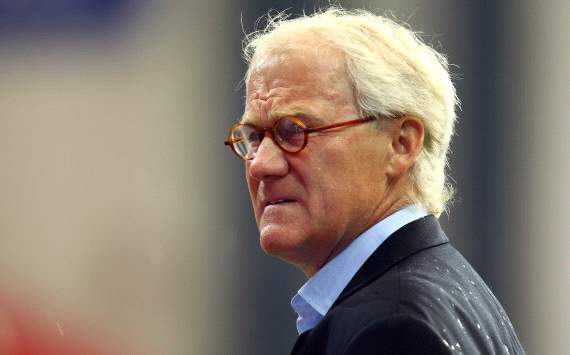 Long-serving manager Morten Olsen is the key to Denmark's hopes at Euro 2012, according to namesake and former international team-mate Jesper Olsen.
Morten Olsen was the first player to play 100 games for his country and has been Denmark's manager since 2000, making him one of the longest-serving managers in international football.
The 62-year-old managed Ajax Amsterdam before his stint with Denmark and that experience means, perhaps unsurprisingly, that he prefers a 4-3-3 formation.
The Ajax connection does not stop there for Denmark.
Rising star Christian Eriksen plays for the Dutch giants and Jesper Olsen, who also had a period with Ajax, believes the 20-year-old attacking midfielder is one to watch at Euro 2012.
"Eriksen from Ajax is an interesting young player," said Olsen, who remains based in Melbourne and holds coaching roles at Brighton Soccer Club and Football Star Academy.
"He's an exciting young player... one of those creative attacking players that Denmark still produces because of grass-root development.
"So he's one certainly to look out for."


"I don't think anyone expects anything from Denmark in this tournament other than hopefully put in some good performances."



- Jesper Olsen

Euro 2012 will mark a significant anniversary for the nation.
Denmark won the 1992 European Championships despite only being told they would play a few weeks prior because Yugoslavia had been disqualified due to the civil war that was ripping through the former communist country at the time.
Jesper Olsen's career had finished by then, with the left-winger having not made an appearance for his country in close to two years. He had finished his playing days at French outfit Caen, after stints of note at Manchester United and Bordeaux since departing Ajax in 1984.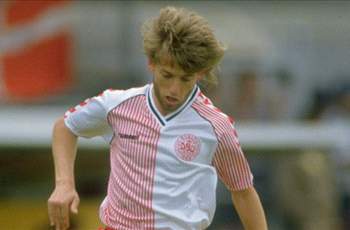 Denmark went closest to emulating the glory of 1992 with a quarter-final finish at Euro 2004.
But having been part of Denmark's squads at Euro 1984 and 1988 and the 1986 World Cup, Olsen [pictured right for his country in 1986] is well-placed to judge that there is even less expectation that Denmark can win this year than there was in 1992.
"I don't think anyone expects anything from Denmark in this tournament other than hopefully put in some good performances and give a good account of themselves," Olsen said, with Denmark beating Australia 2-0 in their final Euro 2012 warm-up match, on Saturday.
Denmark's chances of progressing past the group stage may very well all hinge on their second match against Portugal.
"The only ones we have a good record against is really, I suppose, Portugal, who we've had a few times for the qualifiers for the World Cup and the European Championships," Olsen said.
"So I think that's the one we kinda go into with a 50-50."
In the past four clashes between the two nations, De Rod-Hvide - Danish for 'the Red and Whites' - have won twice and drawn once, including a 2-1 victory in October that clinched automatic qualification for Denmark.
Denmark take on the Netherlands in their opener, on Saturday [Sunday morning Australian time] in Kharkiv, the Ukraine.