Football Federation Victoria (FFV) has confirmed it is investigating a violent incident involving Melbourne Victory fans at an NPL Victoria match.
Early in the second half of the Round 9 fixture between South Melbourne and Victory's youth team at Lakeside Stadium on Sunday, the match was briefly interrupted after visiting fans ran behind the goal at one end to confront South Melbourne's active supporters group.
It is understood a small group of Victory fans had attempted to steal a banner from the home supporters.
When they were caught, their comrades jumped the fence to run across the athletics track at Lakeside Stadium to enter South Melbourne's active supporters area, which sparked a brawl.
Although the game quickly resumed, it took security a while to end the fracas, with the majority of Victory's active supporter group leaving the stadium once it was over.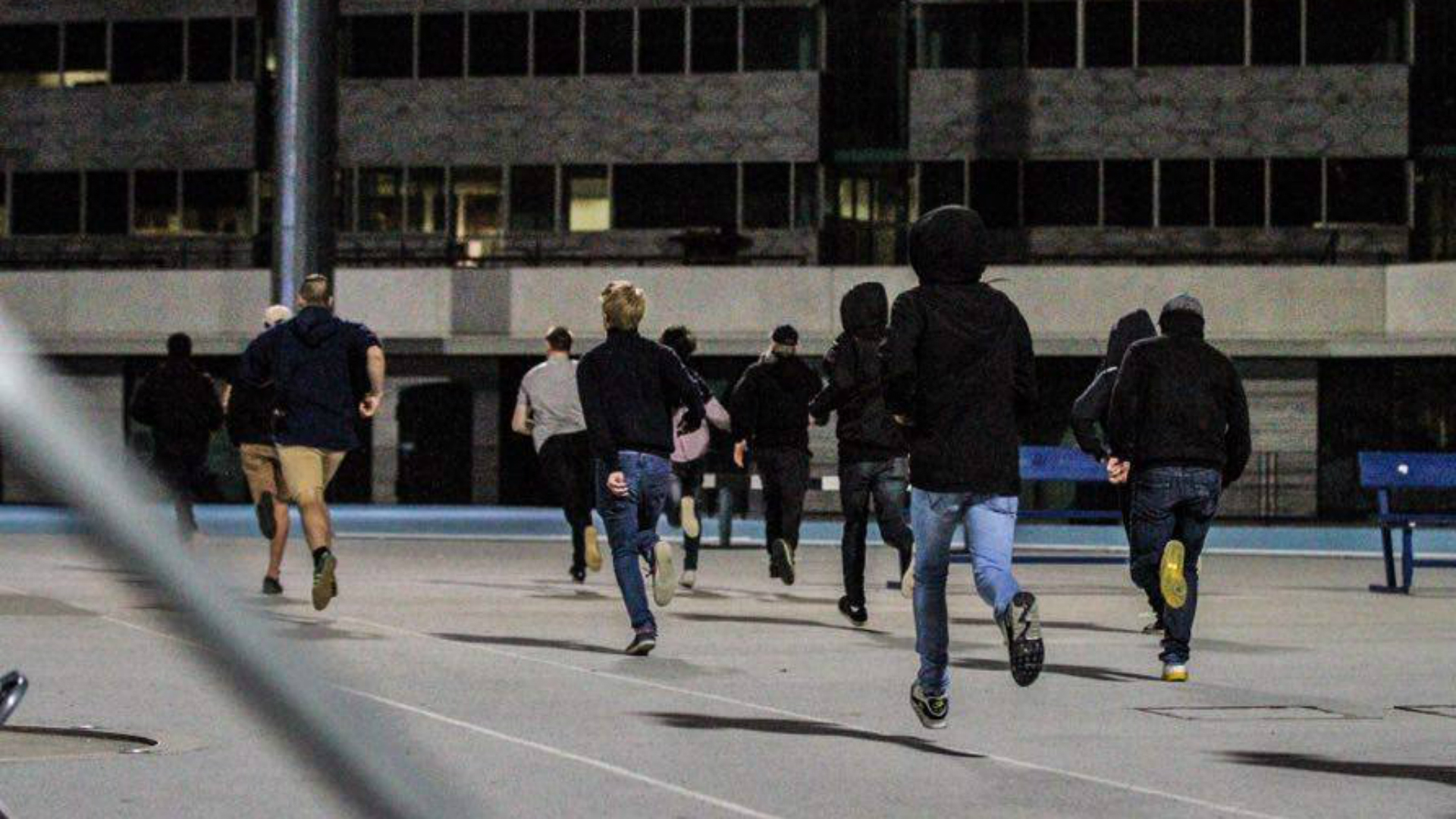 Photo: Dion Fountas Photography

South Melbourne won the match 1-0 to maintain their three-point lead at the top of the NPL Victoria table.
In a statement provided to Goal Australia on Monday, FFV declared it is working with South Melbourne and Victory to investigate the off-field incident.
"Football Federation Victoria is aware of an incident that took place between persons attending a match at Lakeside Stadium on Sunday April 24, 2016," the statement read.
"An investigation is being conducted, with security and both clubs contacted to make submissions to assist with the investigation.
"FFV will not be making any further comment on the matter while its investigation is ongoing."
Victory are understood to be following the situation closely.
It remains unclear how this situation could affect the suspended three-point penalty Victory faces in the A-League following crowd trouble at the Melbourne derby at AAMI Park in February.
Read more: FFA penalise Victory for bad fan behaviour
Flares were ignited inside and outside the stadium, while bottles were thrown at Melbourne City goalkeeper Thomas Sorensen, prompting Football Federation Australia (FFA) to charge Victory with bringing the game into disrepute.
Victory were eventually fined $50,000, while the suspended points penalty was to be triggered if FFA found the club was involved in another "serious incident" until February 13, 2017.