Club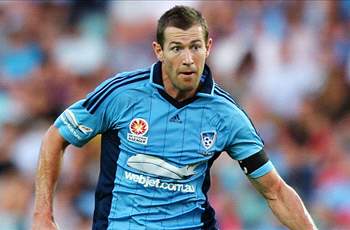 Sydney FC
Last season
Seventh
Players in
Matthew Jurman [Brisbane Roar], Nick Carle [loan return from Baniyas], Marc Warren [Airdrie United], Pedj Bojic [Central Coast Mariners], Corey Gameiro [Fulham], Richard Garcia [Melbourne Heart], Nikola Petkovic [Red Star Belgrade]
Players out
Joel Griffiths [Qingdao Jonoon], Fabio Alves [Philadelphia Union], Lucas Neill [Omiya Ardija], Nathan Sherlock [Sydney United], Adam Griffiths [Selangor], Paul Reid [Rockdale City Suns], Kruno Lovrek [NK Sesvete], Trent McClenahan, Jarrod Kyle [both released]
Coach
Frank Farina
Captain
Alessandro Del Piero [replaces Terry McFlynn, demoted]
Expectations
The best player in the competition. Improvement under their current coach after a disastrous start last season. Impressive recruitment all over the pitch. The Sky Blues' expectations should be sky-high for the 2013-14 A-League season.
Frank Farina has assembled one of the most exciting groups of attacking talent in the A-League, spearheaded by Alessandro Del Piero but with Corey Gameiro and Richard Garcia set to provide significant support. In midfield, Nick Carle has returned and the prospect of him linking with Del Piero will have Sydney FC fans salivating.
Since Sydney won their second A-League championship in the 2009-10 season, they have not gone close to another grand final but in the upcoming campaign, the competition decider in May should be the minimum expected of Farina's men. Apart from Joel Griffiths, Farina has not lost any player he would genuinely miss and with Nikola Petkovic, Pedj Bojic and Marc Warren having arrived, the former Brisbane manager has crucially shored up his defence.
Sydney FC conceded more goals than any other team in the A-League last season but that should not be repeated in 2013-14, especially with Pascal Bosschaart back fit.
What has to go right
Apart from their pre-season tour of Italy, Sydney's form in the lead-up to the 2013-14 campaign has been poor. Del Piero has not played since Sydney returned to Australia and Farina must get his star veteran in sync with recent arrivals quickly, so the Sky Blues can avoid a similar start to the 2012-13 campaign, when they lost six of their first eight matches.
Worst-case scenario
The likes of Bojic and Petkovic fail to improve Farina's back four, which forces the former Socceroos head coach to turn to the unreliable Tiago Calvano. Del Piero's 38-year-old body finally fails him and as the pressure mounts on Farina, Sydney's notoriously fickle fan base deserts Allianz Stadium.
Nightmare Headline
Sydney in shock as ADP calls it quits
We think
Sydney have assembled one of the most impressive looking squads in the A-League. With Del Piero set to turn 39 in November, this may be the last season the Sky Blues will have the former Juventus legend at their disposal. While there are a lot of new players for Farina to bring together, Sydney should challenge for both the premiership and the championship throughout the season.
Prediction
Third [grand final loss]