By

WILLIAM VALLELY


Mark Bosnich has revealed he had long held suspicions his phones were tapped by members of British press during his time in the English Premier League, and believes the A-League must capitalise on its marquee mania to justify the big-money investments.
In an interview with Football Fever Podcast, Bosnich touched on his time as a goalkeeper with both Manchester United and Chelsea, with his stay at the latter ending in a failed drug test in 2002.
Now a pundit for Fox Sports back in Australia, he also outlined his hopes for the A-League after the arrivals of Alessandro Del Piero and Emile Heskey.
Bosnich said the Metropolitan police investigation into News of the World phone hacking scandal in 2011 confirmed the misgivings he harboured during his time as a player.
The now-defunct tabloid published a series of articles revealing the goalkeeper's cocaine habit and details of his personal life.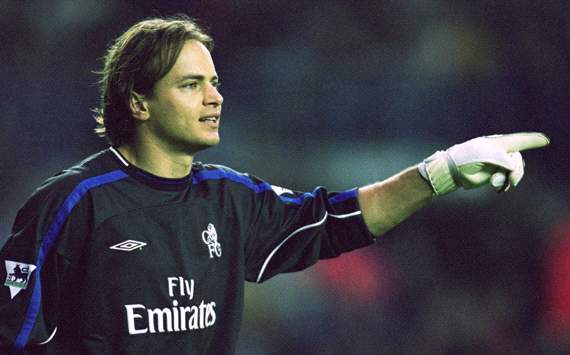 Bosnich's English Premier League career ended after he left Chelsea in 2003.
Bosnich was sacked by Chelsea in January 2003, three months after failing the drug test. While he played four matches for Central Coast Mariners in 2008, his career was effectively over after a five-year hiatus from the game.
"After the phone hacking scandal I was contacted by the police in England to inform me that the situation surrounding what happened with me was in the diary of one of the chaps who was in trouble," Bosnich said.
"It allowed me to have a little bit of closure with it, because I always thought there was some strange circumstance surrounding it."
Bosnich has been impressed with the impact marquee signings Del Piero and Heskey have had on the A-League.
Capped 17 times by his country, Bosnich, 40, believes the key to maintaining support for the A-League is positive contributions from both marquee players.
"The signing of Emile Heskey and Alessandro Del Piero has really captivated the league to different heights in the eyes of the Australian public," he said.
"What's really helped is Emile Heskey has produced on the pitch and so has Alessandro Del Piero, between them they have scored seven goals in the first four games," he said.
He feels the A-League can survive the battle of the codes in Sydney and prosper if the Sky Blues can perform well.
"Sustained interest in Del Piero will depend on his continued good performance, but also on Sydney [FC] winning," he said.