By

DEJAN KALINIC


Nick Montgomery is happy to escape the spotlight rightly owned by Alessandro Del Piero and Emile Heskey.
In the long off-season of any other A-League campaign, the former Sheffield United stalwart would have attracted more attention than he has.
Montgomery, 30, spent the best part of 12 years with the Bramall Lane club before opting to join the Central Coast Mariners.
He enjoyed a season in the English Premier League and helped United to both the 2002-03 FA Cup and League Cup semi-finals, before the eventual winners edged them.
The Blades have since fallen down to League One, but nonetheless remain one of the most famous clubs in England.
But with huge hype surrounding Del Piero and Heskey, 'Monty' has slipped into the country almost unnoticed.
Not that it bothers him.
"To be honest, with Heskey and Del Piero, I've sort of slipped under the radar," Montgomery told Goal.com.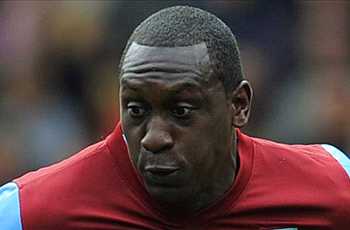 "I've played against the best players in the Premier League and I always look forward to playing against the best players in the world,"
- Montgomery on the prospect of facing Del Piero and Heskey in the A-League

"I've never been a player that needs media attention. I just like to get on with my job and just play games.
"For me, it was kind of refreshing that we landed and apart from a few media things and television, everything's been quite quiet and low down.
"Whereas, as you know, in England, every star signing, sometimes there's a lot of media and stuff going on.
"But it's been such a relaxed atmosphere here and it's allowed me to settle in and just concentrate on training with the lads and getting ready for the start of the season."
Heskey was part of the Liverpool team that denied Montgomery's side a place at Millennium Stadium in 2003, needing extra-time at Anfield to complete a 3-2 aggregate win.
Montgomery is looking forward to taking on Juventus great Del Piero and expects the A-League to be challenging after coming off the bench in the Mariners' pre-season win over the Brisbane Roar on Sunday.
"I've played against the best players in the Premier League and I always look forward to playing against the best players in the world," he said.
"It'll be fantastic to come up against him [Del Piero].
"From what I've seen already, it's a tough league, it's very physical so I'm sure they'll find it a new challenge."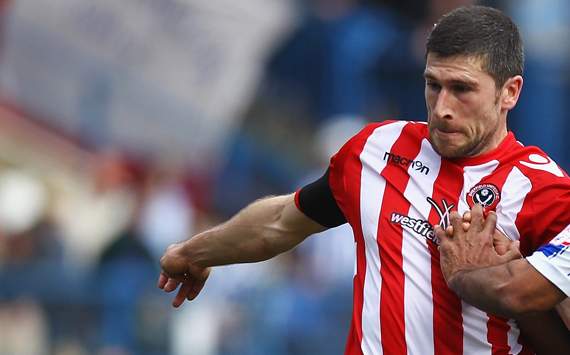 Montgomery is happy to slip into Australia among all the hype over some higher-profile arrivals
A no-nonsense midfielder, Montgomery made over 350 appearances for Sheffield United before choosing to leave as the League One club looked to reduce its wage bill.
And he has an astonishing feat to his name - he has never been sent off.
"To be honest, I've been pretty lucky. It's something I'm pretty proud of and touchwood it can continue," Montgomery said.
"I think everybody's sort of shocked when they've seen the way I play how I've never received a red card.
"For me, when I'm on a yellow card, I've always known you have to be careful because I never want to let the team down."
Montgomery, who represented Scotland at Under-21 level, spent time on loan at Millwall last season.
A calf injury forced his stay to be short-lived and he returned before Sheffield United lost the League One playoff final to Huddersfield Town after a marathon penalty shoot-out.
Despite offers from elsewhere, Montgomery said a move to Australia was the best option for himself and his family.
"I had offers in the UK and the chance of going to the MLS in America," he said.
"But as soon as the offer came from the Mariners, it was something I spoke to my wife about and we agreed it was the best choice for us as a family, for me as a career move and I never really looked back after that."