Having had his stay in Austria come to an end somewhat prematurely, the 26-year-old attacking midfielder now wants his long-awaited chance in the A-League
It was the sort of thing Richard Cardozo would have dreamed about as a kid.
With LASK Linz needing two wins from their final two matches of the 2011-12 campaign to clinch promotion to the Austrian Bundesliga, the 26-year-old knew exactly what was at stake when he stood over a free-kick with 28 minutes gone in his side's home match against Grodig on May 11.
He still smiles when he recalls converting that free-kick, sending the home fans at Linzer Stadium into delirium and seeing 'Cardozo' flash up in lights on the scoreboard.
But the Sydney-born attacking midfielder needs no reminding what a "rollercoaster" life in the game - particularly - abroad can be. A late Grodig equalizer cancelled out Cardozo's efforts and forced a 1-1 finish, and two days later rumours had surfaced Linz were in bigger trouble off the pitch.
The rumours proved true soon after, when the club's financial woes led to its relegation to the third tier of Austrian football.
Cardozo took the club's offer to tear up his deal - with two seasons still remaining - and returned in June to Victorian Premier League club Hume City, where he had won the media player of the season in 2011.
Cardozo's qualities have helped him carve out a notable club career, beginning as a 17-year-old for Sydney Olympic and featuring stints in Switzerland and New Zealand along with his time in Austria.
It is the virtue of patience, however, that keeps him focused as he bids to add the one stamp missing from his footballing passport - that of the A-League.
Cardozo - like elder brother Pablo and the likes of Joe Spiteri and Michael Curcija - found himself somewhat lost in the chasm between the demise of the NSL and the A-League's inaugural 2005-06 season.
He has come close several times, trialing for six weeks at the Newcastle Jets before the 2011-12 A-League campaign under Branko Culina before departing amid the tumult surrounding the coach's sacking on the eve of the season.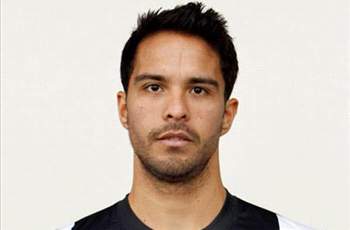 "I've always got confidence in myself that, given the opportunity, I can repay the faith that's put in me."
- Cardozo on his search for an A-League contract

An ankle injury set him back upon his return from Austria, but Cardozo draws on that patience as he - like childhood friend Jason Trifiro had to before his signing for Western Sydney on August 2 - waits his turn for an A-League chance.
"It's just getting that last little push over the line that has been the thing," he told Goal.com.
"Sometimes it's been bad luck, sometimes it's been bad timing, sometimes just different ideas that the coaches have."
Many a boot has been laced since Cardozo's NSL debut for Olympic in 2003. He is quick to point out he is a much-changed from the plucky youngster whose crafty ability with the ball at his feet went hand-in-hand with his once bleached-blonde hair.
While the former Australia Under-17 representative has lost none of that trickery and eye for a pass or spectacular goal, he added another string to his bow when played in a more withdrawn role at Linz.
After signing in January, Cardozo scored two goals and contributed three assists in his eight league matches for the club, and he hopes that versatility can convince A-League coaches of his worth.
"I think I'm still at a decent age and a decent level physically… so I obviously want to play at the highest league possible," said Cardozo, who - while admitting he had fielded interest - said rumours he had signed for a club in India were wide of the mark.
"The main focus of mine is to get myself an opportunity with the A-League.
"If it doesn't work out here, [Europe] would be my first choice again, but I'm obviously going to be open to anything. I'm never going to say no without listening to what's on offer.
"I'm the type of person that will never give up. I've always got confidence in myself that, given the opportunity, I can repay the faith that's put in me. I did that in Austria, and I'm sure I can do that again.
"It's very hard to keep saying it, but I've just got to work hard and be patient."