LA REGISTA
By Vince Rugari
Jerrad Tyson, you've outdone yourself
Miron Bleiberg might have stood down from his post as Gold Coast United gaffer a few weeks ago, but his presence lives on at the club - and in the most unlikely of ways. Remember the "Lizard System"? It was his way of explaining how the team's formation often changed to suit whatever opposition they came up against - like a chameleon. Well, United's No.1 goalkeeper Jerrad Tyson paid tribute to that - or rather, a fan did, when their lizard exoskeleton-inspired design won a contest to design the young gun's next hairstyle. The 22-year-old unleashed the beast atop his head against Perth Glory, and his long line of self-styled cuts has perhaps had a Samson and Delilah-type influence on his form. Tyson has been rock solid in the goalmouth for United ever since he became his own barber, but the promotion that helped the club connect with their diehards by allowing them a say inside the hairdresser's studio deserves plenty of credit.
The Russians are coming
The most drawn-out courtship in football since Cesc Fabregas and Barcelona looks like it's finally going to come to an end. According to newspaper reports, a consortium of Russian businessmen with links to CSKA Moscow are mustering up the courage to do something about their long-term crush on the Central Coast Mariners. Our new comrades have been wined and dined by the FFA but never felt sure enough to make a move, until now. So priority No.1 for the new Mariners owners, once they complete their takeover, must be to give Graham Arnold one good reason why they should not break up. Arnold is currently being wooed by Sydney FC, and unless the Russians can convince him - with a new offer - not to walk out the door like he's been teasing about doing, there's every chance their cute little fling might come to a premature end. Meanwhile, Melbourne Victory have denied that they've given their relationship with rebound boyfriend Jim Magilton a "label", but it seems like they're making plans together like couples do. What role teen werewolf heartthrob Kevin Muscat plays in this love triangle remains to be seen.
One-time villain Holman becomes a different kind of Villan
Imagine if reborn forward Brett Holman opened up a humble pie restaurant. He'd still be taking orders. The AZ and Socceroos star was essentially written off as a player three years ago. But, like Sam Cooke said, "Change gon' come, nephew" - and it has. Once a national scapegoat, Holman is on the precipice of national treasure status if he can carry his Eredivisie form into the English Premier League, which is the staple of most Australian fans' club football diet. That, plus humble pie direct from Holman. It's a brave move, particularly given the amount of attacking riches in Aston Villa's squad, but his international form and his performances for AZ both in the Netherlands and in the Champions League suggests he can take his game a whole 'nother level.
Quote of the week
Take your pick from Clive Palmer's press conference last week, which saw him launch Football Australia's magical mystery tour, inspired by Festivus' "Airing of Grievances". His scattergun approach is still going strong - Syria got another run, as did John F. Kennedy, but our quote of the week was another trademark piece of CP1 hypocrisy.
"Football Australia is not part of the FFA. There is no fear of sanctions here," he mused over the lectern. "Nobody will be criticized for having freedom of speech."
Except Miron Bleiberg (who was sacked for calling Mitch Cooper's captaincy ceremonial), the Gold Coast Bulletin (who are being sued by Palmer for $10 million) and Frank Lowy (who apparently belongs in an institution).
PLAYER OF THE WEEK

BESART BERISHA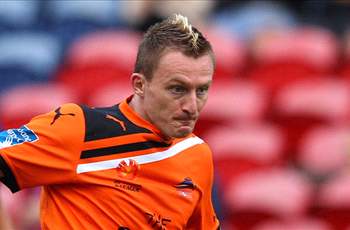 Player of the week
Besart Berisha. Fair to say the Albanian has stolen the crown of the A-League's most prolific marksman straight off Shane Smeltz's head. He's at 19 goals for the season now and needs just one more to break the Kiwi's season record. Given the Roar have Gold Coast United on the last day of the season, and that Berisha lives for the big occasions, it'll happen. Coach Ange Postecoglou reckons he's been the best player in the league this term. He can't be far off.
Youngster of the week
How could we go past James Brown? The Gold Coast United utility returned to his side off the bench against Perth after spending nearly a third of the season out injured, and it was as if he'd never left. The 22-year-old's 20-minute cameo yielded two late goals - the second a brilliant free kick that would have had Newcastle fans licking their lips - and perhaps, privately, a tear or two. The Gold Coast product is joining the Jets next year, with Brown a casualty of the uncertainty that pervades life on the tourist strip at the minute. His farewell will be greeted with sadness by United fans, but Gary van Egmond, you've picked up a superstar in the making.