ANALYSIS
By Ben Somerford

Results
Adelaide United 0-2 Perth Glory, Brisbane Roar 1-1 Melbourne Heart, Melbourne Victory 1-3 Newcastle Jets, Central Coast 1-1 Sydney FC, Wellington Phoenix 2-0 Gold Coast United

Saturday's 3-1 win for Newcastle Jets over Melbourne Victory all but confirmed the two-time champions' failure in the 2011-12 campaign, leaving them eight points outside the top six with three games to play. It has been a dismal season for Victory, who now need to assess their options in the long off-season. Meanwhile, Brisbane failed to close in on leaders Central Coast with both sides drawing 1-1 in their respective games, while third- and fourth-placed Wellington and Perth both won 2-0.

Clint Bolton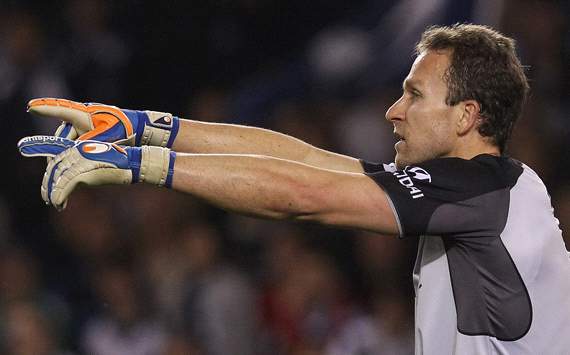 Melbourne Heart
The veteran goalkeeper made a superb stoppage-time save to deny Sayed Mohamed Adnan's penalty and earn Heart a 1-1 draw against champions Brisbane. Bolton has an excellent record in recent weeks with spotkicks and his ability to get into Adnan's head ultimately proved decisive. He also made some sharp saves as Heart claimed a point, which strengthens their top six hopes.
"The Heart were desperate tonight; I reckon every game across the weekend will be a desperate game because there's clubs fighting for position."
-Brisbane boss Ange Postecoglou after his side missed the chance to go top following a 1-1 draw with Melbourne Heart


"Who knows?"
-Melbourne Victory coach Jim Magilton on defender Matthew Kemp's future at the club, after he stormed down the race after being subbed off before half-time in the 3-1 loss to Newcastle Jets
"There is no doubt that the football and business community of west Sydney deserve a football team of their own. It's the birthplace of football in Australia. It's a logical place to have a football franchise... To rush there or get it wrong would be equally bad. We need to sit back and talk to the other key decision-makers in the FFA to analyse the landscape."
-A-League chief Lyall Gorman on the future of the competition following Gold Coast's licence being revoked, with talk a newly-created West Sydney franchise could replace them next season
91
- Minute when Troy Hearfield equalised for Central Coast in the 1-1 draw with Sydney FC
19
- Age of Newcastle's two-goal hero against Victory, Jacob Pepper
13
- Number of games Gold Coast have gone without a win
8
- Number of red cards Victory have received this season
12,457
- The crowd in attendance at Victory's poor loss to the Jets at AAMI Park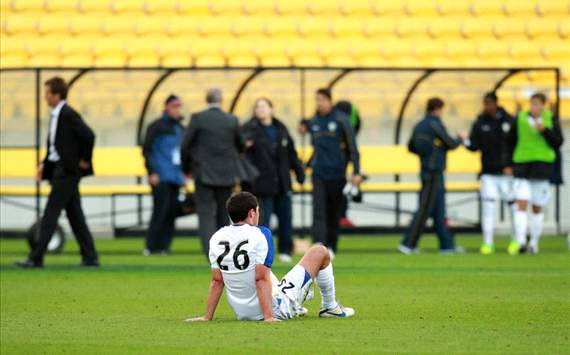 GCU player pain | Forgotten in all this; Gold Coast's players' futures are uncertain

For all the latest news and features on Asian football, follow goal_asia on Twitter
You can watch the Australian top flight LIVE on A-LeagueTV, including fixtures from the upcoming round next weekend