Former Australia international Scott Chipperfield has backed Matt McKay to grow into his role at left-back and believes coach Holger Osieck has few other options.
The position has been a problematic one for the German, who has opted to use the midfielder in defence ahead of the likes of Michael Zullo, Jason Davidson and Millwall's Shane Lowry.
McKay, 30, has performed admirably in the role, though has occasionally looked uncomfortable.
Osieck has admitted the Changchun Yatai midfielder would be better suited playing further up the park, but believes he remains Australia's best option at left-back.
Former Basel favourite Chipperfield was a mainstay in the position for the Socceroos and said McKay needed time to develop.
"He's doing a good job at the moment. I think he's a better player playing more forward but he's doing a job there," he told Goal.com.
"I think in time he'll keep improving. It's not an easy position to get used to playing after you've been playing midfield.
"I was the same as he was, I was an attacking midfielder and had to come back and play left-back. It takes time. If he's there for a while I'm sure he'll get used to it and get better at that position."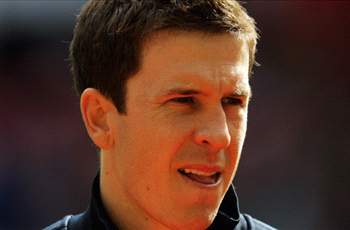 McKay [pictured right] is again likely to start at left-back when Australia face Iraq in a World Cup qualifier in Sydney on Tuesday, with a win securing their place at Brazil 2014.
Chipperfield, 37, said McKay would improve with experience, with the former Brisbane Roar captain needing to learn when to make forward runs.
"Sometimes he just looks a little bit lost. He doesn't know whether to go or stay," Chipperfield said.
"That comes with experience in that position. It's not an easy position to play."
Chipperfield is "confident" the Socceroos will beat Iraq and praised Australia's performance in their 1-1 draw against Japan.
Still based in Switzerland, Chipperfield was flying to Australia and missed the Jordan clash as he prepares to play for Tarrawanna in the Illawarra Mercury Premier League.
Chipperfield said he was surprised by the criticism of the veteran Socceroos leading into the three crucial World Cup qualifiers.
"Everyone expects us to qualify easily for the World Cup and it wasn't so easy. It's never easy playing away from home. I was confident we could win our home games, but it's never easy," he said.
"They copped a bit of stick but they've answered their critics with a good performance against Japan and [against Jordan]. They just need to finish it off now next week."