ANALYSIS
By Enis Koylu
As the football season enters the home straight, the wheat and the chaff are well and truly separated. Some teams will prosper and make history, while others will fall by the wayside, made to rue their missed chances. And, with the end of 2012-13 in sight, several teams around Europe stand on the brink of success.
With Celtic facing an uphill task to overturn a 3-0 defeat to Juventus in the first-leg of their last-16 Champions League clash and Barcelona knocked out of the Copa del Rey,
Goal.com
takes a look at those sides most likely to complete a league, domestic cup and Champions League treble this term.
Bayern Munich's pursuit of the treble has been a long one, but they have as good a chance as ever this term. After shaking off their disappointment in three competitions last season, they have been nothing short of unstoppable this time out, taking the Bundesliga by storm.
Going into Wednesday's clash with BVB, they hold a 17-point lead at the top of the league, and will be strong favourites for the Pokal if they can overcome the reigning German champions, with the likes of Mainz and Stuttgart their strongest competitors for the tournament.
Things have been progressing well in Europe, too. After claiming a 3-1 last-16 first-leg win over Arsenal at the Emirates, they can be almost assured of a place in the quarter-finals, and having overcome Real Madrid over two legs last season, will be confident of beating anyone in Europe.
With the likes of Thomas Muller and Franck Ribery in the form of their careers, anything is possible.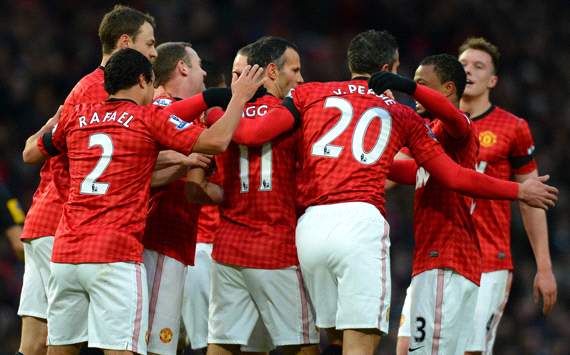 Another club to have put a disappointing 2011-12 behind them, Manchester United, complete with the marquee signing of Robin van Persie from Arsenal, have enjoyed a fine campaign to date.
With the Dutchman in their ranks, the Red Devils have all but knocked Manchester City off their Premier League perch, and are clear favourites to claim the FA Cup for the first time since 2002, and on the continent, they have been no less impressive.
Sir Alex Ferguson's side seem to have learned their lesson from their early Champions League exit last season, qualifying from their group with two games to spare, and they will fancy their chances of reaching the last eight of the competition, having claimed a 1-1 draw (complete with an away goal) at the Bernabeu.
Question marks remain over the consistency of the defence, which has shipped needless goals throughout the campaign, but their sheer knack of winning could see them through, as it has countless times before.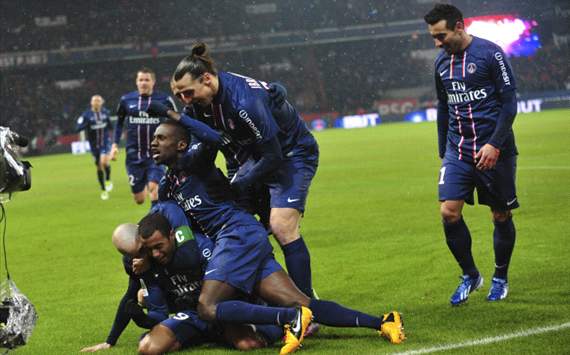 Les Parisiens'
pursuit of glory has seen them spend a fortune on the likes of Zlatan Ibrahimovic, Javier Pastore, Lucas Moura and Thiago Silva, and finally their plan for success looks to be coming to fruition.
Rumours persist over the future of coach Carlo Ancelotti, but a Ligue 1 triumph is looking increasingly likely, while they will become the outright Coupe de France favourites should they repeat Sunday's league win over Olympique de Marseille on Wednesday.
They can also be very confident of overcoming Valencia in the last 16 of the Champions League, having won 2-1 at the Mestalla in the first leg, despite Ibrahimovic's red card.
PSG remain a club who have enjoyed only modest success in their 43-year history, but the experience of players like the Swede and Thiago Silva could give them the edge in crunch situations from here on in.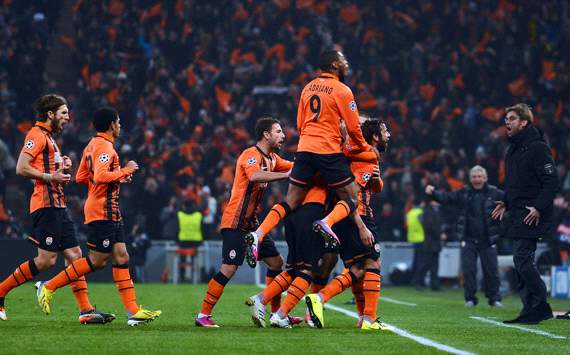 Shakhtar Donetsk's dominance of Ukrainian football shows no signs of coming to an end in 2012-13. With a 13-point lead just after the halfway stage, the Miners look almost certain to retain their Premier League title.
Unsurprisingly, they are the hot favourites to claim the Ukrainian Cup too, having made sound progress to the quarter-finals, where they face Karpaty Lviv, having claimed 4-1 victories in both of their cup games so far, including one over Dynamo Kiev.
Their Champions League progress has been all the more marked, though. Having been eliminated at the group stage last season, they have been one of the competition's finest teams so far, stunning Chelsea en route to the last 16.
Should they recover from their 2-2 draw with BVB in the home leg of tie, the Blues may well not end the season as the only big gun to fall victim to Mircea Lucescu's side.
Follow
Enis Koylu on