adizero

SPECIAL FEATURE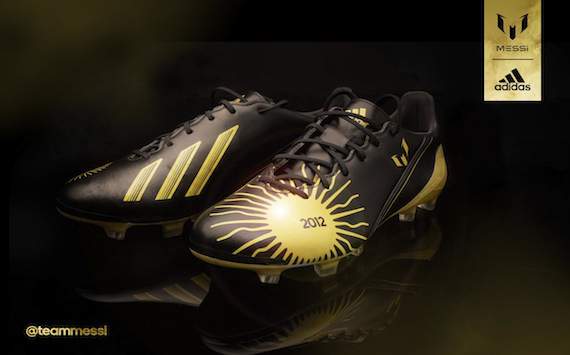 To celebrate
Lionel Messi's
fourth Ballon d'Or victory,
adidas
have given the
Barcelona
forward a special pair of
adizero
F50 football boots to mark the occasion.
The Argentina international, who fended off competition from club-mate Andres Iniesta and Real Madrid's Cristiano Ronaldo, became the first player to win the Ballon d'Or four times in a row after netting 91 goals during 2012.
The special release from
adidas
shows all of the years Messi has won the Ballon d'Or inside the Sun of May which is one of Argentina's national emblems. The boot also showcases Messi's signature logo which is likely to be present on all footwear and clothing showcased by the 25-year-old.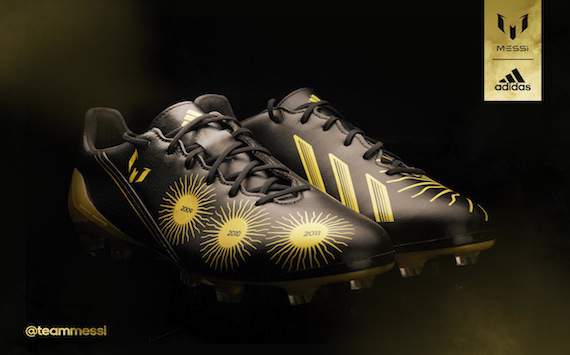 adidas football has its own

account, so to follow all the latest news click the link