Ronnie Whelan

Ireland Columnist

POSITIVE CHANGES FORCED ON TRAPATTONI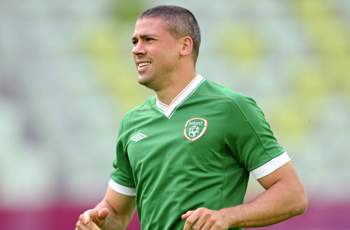 "Walters is a better option to lead the line than Keane"
The changes that Giovanni Trapattoni has made can most definitely be seen as a positive. We've been calling for five in midfield for a long time now because with 4-4-2 we struggle to control games. We've seen it against Russia and other teams, who, when they put an extra man in midfield, they overran us completely.
Jonathan Walters is probably a better option to lead the front line than Robbie Keane. Robbie is a magnificent goalscorer, but he is not one that wants to be alone up front. Holding the ball up is not his main strength - he likes to be in and around the box, where he can cause damage.
Shane Long is a player that can count himself a bit unlucky not to be starting up front, but Trapattoni has often seemed to favour Walters and he has not always seen eye-to-eye with Long as we have seen from their recent spat. Hopefully Long will be ready if called upon.
It will be interesting if this team performs really well a gets a result to see how Trapattoni responds.
This line up seems to have been forced on the manager.
PERSONNEL NOT IMPORTANT IN BACKLINE - THEY ALL KNOW THEIR ROLES
John O'Shea and Darren O'Dea have played together before. They know exactly what job they have to do and that is probably the good point of Trapattoni - that he has got every player drilled. If a new face comes into the team, they know exactly what job they have to do and how the team works. It has not really mattered what different centre back pairings we have had, or which personnel, they have usually performed reasonably well.
With Trapattoni's record, you would have thought that Stephen Kelly would have been playing at right back, because he is not as attacking as Seamus Coleman. If we are playing three in central midfield, you need a full back pushing on a little and Trapattoni feels that Coleman is better at this than Kelly. It is a great chance for the Donegal lad, because there is a position there for him.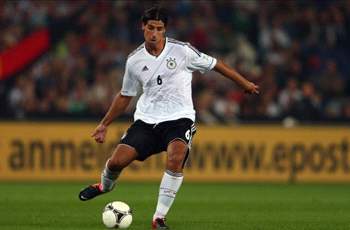 "I expect the Germans to utterly dominate possession"

CONCERN IF GERMANY SCORE EARLY
My major concern would be if Germany score early and Ireland have to push out. When you give them space, the likes of Ozil and Sami Khedira will attempt to pass us to death.
I expect the Germans to utterly dominate possession, but I expect Ireland to get a chance or two and that is the most important thing - if Ireland get a chance they have got to put it away, because they won't get too many, especially since we don't push too many men forward.
When you consider that they struggled to defeat the Faroe Islands, it is by no means a foregone conclusion that Germany are going to win the game. Ireland have always got a chance. Ultimately though, I think that Ireland should consider themselves delighted if they can take a draw from this fixture.
Over the years there has been some funny results at Lansdowne Road - we have taken some big scalps at home, so hopefully Germany's will be another one.