COMMENT
By Mark Doyle
Filippo Inzaghi
has just taken up a coaching role with
AC Milan
's
Allievi Nazionali
. The legendary poacher could just as easily serve as a spokesman for a supporters group judging by his reaction to the news that the
Rossoneri
are attempting to bring
Kaka
back to San Siro. Indeed, Inzaghi pretty much spoke for club fans everywhere on Wednesday when he admitted, "As a
Milanista
, his possible return gives me goosebumps."
Such excitement is understandable. Kaka, after all, was a hero of the
Curva Sud
. During a sensational six-year stay at Milan, the Brazilian established himself as one of the finest players in the world, winning the
Ballon d'Or
in 2007 and scoring 95 goals in 269 appearances in all competitions.
However, Kaka is clearly not the same player who left for Real Madrid three summers ago and Milan fans are no fools: they will not allow their understandable outrage at the sale of the club's two best players, Zlatan Ibrahimovic and Thiago Silva, to be quelled by the arguably cynically engineered return of a former idol.
Does Kaka still have something to offer at the highest level? Undoubtedly. But there must be a degree of rationality about re-signing an injury-prone 30-year-old. Indeed, romantic as the whole idea is, bringing Kaka back will only make sense if ...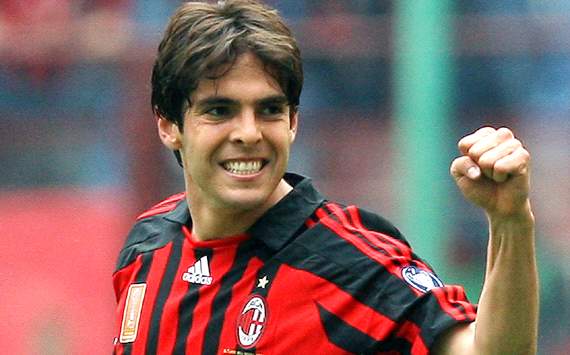 Worryingly, it is being reported in Spain that the fee for Kaka could be somewhere in the region of €20 million. On the face of it, that represents excellent business for Milan, who bought the trequartista in 2003 for €8.5m (or "peanuts" as owner Silvio Berlusconi subsequently described it!) before then selling him to Los Blancos in 2009 for a reported €65m. However, can Milan, after resolving their cash-flow problems, really justify spending such a lofty transfer fee on a player with no re-sale value who has managed just 65 league appearances over the past three seasons through a combination of injury and loss of form?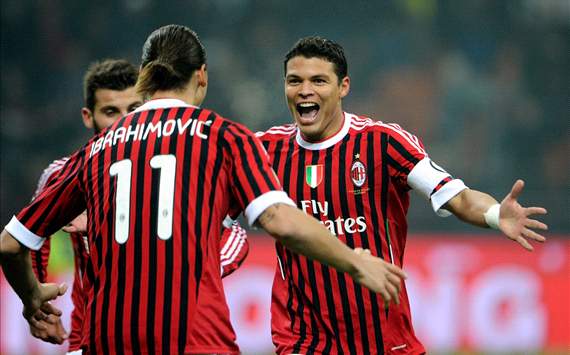 As already alluded to, Milan were forced to sell Ibrahimovic and Thiago Silva to balance the books. Therefore, not only would it look ridiculous if the
Rossoneri
then splashed €20m on a 30-year-old's whose best days are clearly behind him, it would also be farcical if they brought him back on a bumper wage. The
Selecao
star is reportedly on €10m per year at the Santiago Bernabeu; paying Kaka anything close to that figure - even if they manage to persuade Madrid to drop their asking price - would make a mockery of Milan's promises to usher in a new era of fiscal responsibility. Encouragingly, though, it is believed that the player is, perhaps unsurprisingly given his character, willing to take a massive pay cut in order to make the deal happen.
HE IS NOT THE ONLY NEW ARRIVAL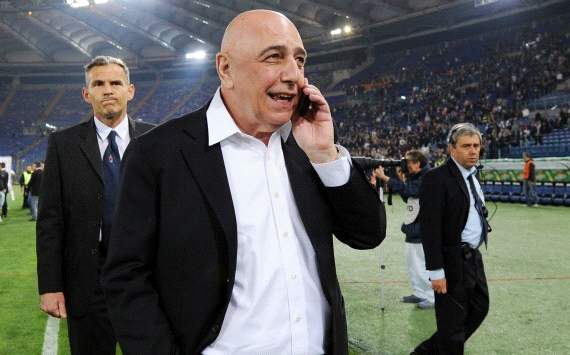 The other reason why Milan must avoid paying a small fortune for Kaka is the painfully obvious need to strengthen elsewhere. In their current economic state, the Rossoneri simply cannot afford to waste a single cent. The money generated from the sale of Ibrahimovic and Thiago Silva has to go as far as possible because as well as offloading their two most influential performers, they have also lost a number of legendary figures since the end of last season, including Alessandro Nesta, meaning the heart has been completely ripped out of the Rossoneri defence.

The long-standing need for a quality left-back has not yet been resolved and while the addition of Riccardo Montolivo should prove a shrewd addition, the midfield is in dire need of a regista and ball-playing hustler. And then there's the attack. If Milan are to have any chance of challenging for the Scudetto this season, they simply have to sign a reliable goalscorer. Adriano Galliani promised to replace Ibra, last season's Capocannoniere, with 'a champion', but such a striker will not come cheap. Basically, Kaka's return will not disguise the gaping holes in Milan's squad.
HE WILL BE USED IN HIS BEST ROLE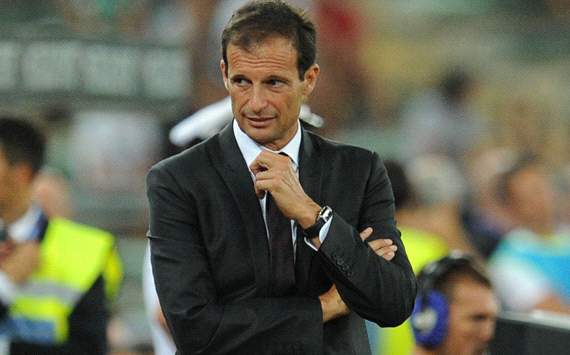 Of course, the Brasilia native is undeniably capable of playing his part in reinvigorating the
Rossoneri
's attack. On his day, he is a joy to behold, a player capable of unlocking the tightest of defences with his pinpoint passing - his through-ball for Hernan Crespo in the 2005 Champions League final was a thing of beauty - and graceful, direct running. Put quite simply, as a
trequartista
, a fully-fit Kaka has few equals. Should he return to San Siro, it is this specialist position that he must be utilised in.
As such, Milan need to think long and hard about re-signing the Brazilian given Kevin-Prince Boateng has come into his own as an attacking midfielder over the past 12 months. Is there really any point in splashing out on Kaka if coach Massimiliano Allegri will favour playing the younger and more dynamic Boateng in the 'hole' in his preferred 4-3-1-2 formation? In addition, after being forced to play second fiddle to Mesut Ozil for the past two years at Real, the last thing Kaka will want to do is waste even more time acting as a backup.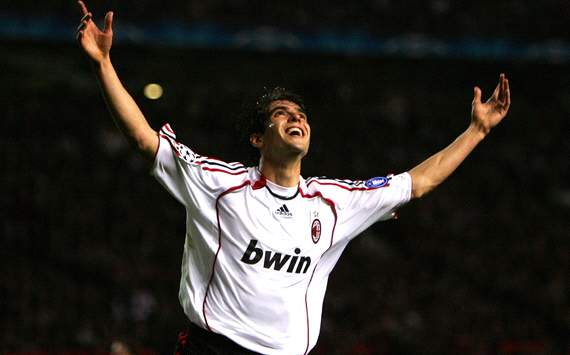 Indeed, Kaka showed enough at Madrid last season to remind everyone that he remains an incredibly intelligent, extravagantly gifted footballer. However, injuries and the passing of time have taken their toll and Milan cannot expect miracles from their former talisman. He would undoubtedly strengthen the squad, while his mere presence would lift everyone connected with the club after a summer of discontent. However, there must be a degree of realism regarding just what the 30-year-old can achieve.
Even more importantly, CEO Galliani must avoid the mistake of passing Kaka off as the poster boy of the 'new' Milan. Frankly speaking, that would insult the fans' intelligence. The Rossoneri will joyously welcome a blast from the past, but only if it's part of a grander plan to build a brighter future.