COMMENT

By Tom Webber
Finally the saga is over and it is settled.
A four-time Champions League winner, the only player to win the competition with three different clubs
, Clarence Seedorf has agreed to join Brazilian giants Botafogo.
The only thing stopping the veteran midfielder going down in history as one of the all-time greats is a lack of international glory with Netherlands. But he remains one of the modern greats and his arrival in Brazil could prove to be a catalyst that can only see the domestic game improve.
It is a move that has been welcomed across Brazil, with Seedorf's pedigree as a world-class footballer surely only there to serve to improve the standard of the league.
Carlos Alberto and Ronaldinho both lauded the 36-year-old last night with the latter taking to Twitter to say: "It is wonderful to have a big star like Seedorf in the Brasileirao. He is a big friend of mine." Many more will no doubt echo their sentiments in the coming days as an icon of world football lands on their shores.
His arrival comes at a crucial time for Botafogo. Attendances have been low at the start of this season. In Fogao's curtain-raiser, just over 7000 fans turned up to witness them defeat the well-supported Sao Paulo 4-2 in Rio de Janeiro.
The capture of Seedorf will encourage fans to visit the stadium after the sale of two of their regulars in Maicosuel and German Herrera. Hopefully it will also encourage greater attendances at their away games, with supporters eager to see Seedorf in action.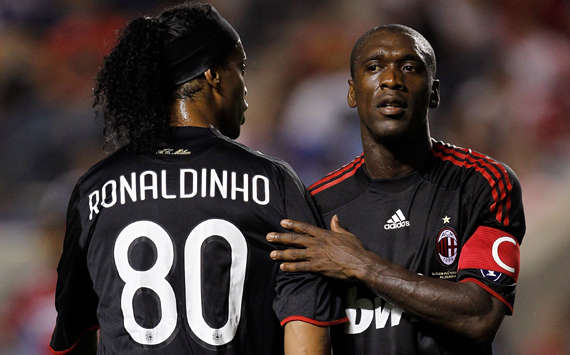 Welcome | Seedorf's decision to join Botafogo has been greeted warmly in Brazil
Yet although the numbers are dwindling, the country is experiencing an economic boom and is now one of the top 10 largest economies in the world. This growth has trickled down to the football clubs as the source of sponsorship money from companies directly experiencing the benefits of growth. Such deals have enabled many of the country's biggest clubs to hold on to their prized assets, like Santos retaining the in-demand Neymar and Ganso, as well as tempting players such as Seedorf to move across the Atlantic Ocean, too. It has also facilitated the early returns of players such as Vagner Love and Luis Fabiano as they attempt to win back their places in the national team. Such an array of quality will serve to raise interest in the game both domestically and abroad.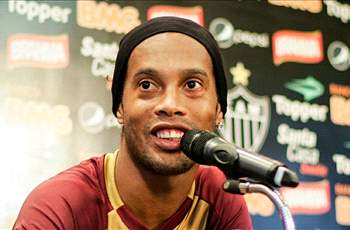 "It is wonderful to have a big star like Seedorf in the Brasileirao"


- Ronaldinho welcomes his former Milan team-mate
With the 2014 World Cup also bringing in greater sources of finance and investment to Brazil, it seems as though it is the beginning of a new trend. Improved infrastructure and stadiums will help mobilise their fan base, and along with continued economic growth of the country it will make Brasileiro clubs far more appealing to European players. High ticket prices could thus remain as the only barrier to entry, but with economic development disposable incomes should improve, thus increasing the number of fans visiting the stadiums.
It is also evident that Brazilian clubs are starting to think more like businesses. The perfect example being Corinthians and their decision to sign Chinese player Chen Zhizhao. The 24-year-old is yet to play for the Sao Paulo team, but the board of directors revealed at the time that the deal was largely done to drive merchandise sales in Asia. Once they have the funds available it will not be long until they try to lure some big-name Europeans across too.
Of course there are some special circumstances in terms of Seedorf's transfer to Botafogo. Despite representing Netherlands at international level he was born on the South American continent in Suriname. He also has a Brazilian wife and a house in Rio, along with his charity work already undertaken in the country, Brazil is arguably a home away from home for him. Nevertheless, the 36-year-old could no doubt have opted to stay in Europe and the fact that he has chosen to play in Brazil is an immense coup.
In terms of financial muscle, the Brasileirao still trails behind more lucrative areas in the Middle East as well as China, but Seedorf's move may be the start of an influx of more European players who wish to ply their trade in historically untested waters. And if the current boom in Brazilian football is managed correctly and the clubs do not overstretch themselves in order to attract such players, the national league can only get better.
Follow Tom Webber on