ANALYSIS
By Andrew Kennedy
In spite of another seven days of frenzied Euro 2012 activity, the transfer rumour mill has shown no let-up – particularly with the release of next season's Premier League fixture list earlier in the week.
Andrew Johnson and Robert Green could make their QPR debuts at home to Swansea on August 18, while Mohamed Diame, the former Wigan Athletic midfielder who had been touted for a move to Liverpool, will kick the season off with newly-promoted West Ham.
Elsewhere, ex-Chelsea striker Didier Drogba ended any smidgen of speculation he could make a dramatic return to the English top-flight by penning a two-and-a-half year deal with Shanghai Shenhua, while Arsenal have agreed a deal to sign Montpellier forward Olivier Giroud.
Now, in the fourth edition of Goal.com's new weekly feature, we take a look at the best, worst and most ridiculous of this week's transfer rumours.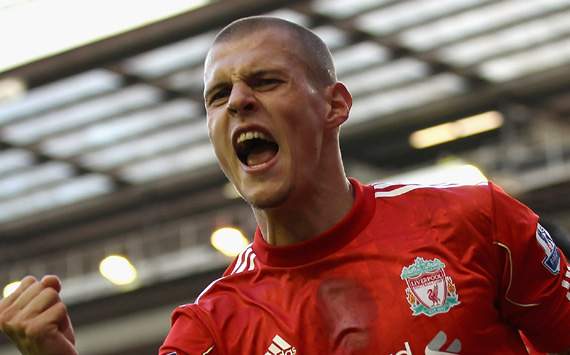 Skrtel City's second choice after missing out on Silva

Manchester City are readying a bid to secure the services of Liverpool's Martin Skrtel after missing out on the signature of AC Milan defender Thiago Silva, according to various reports.
As exclusively revealed by Goal.com last month, the Merseyside outfit have slapped a £20 million price tag on the defender to deter potential suitors, with the Slovakian keen to quit the club this summer in search of Champions League football.
Although such a figure is unlikely to end Roberto Mancini's interest, Brendan Rodgers is expected to meet the 27-year-old when he returns from his honeymoon to convince him to remain at Anfield.
Juve make Torres move

Fernando Torres is the subject of concrete interest from Serie A champions Juventus, Goal.com exclusively revealed on Monday.
The Turin giants had been keen on a move for Napoli and Uruguay star Edinson Cavani, yet the player's £56m valuation has forced them to make alternative plans and a bid for the Chelsea man at a 'cut-price' £24m is on the cards.
However, with the Spaniard showing glimpses of his former self in the final weeks of last season and currently on national duty in Poland and Ukraine, it may take more to tempt Roman Abramovich into parting with his £50m acquisition.
Black Cats pounce for Saha

French striker Louis Saha could be in line for his third Premier League club in just half a year after reports surfaced in The Mirror that Sunderland are eyeing a move for the 33-year-old.
The former Everton man, who is now a free agent after leaving Tottenham following a six month spell at White Hart Lane, has welcomed the interest, stating he "would consider" joining the Black Cats.
And while a number of foreign clubs, including wealthy outfits from the Middle East, may prove a more attractive prospect than life on Wearside, the forward is already familiar with the North East having spent a brief loan spell at rivals Newcastle in 1998-99.
Wigan want holy grail for Moses

Chelsea's summer recruitment drive is showing no sign of stalling after the Blues launched a £10m raid on Wigan Athletic star Victor Moses, according to various reports.
However, Latics chairman Dave Whelan was not impressed with the offer for a player they paid just £2.5m for back in January 2010, exclusively telling Goal.com the west London club's bid was, er, a bit "rubbish", although they would be forced to consider improved terms.
The club have since made a move to keep their prized asset by offering to double the former Crystal Palace starlet's wages, and the 75-year-old owner may be hopeful of winning another battle with the big boys having successfully kept hold of manager Roberto Martinez up to now.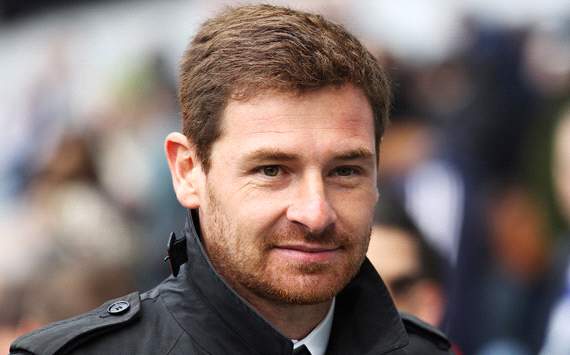 I quit! AVB tells Spurs, before even starting...

On Tuesday, Tottenham were poised to offer Andre Villas-Boas their vacant manager's job according to The Guardian. However, the following day, the same paper reported he was threatening to cut off negotiations with the north London club.
Why such a turnaround? Well the former Chelsea boss was not best pleased to find out that Spurs had been negotiating with other candidates behind his back, meaning the 34-year-old is now falling out with even his prospective employers.
Instead, Tottenham may opt for current France boss Laurent Blanc, as revealed by Goal.com, with speculation rife throughout the week that negotiations had opened between the two parties.
Bosingwa to Barca? Juve got to joking

The Daily Mail reports that former Chelsea right-back Jose Bosingwa has been offered to Liga outfit Barcelona.
However the Portuguese defender, who is currently a free agent after playing his last game for the Blues in the Champions League final win over Bayern Munich, hardly seems the player to rejuvenate the Catalans as they look to regain their Primera Division crown next season.
Luckily for the 29-year-old, Juventus are also rumoured to interested acquiring his services, with a move to Serie A appearing more likely.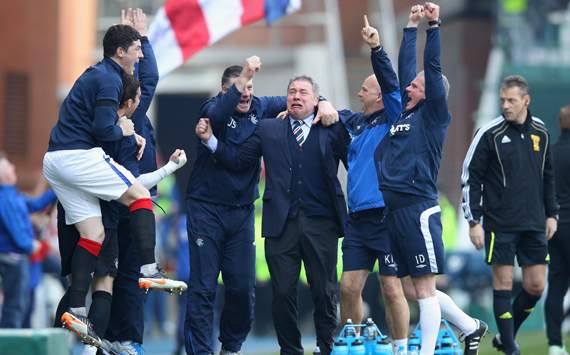 Rangers look to Bury their woes

While Rangers fans eagerly await their side's fate, new owner Charles Green has already put a contingency plan into place if you believe The Sun and The Mirror, with the Scottish side planning to buy a lower-league English club and take their place south of the border.
A ballot to decide whether or not to allow a newco Rangers to remain in SPL will be held at a general meeting between league's 12 clubs on July 4, with Ibrox potentially hosting fourth-tier football next season.
And the Glasgow giants are believed to have League One outfit Bury in their sights if things take a further turn for the worse, and begin their rebuilding process in England, although such a move has already been rebuffed by Shakers chairman Brian Fenton.
Follow Andrew Kennedy
on