ANALYSIS
By George Ankers
Kyle Walker
's crowning as the 2011-12 PFA Young Player of the Year was met with surprise by some, but it puts a cap on an excellent personal season for the young
Tottenham
right-back.
Sergio Aguero may have been the favourite for his goal haul in Manchester City's pursuit of the title but, with 21 years compared to the Argentine's 23, Walker makes a greater case to be recognised as a true emerging talent rather than a ready-made superstar, which his fellow professionals have recognised.
As he seeks to end his campaign by helping Spurs to Champions League qualification,
Goal.com
highlights the three key elements to the defender's outstanding debut season as a White Hart Lane regular.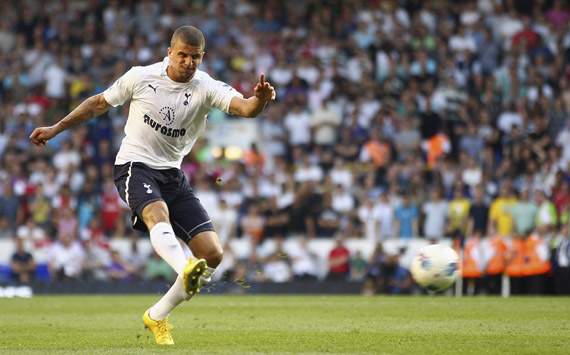 At 18:00 on the evening of Sunday October 2, Walker could have pulled a Carlos Tevez and jetted off to spend the rest of the season on a golf course, and Tottenham fans probably wouldn't have complained – there can be few more convincing ways to endear yourself to the White Hart Lane faithful than a 25-yard strike to win the north London derby.
Things might have gone a whole lot worse in the reverse fixture months later (though the 21-year-old was Spurs' best player, relatively speaking, on that occasion) but the young right-back's goal, a slightly speculative but nonetheless superb hit after showing great initiative to quickly intercept the ball from a deflection, may well endure as both his and the club's sweetest memory of the 2011-12 season.
His strike was a deserved addition to what had been an excellent performance, in which Walker had been robust in defensive positions and a constant threat in the Gunners' third of the pitch. It was his first goal for Tottenham and remains so at time of writing – but, for a player with such a penchant for adventure, there will surely be plenty more to come.
BREAKING THROUGH AT SPURS
The derby winner might have been the standout moment but you don't win awards for one game alone, and Walker has been a consistent performer for Harry Redknapp's side, nailing down his position in the team to the extent that he is at present the only out-and-out right-back at White Hart Lane.
Poor squad-building from the manager? Perhaps, but there was a reason why he was happy to loan Vedran Corluka out to Bayer Leverkusen in January, having previously shipped Alan Hutton out to Aston Villa in the summer – ironically as a replacement for Walker, who had excelled while on loan there last season to earn his run in the first team this time around.
Corluka, in particular, is a more than able Premier League full-back but, even at 21, Walker is a definite upgrade and has kept up a relatively high level of performance despite some more alarming slumps in form from the rest of his squad-mates. He has locked down a slot in the Spurs XI that had seen more rotation in recent years than makes for a settled, successful back line, and, regardless of where his side end up in the table this season, that bodes well for their future.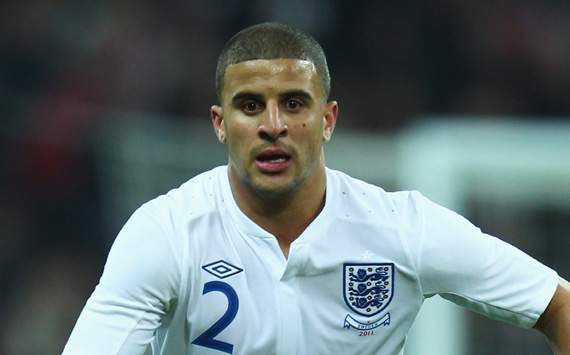 Walker started the season on good terms internationally, having been named in the Team of the Tournament at the summer's Under-21 European Championship despite England being eliminated in the group phase. He had come close to making a debut for the senior team in 2010-11 before injury intervened, but there was to be no stopping him this time around.
The full-back made his bow as an 85th-minute substitute in the famous 1-0 win over world champions Spain in November but it was in the following match, against Sweden, in which he really confirmed himself as an England player.
His effort in helping the Three Lions to a first victory over the Swedes for 43 years was through the same kind of energetic, all-action performance at both ends of the pitch that had characterised his club campaign, and he was justly named the Man of the Match.
An ankle injury ruled out any chance of him earning a third cap for the first game of the post-Fabio Capello era against the Netherlands but he already feels like a foregone conclusion to make the plane for Euro 2012, and Sunday's award suggests that he may well have the edge over the likes of Micah Richards to start against France.
Follow George Ankers on