The Selecao star penned a new long term deal with Barca on Friday and will hope to eclipse some of the greatest the world has ever seen
Philippe Coutinho has finally completed his much-anticipated move to Barcelona.

The 25-year-old became the second-most expensive footballer in the game's history as he made the €160 million switch from Premier League club Liverpool.
---
READ MORE:
EXCLUSIVE: BGT meets Willian | Neymar moved to tears | EXCLUSIVE: BGT meets Renato Augusto
---
And the Brazil international has some pretty hefty expectations to live up to - with some of the greatest Brazilians in history having graced the turf at Camp Nou.

Not only has Coutinho arrived almost as a replacement for the world's most expensive footballer, his Selecao colleague Neymar, but he will be following in the footsteps of four Brazilians who were named the FIFA World Player of the Year during their time at Barca.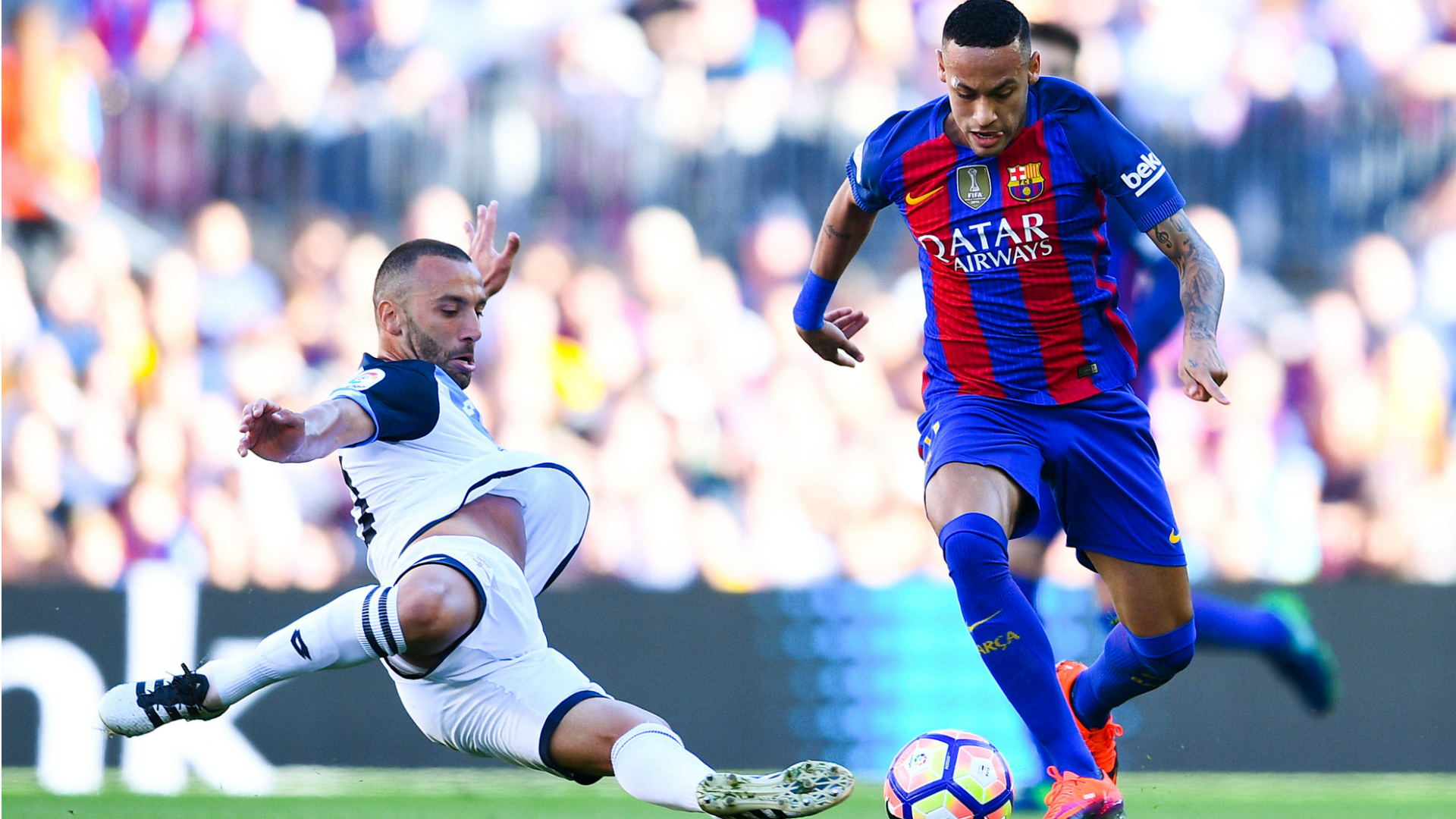 It all began over half a century ago when Evaristo de Macedo became the first Brazilian to represent Barcelona. In five years with the club, Evaristo earned a number of major titles including the UEFA Cup and two Liga titles. While his name may not ring as loudly as some of his successors, to this day he is remembered with great affection and respect by all associated with the club.
He paved the way for the likes of Romario, who became the first global Brazilian superstar to write himself into the Barcelona history books. The 1994 World Cup-winner spent just two years with the Catalans but set the benchmark against which all future Brazilians would be judged.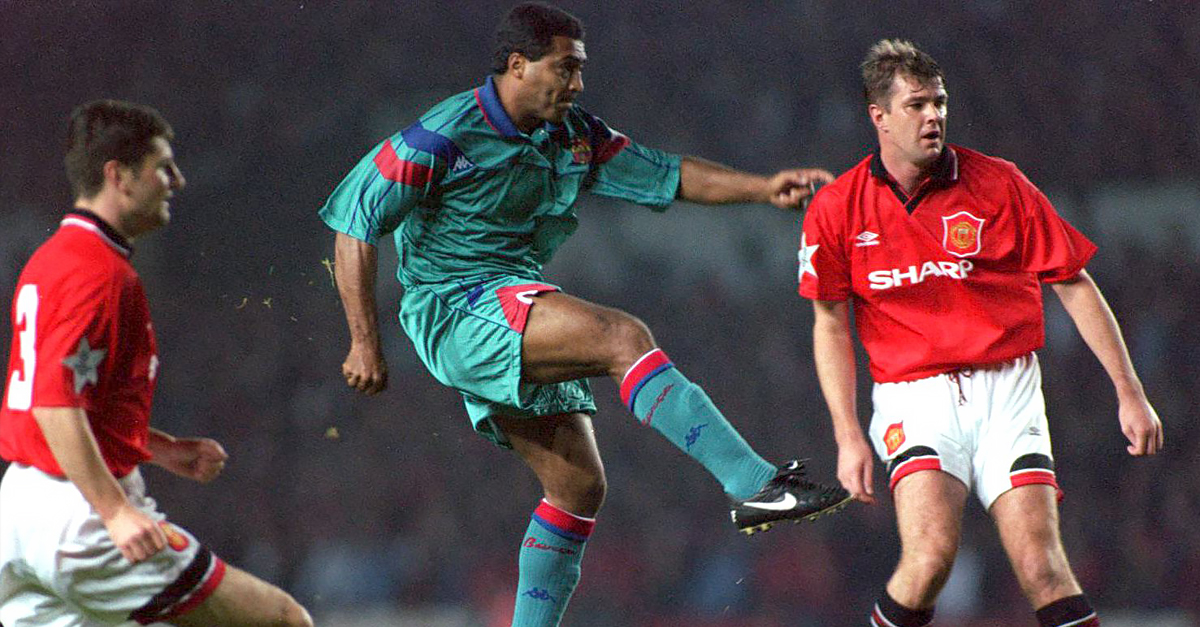 One of the stars of Johan Cruyff's 'Dream Team', Romario won just a single title with the club during a short spell with the club.


If not for his prickly temperament, he would surely have made history with the Spanish giants but instead left the club following Brazil's 1994 World Cup win in USA, electing to return home shortly after becoming the first Brazilian to be named World Player of the Year.
But despite their frustrations with Romario, Barca didn't lose their appetite for Brazilians and two years later paid a world-record €20 million to prize Ronaldo from PSV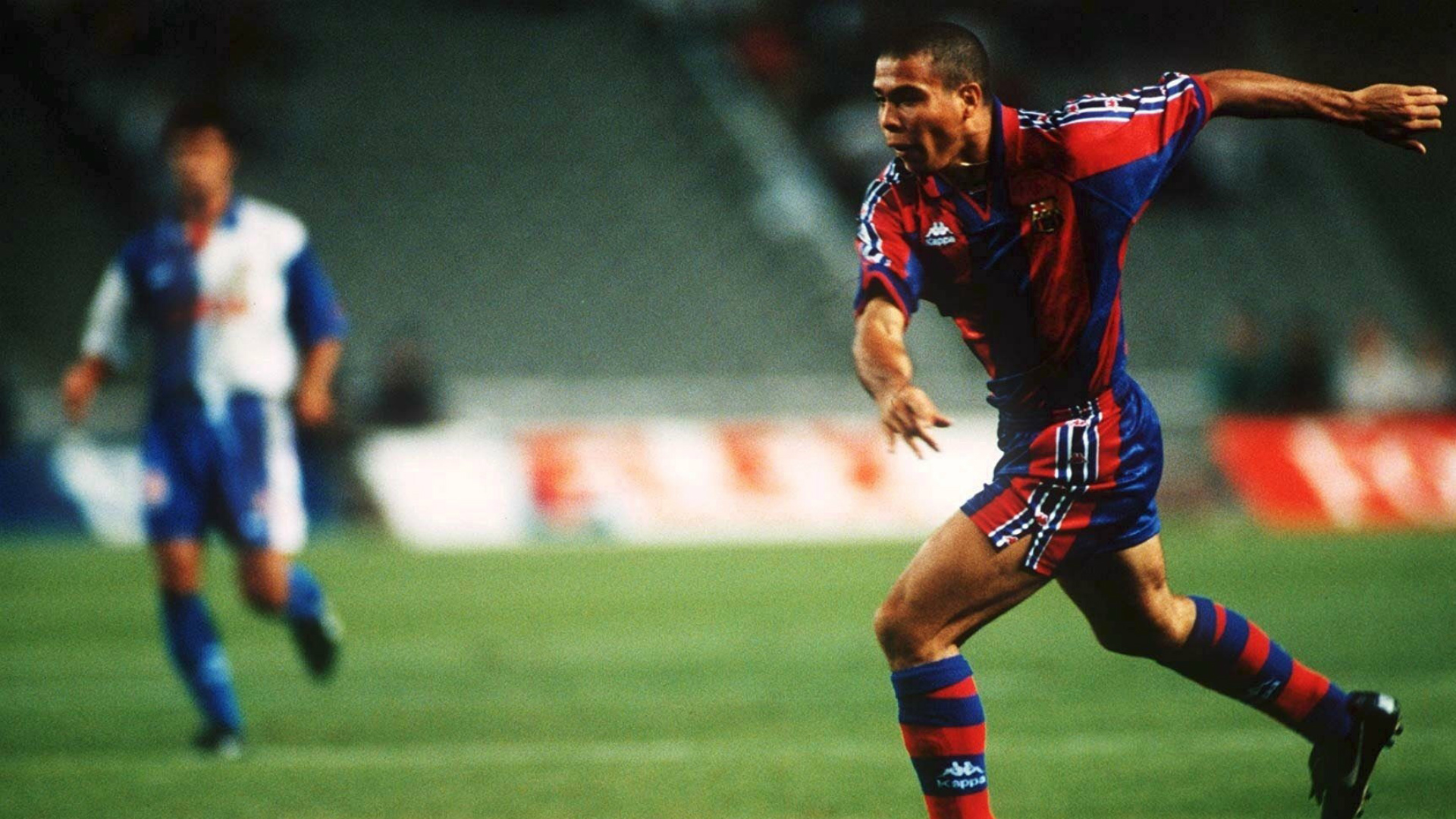 O Fenomeno arrived in 1996 and just one season was enough for the attacker to write himself into the club's history books. He hit a stunning 47 goals in 49 matches and claimed the first of his three World Player of the Year awards.
The league title would elude Barca that season, but Ronaldo inspired the team to Copa del Rey, UEFA Cup Winners' Cup and Spanish Super Cup titles. The European football landscape was very different ahead of the turn of the century, however, and Ronaldo immediately jumped ship to Inter for another world-record fee.
The loss of their idol rocked the club, and Barca turned to Brazil once again in an attempt to fill the void, pouncing to bring in Rivaldo from Deportivo la Coruna. He hit 19 goals in his first Liga season to inspire his side to a league and cup double.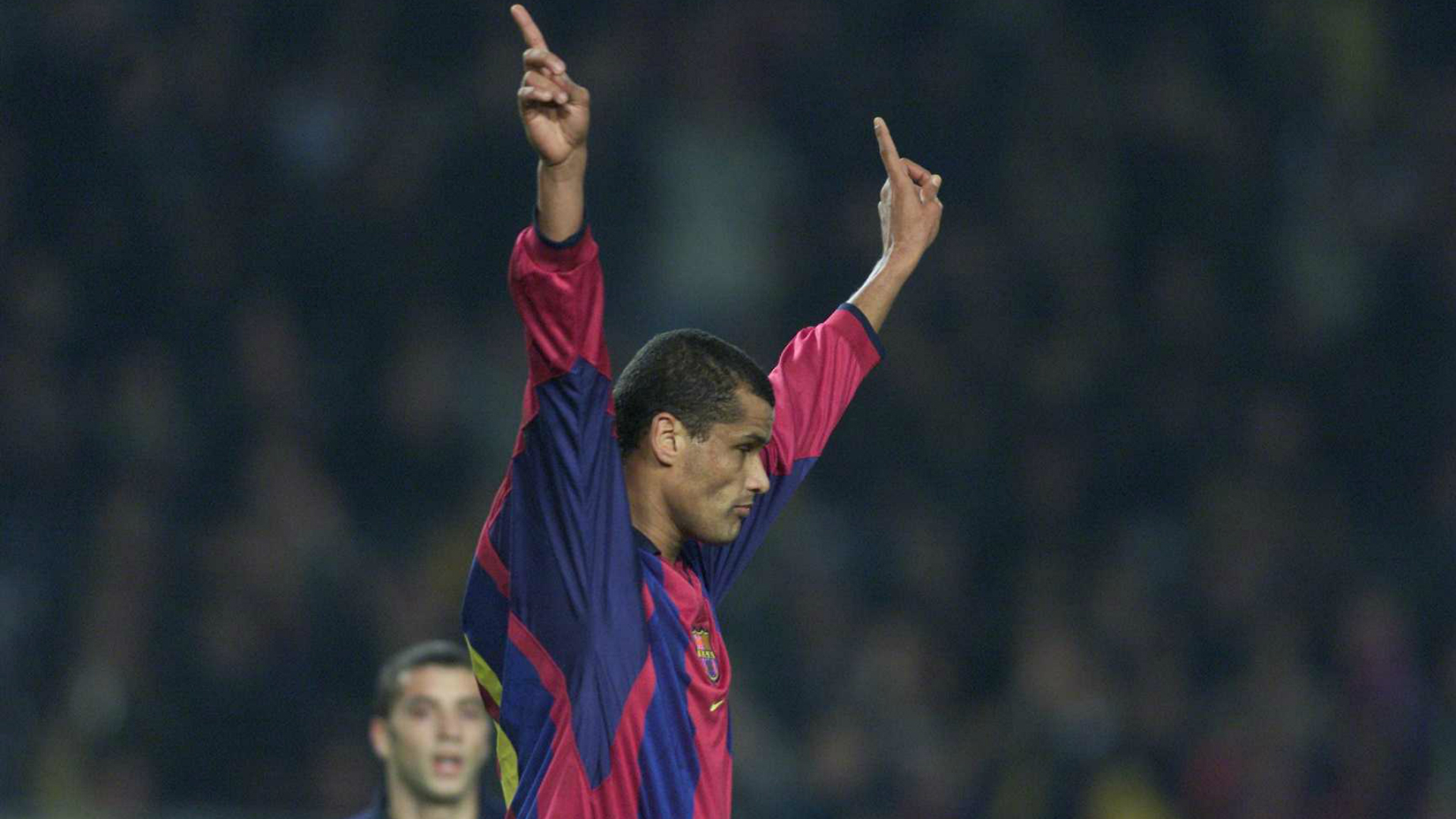 Rivaldo would stick around, too, adding another Liga title, a European Super Cup and a Copa del Rey during five years that saw him become the third Brazilian to be named the world's best player by FIFA. His time with the club came to an end in 2002, at which point Barca brought in the most famous Brazilian in the club's illustrious history as Ronaldinho arrived from Paris Saint-Germain.
Two league titles and a UEFA Champions League tell only half the story, however. Ronaldinho did more than win titles with Barca – he delighted fans the world over during his time with the club, playing with a joy and flair even the Barcelona fans had never before witnessed.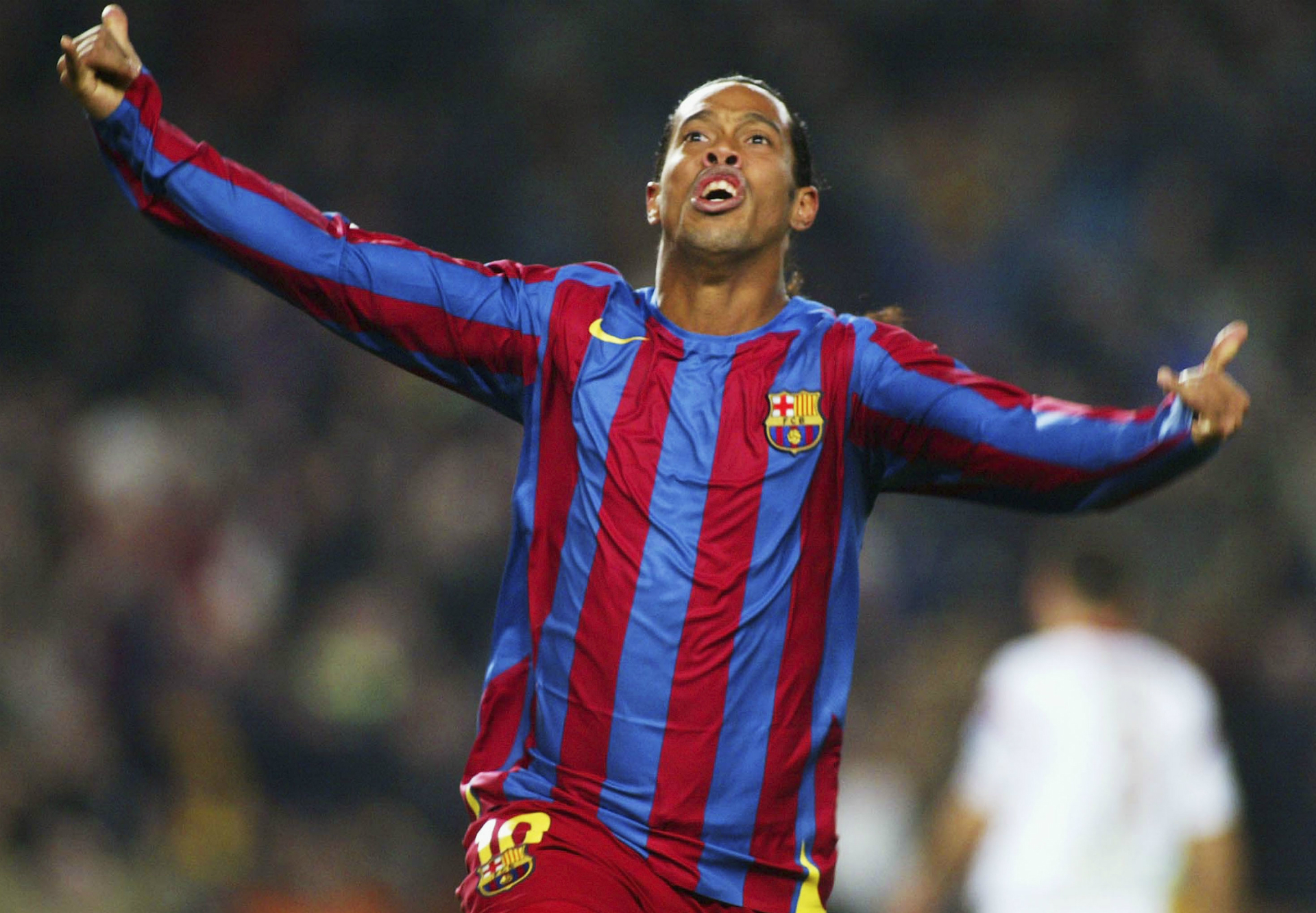 Every week the world sat down to watch the unveiling of yet another new trick and his universal appeal was never more evident than in November 2005 when he earned a standing ovation from Barca's bitter rivals Real Madrid at the Bernabeu.
The most decorated Brazilian to grace Camp Nou, however, remains current Brazil international Dani Alves. In eight years with the club he claimed six Liga titles, four Copas del Rey, three Champions League titles, three UEFA Super Cup and three Club World Cups.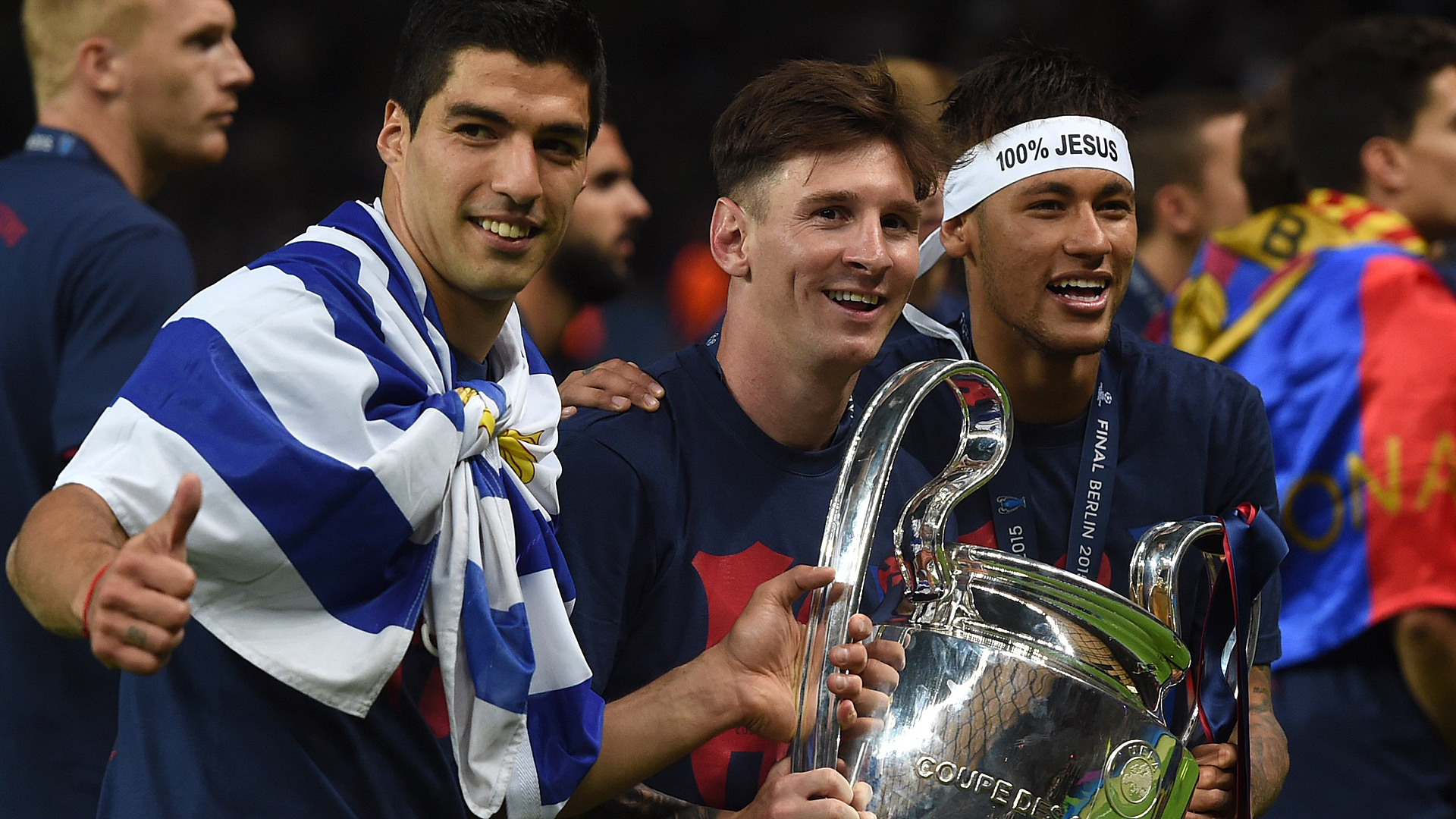 The full-back also became Lionel Messi's right-hand man, forming a formidable partnership with the great Argentinian as Barcelona conquered all before them.
Then, of course, there was Neymar, who shocked the world this past summer when he made a stunning €222 million move to PSG, a transfer largely motivated by the player's desire to step out of Messi's shadow and win the World Player of the Year prize for himself.

Neymar hit 105 goals in 164 appearances for Barcelona, also grabbing 59 assists as he claimed two Liga titles and a UEFA Champions League crown during his four-year stay in Spain.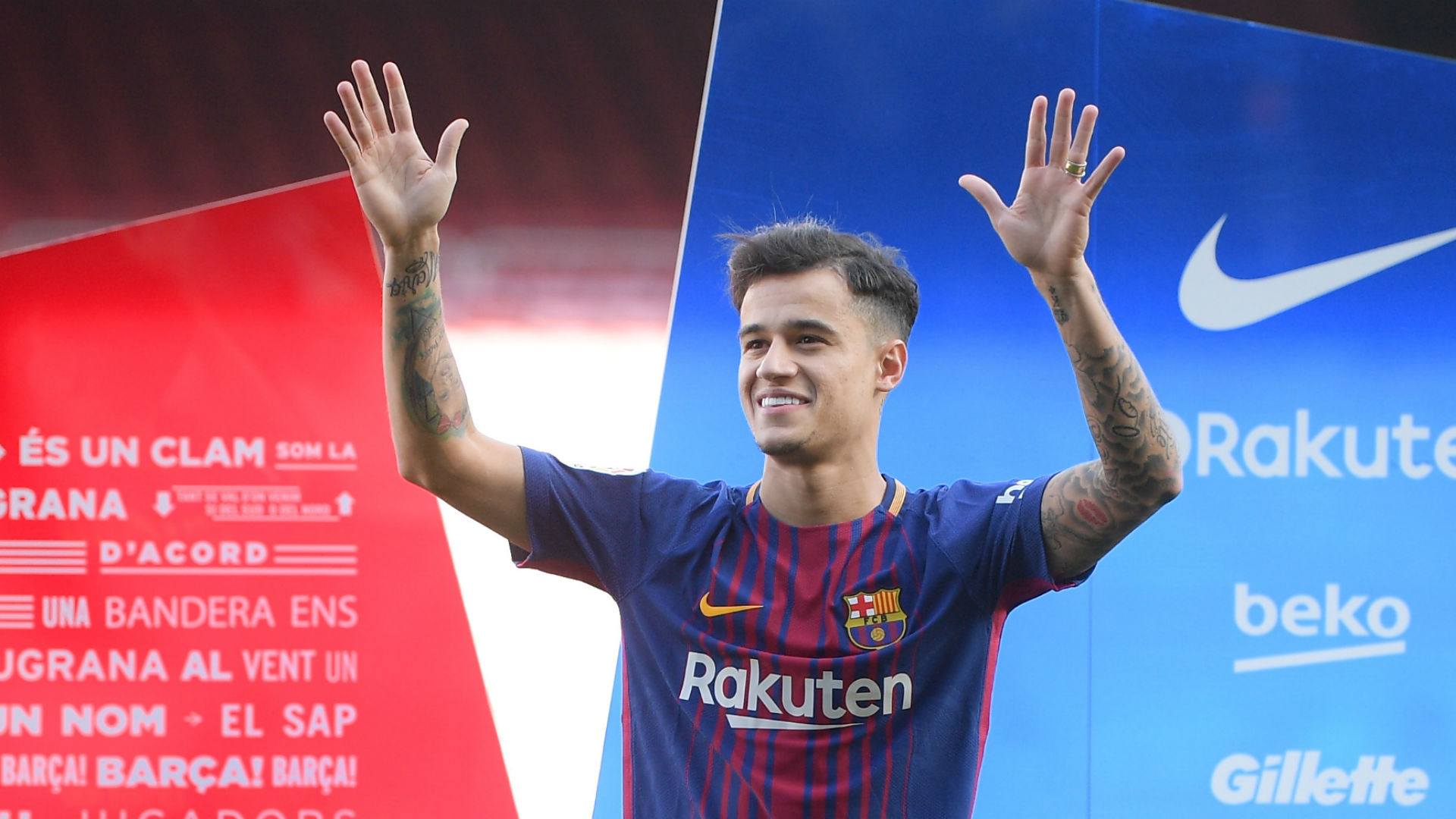 "It is a dream come true," said Coutinho.
"It is incredible to know that I am going to live with idols, players with a lot of history," he said.
"Footballers like Leo Messi, Luis Suarez, [Andres] Iniesta, [Gerard] Pique, [Sergio] Busquets. I am very happy to be able to live together, to be able to learn from them and be able to win together.""


He will also be living with some ghosts from the past, who should provide all the inspiration he could possible need.