Hundreds of players were observed live by the Selecao boss over the course of the year, with 60 called up and 33 training sessions conducted
Brazil coach Tite took up his post in June 2016 aware that he'd face almost a three-month wait for his debut on the bench.
But the former Corinthians boss was used to making the most of his time, having utilised a recent sabbatical from the game to tour Europe in order to expand his knowledge of coaching and of football itself.
---
READ MORE:
EXCLUSIVE: BGT meets Willian | Neymar moved to tears | EXCLUSIVE: BGT meets Renato Augusto
---
He travelled to Copa America to scout future opponents, and attended countless matches both home and abroad to assess his own players.
And all his preparation paid off, as he made a perfect start by leading Brazil to six consecutive victories in qualifying before Christmas 2016.
One year on, Tite's first full year in the job brought more success. The Selecao romped to Russia as group-winners in South American World Cup qualifying and have emerged with a squad that is 80% complete.
All that remains are places for preferred reserves. And that's testament to the amount of work Tite and his technical committee have put in over the past 12 months.
To provide an idea of just how much work was done, between them, Tite and his team attended 138 matches in 2017. Of those, 65 were in Brazil and 73 were abroad, taking them all over Europe and out to China.
A total of 60 players have been called into the Brazil squad under Tite – including those brought in for one match restricted to domestic-based players only – since his appointment, but countless more have been and will continue to be closely observed.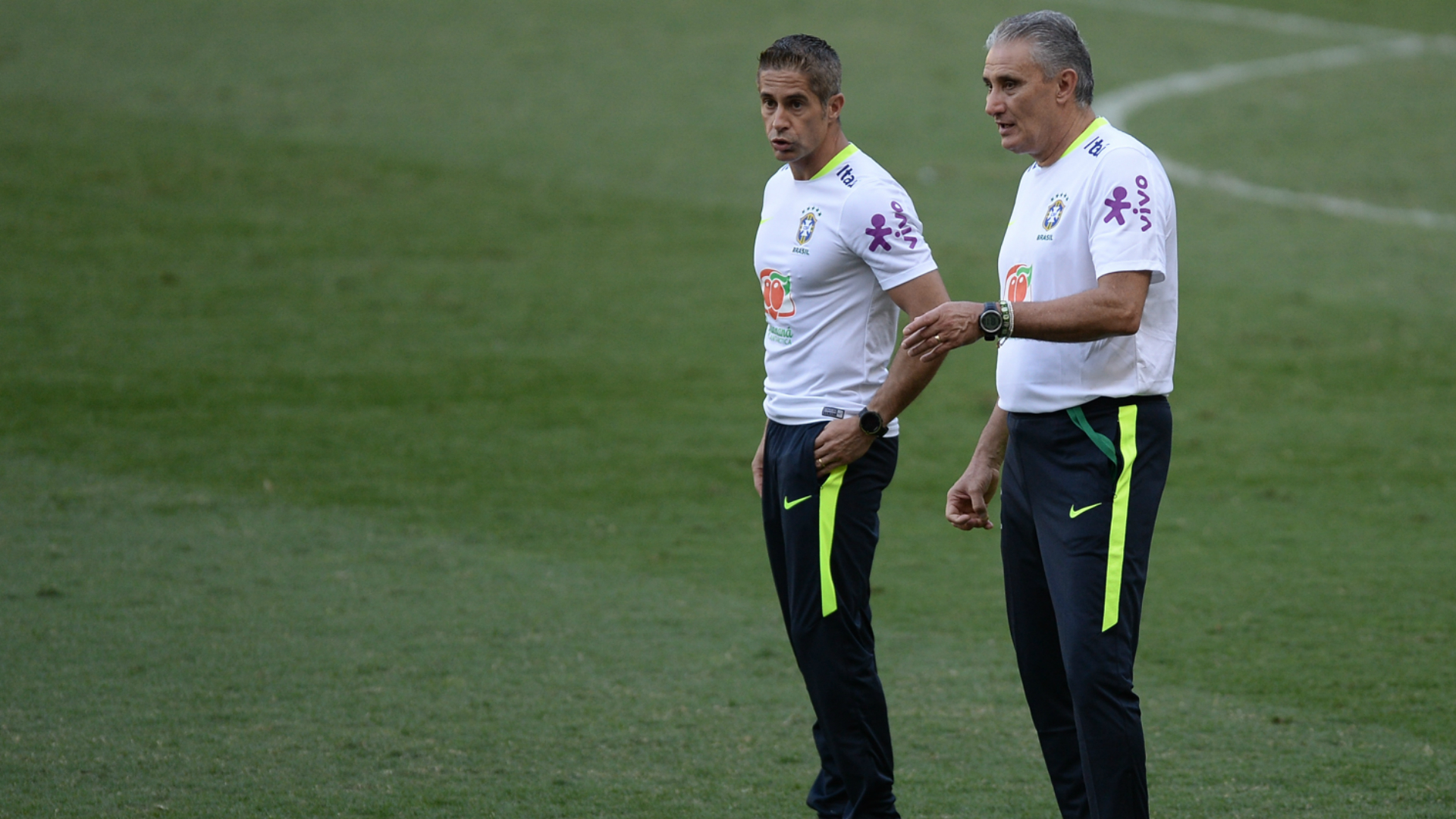 Tite made a remarkable start to life as Brazil coach, winning nine straight qualifiers to smash Joao Saldanha's 47-year record of six-in-a-row. He may be making the job appear easy, but Tite has repeatedly insisted it's anything but, time and again citing the lack of time an international coach gets to spend with his players.
Tite had just 33 training sessions with his players during the periods of 'concentration', a significant number of which were not full sessions a coach would get his club side, and a majority of them would not have been conducted with a full compliment of players from any given squad.
There have also been countless hours of telephone calls and personal meeting with coaches both at home and abroad, with Tite sticking to his promise of keeping open a constant dialogue between club and the national team.
And with the World Cup just six months away, the hard work hasn't even started yet.