Speaking to Brasil Global Tour, 'Papito' opens up on how he restored the confidence of Gabriel Jesus and Gabigol and helped the Selecao to glory in Rio
---

EXCLUSIVE
---
A feel-good factor has engulfed Brazilian football once again following Olympic gold at the Rio games this month.
From Neymar and Gabigol, the smiles have returned to the faces of the five-time world champions. And few have raised more a man they call Papito.
"The name came from a movie I saw. I do not remember the name but there was a guy who they called Papito. He was a very cheerful bloke, always positive and people just wanted to be around him," says Brazil's Olympic assistant coach Odair Hellmann in an exclusive interview with Brasil Global Tour.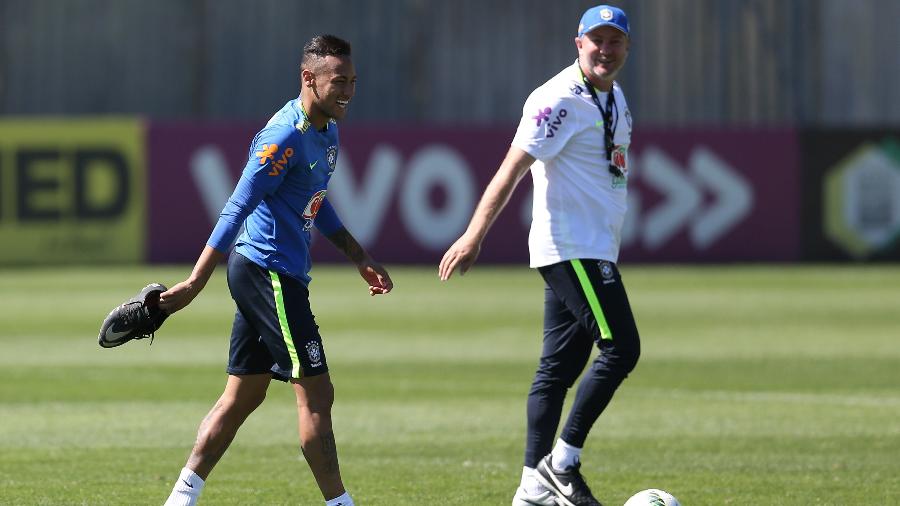 "When this character entered the entire environment changed, people began to rejoice. The next day I started calling people Papito and now everyone calls me by the name. There are people who don't know me by Odair. it's just a nickname that stuck."
During Rio 2016 Papito became what Neymar calls one the team's 'parças' – a slang term meaning 'partner'. After slumping to two underwhelming goalless draws against South Africa and Iraq, there was little to smile about in the Brazil camp.
With pressure from a demanding public and an expectant media growing, coach Rogerio Micale closed ranks, insisting the team would work out their problems alone. And Papito helped change the tone.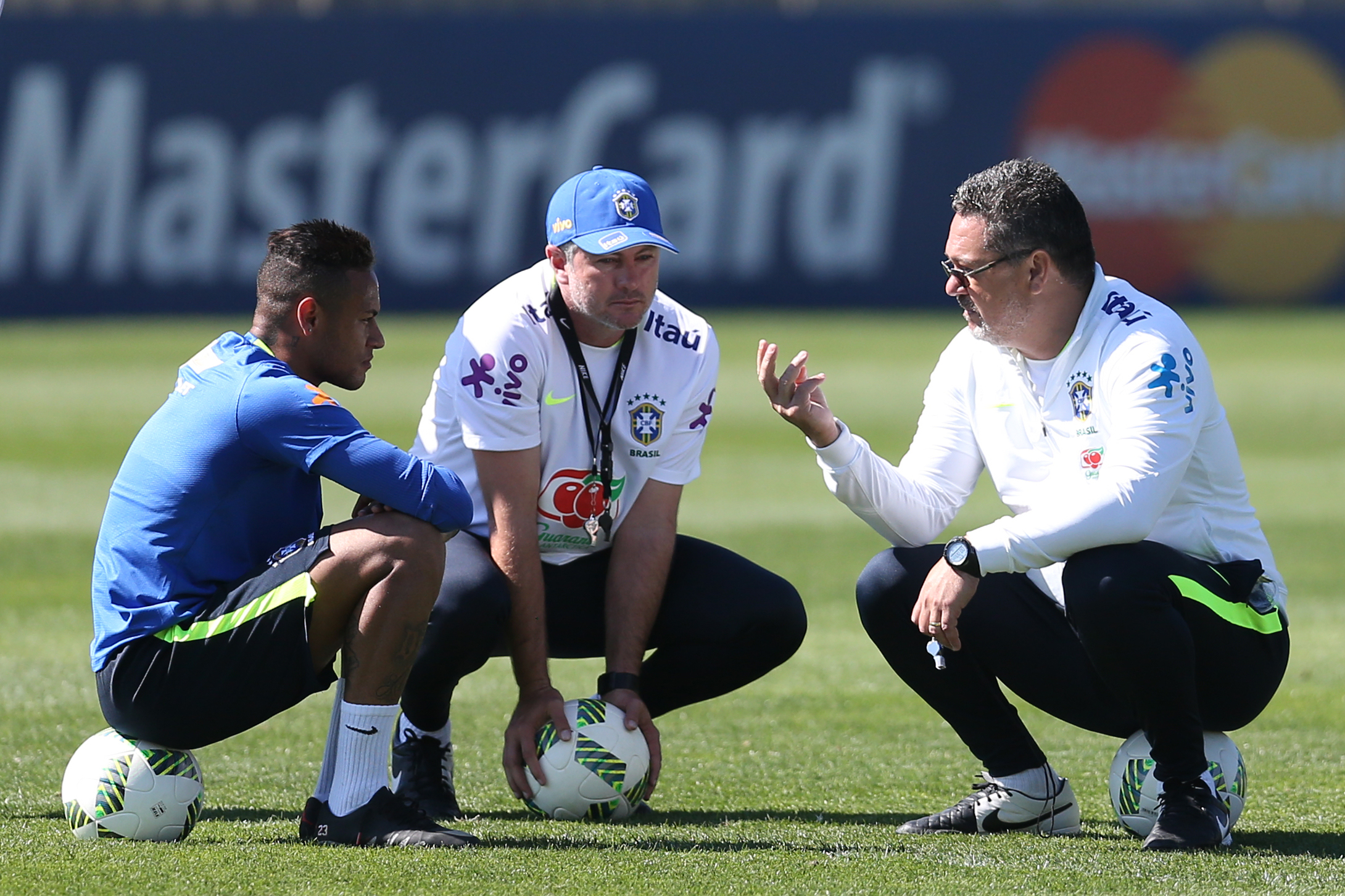 "He is a guy I've only just met and already it feels like we have known each other forever," said Gabigol on the eve of Brazil's semi-final victory over Honduras.
"He really helped us a lot. He takes the penalties and suffers the fouls right there with us. He is the for us. The whole group loves him. He's always in good spirits and has helped Micale form a strong bond in the team. He's one of us."
But to label Papito simply a cheerleader would be to do him an injustice. He played major a role in the key tactical switch to 4-2-4, which completely changed the side's fortunes at the games.
---

READ MORE:


Profile: New Brazil boss Tite | Player Profiles: The Brazil squad | New faces, old friends in Tite's Brazil squad | Who will be TIte's no.1?
---
It was Papito's idea to install Gremio's Walace as the lone defensive midfielder after Thiago Maia was suspended, which added the balance the side was sorely lacking in their first two group games. Walace didn't miss a single minute for the remainder of the tournament.
He also helped change the fortunes of a misfiring front-line, with his cheery approach resonating with Brazil's latest poster boys, Gabriel Barbosa and Gabriel Jesus.
After 180 minutes without finding he net at the Olympics, the pressure was telling on the teenagers, with Jesus admitting he couldn't sleep at night.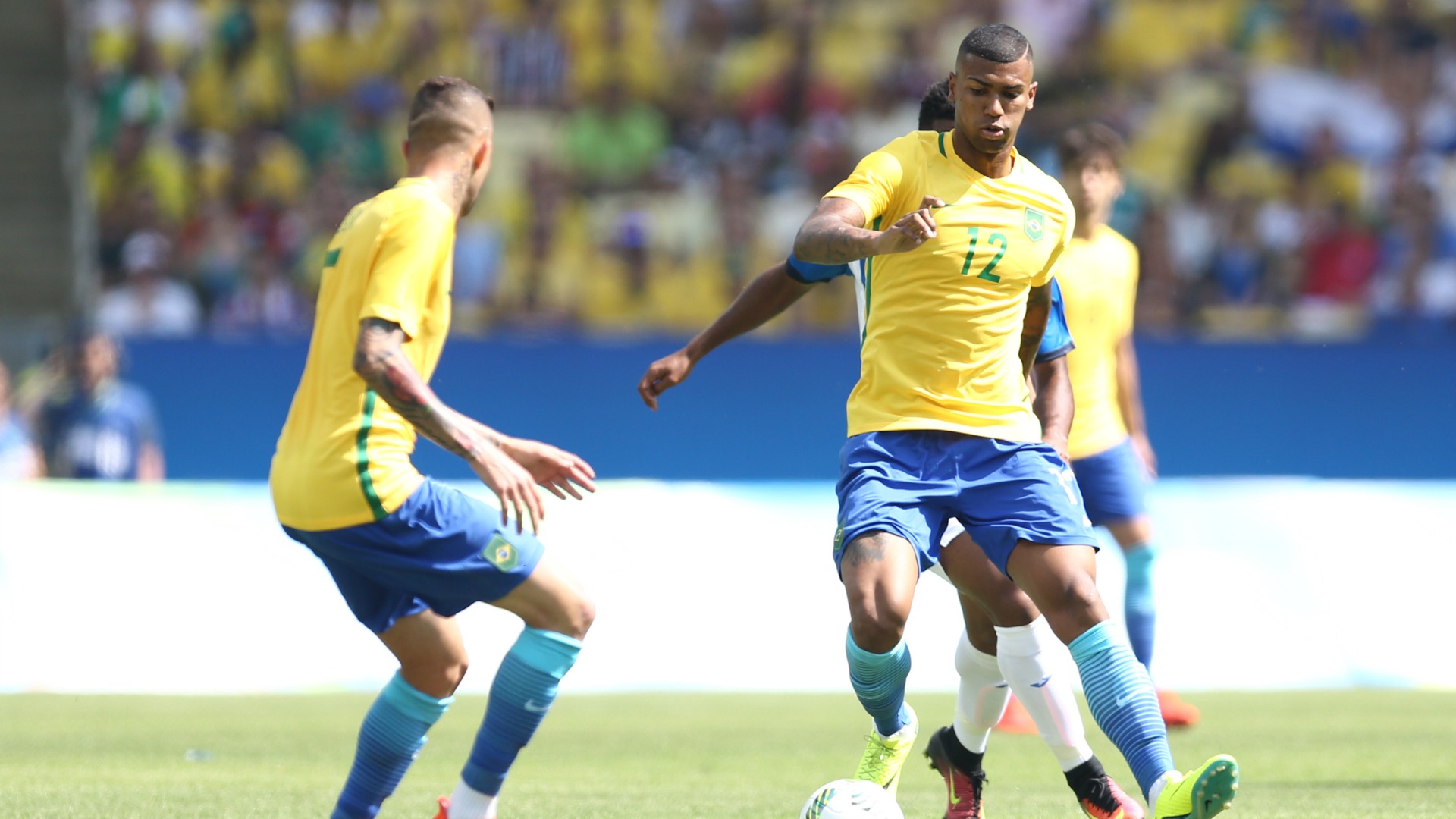 "During training, I made a bet with Gabigol and Jesus that they could not hit the crossbar. Whoever lost had to take a jog in the countryside. I was the first to hit the bar and Gabigol was second, Jesus lost but he only did half the run, so he still owes me and will have to pay," chuckles Papito.
The duo found their shooting boots from then on, each hitting three in three matches.
Brazil's Olympic coach Rogério Micale earned plenty of plaudits for leading the Selecao to their first Olympic gold medal this month, but he would be the first to insist he had a lot of help along the way.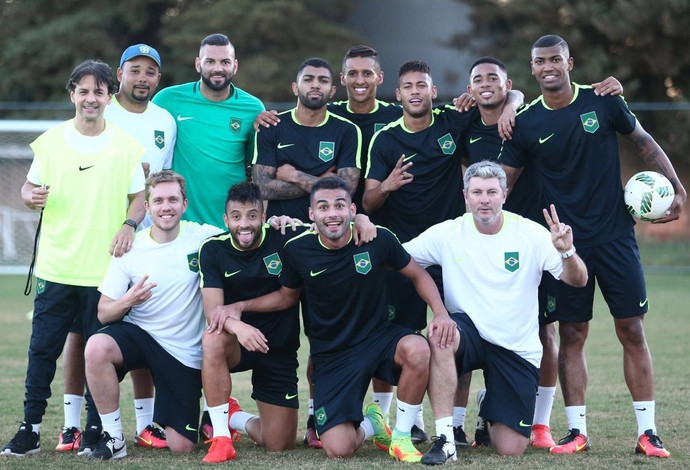 "Micale gave the instructions and I spoke the same language as him in terms of communicating his directives to the players, offering advice, and pitching tactical plans," says Papito.
"The day-to-day work was long and hard, much more than just training. We spoke about everything and we tried to create an environment of commitment and focus. But also instil some joy, creating a positive environment so that everything went well."
They did exactly that. And it made a huge difference. Brazil romped past Colombia and Honduras before a penalty shootout victory over Germany, their 7-1 executioners from World Cup 2014, in the final at the Maracana to claim a historic victory when Brazil needed it most.
The Olympic football tournament has undeniably lost much of its prestige since the birth of professionalism and the rapid globalisation of the game; it has also suffered considerably since an age restriction on players and a Court of Arbitration for Sport (CAS) ruling that clubs are no longer obliged to release players for the competition.
For many, football at the Olympics is little more than a chance to offer tournament experience to a new generation.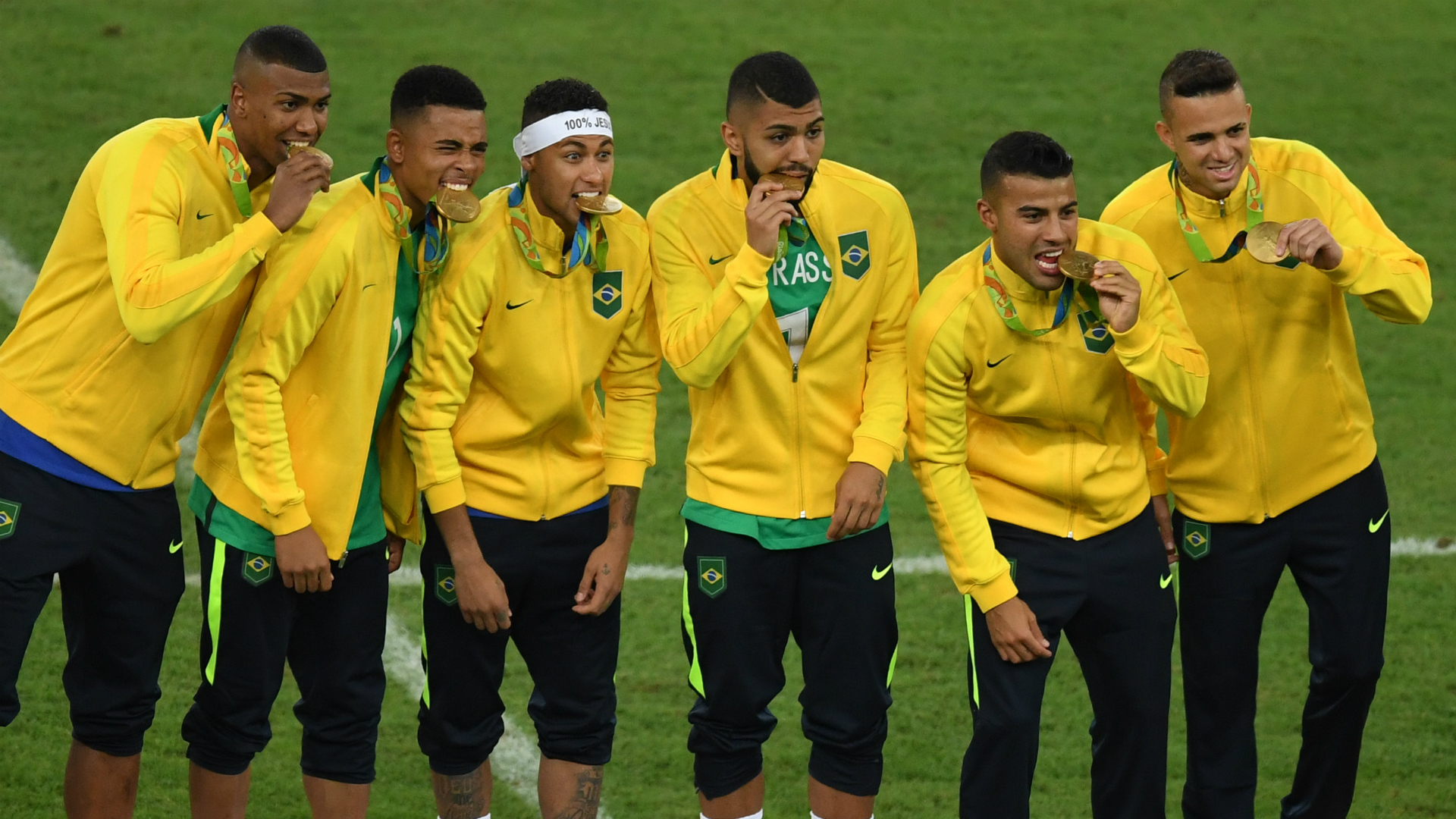 But to Brazil it mattered more than most. Not only was it the one title for which they were eligible but yet to win, it handed the local public a much-needed confidence boost and, perhaps most importantly, laid the foundations for a new era of Brazilian football under coach Tite.
The Rio Olympics was a major moment for Brazil as a nation, but they had few hopes for medals. Football was the one they wanted most. And, ahead of the tournament, the pressure was huge, but Papito and co. took it all in their stride.
"We always had the conviction that what we'd been doing would work," Papito recalls. "We did not have the easiest or the most difficult time. It was all a sequence. One that saw us grow into the competition."
Now the hopes are that the sequence will continue into the senior side. Seven gold medallists made Tite's first Brazil squad for September's World Cup qualifying clashes with Ecuador and Colombia. And Papito is encouraged that there are positive signs ahead for a nation still reeling from 'the 7-1' and the disappointment of two poor Copa America campaigns.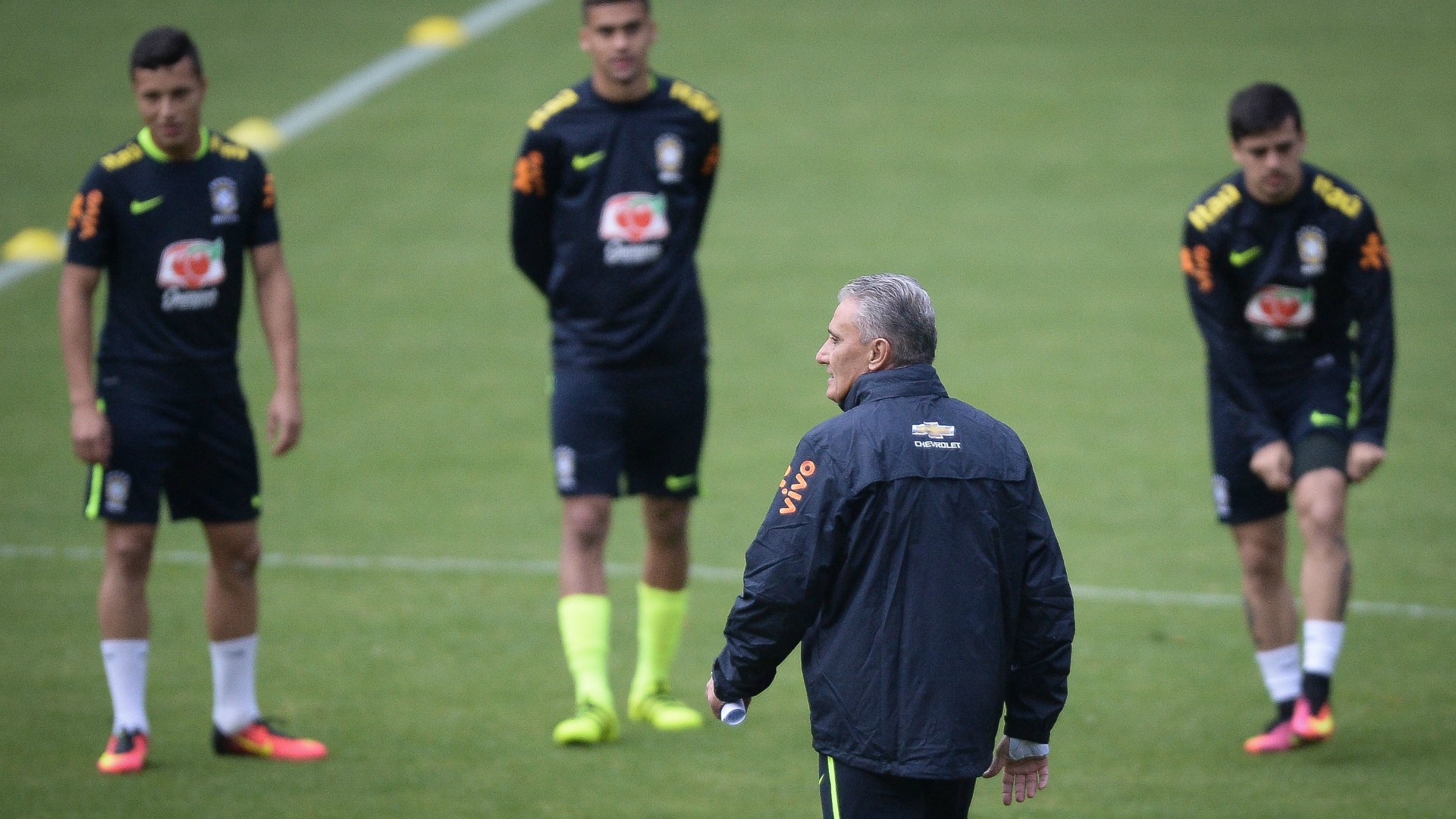 "The future is bright; things are already looking up, he says. "This group have a huge future ahead. They are now big names in football and will be even bigger. Some will be stars of the world game.
"I hope they remain the same people they were when I met them, with the personality and hunger to match their quality. There was a wonderful core and it was a great honour to work with them and share in the achievement.
"What they did will last forever. Now we must let them go forward as they are, using this as motivation to make them want to achieve even greater things, and ensure they are aware that their career is a reflection of the work they put in on a daily basis."
On Monday 10 Brazilians took to a Quito training field in high spirits for Tite's first session as Brazil coach. Papito looked on from a distance – with that golden smile on his face.