On Tuesday the Selecao star will renew his rivalry with the side that ended both his World Cup and his Copa America as the two face off in World Cup qualifying
200 million held their breath as he crashed to the floor. Riving in agony, holding a back that was carrying the hopes of a nation, the dream was dead. With one clattering knee of Juan Zuniga, Neymar's World Cup was over.
---

READ MORE:


Brazil vs Colombia: A Brief history | The Story so Far: Brazil in World Cup qualifying | In Stats: Brazil's road to Russia
---
It wasn't supposed to end like that, with a fractured vertebrae. The poster boy of a historic tournament, Neymar was supposed to lead Brazil to the promised land; to redemption for the Maracanazo of 1950, to the Selecao's sixth world title.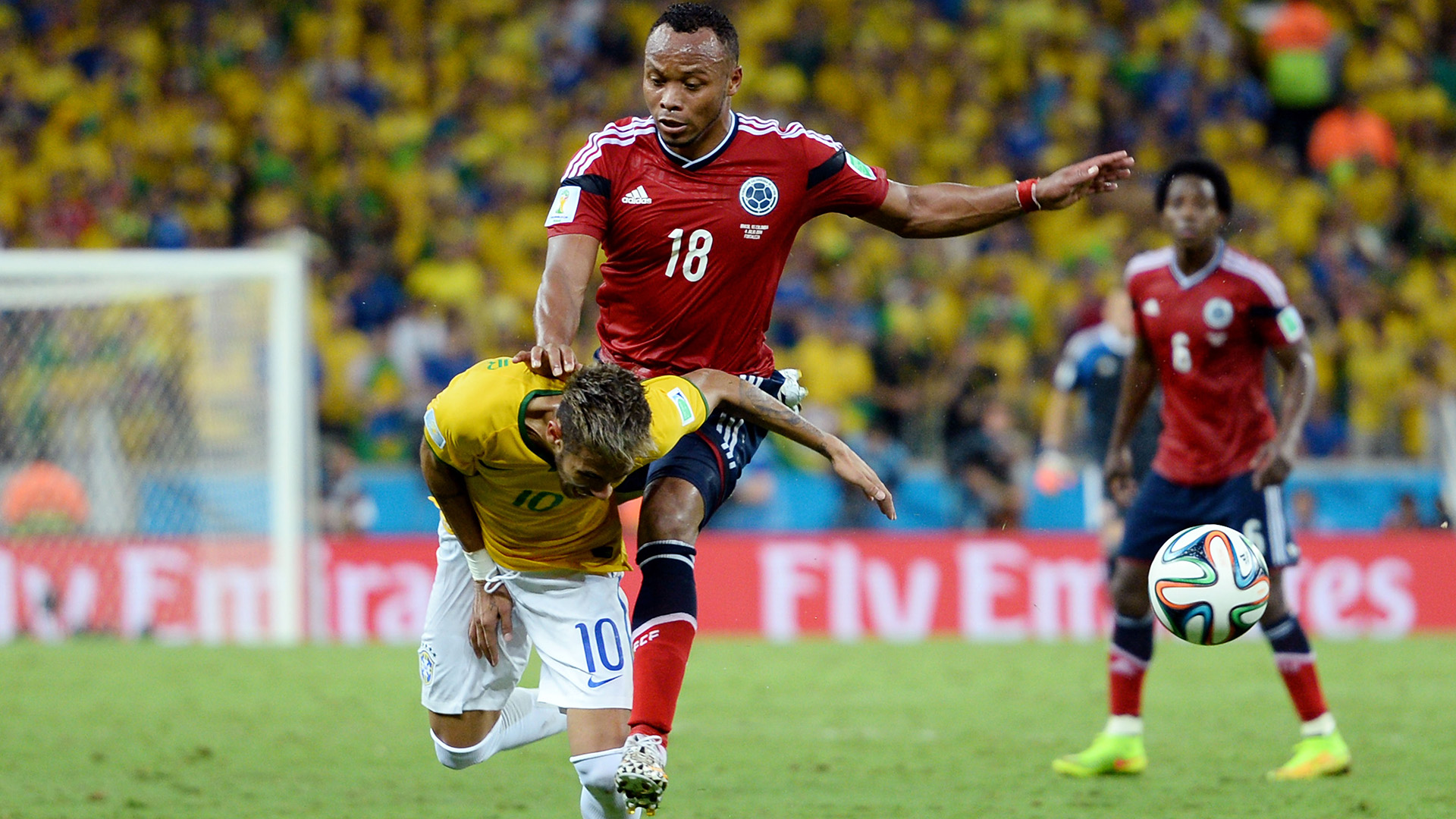 Tears were inevitable, but the narrative suggested they would be shed on the pitch back at the Maracana, not on a stretcher in Fortaleza. Certainly not alone, in front of a screen, addressing the nation to confirm he could play no further part.
Brazil's quarter-final with Colombia had been a feisty affair – one, it must be said, in which it was the hosts who set the tone, repeatedly kicking star of the tournament James Rodriguez out of his stride.
Spanish referee Carlos Velasco had let a number of rough challenges go unchecked, inexplicably refusing to brandish his yellow card for numerous tackles worthy of a caution.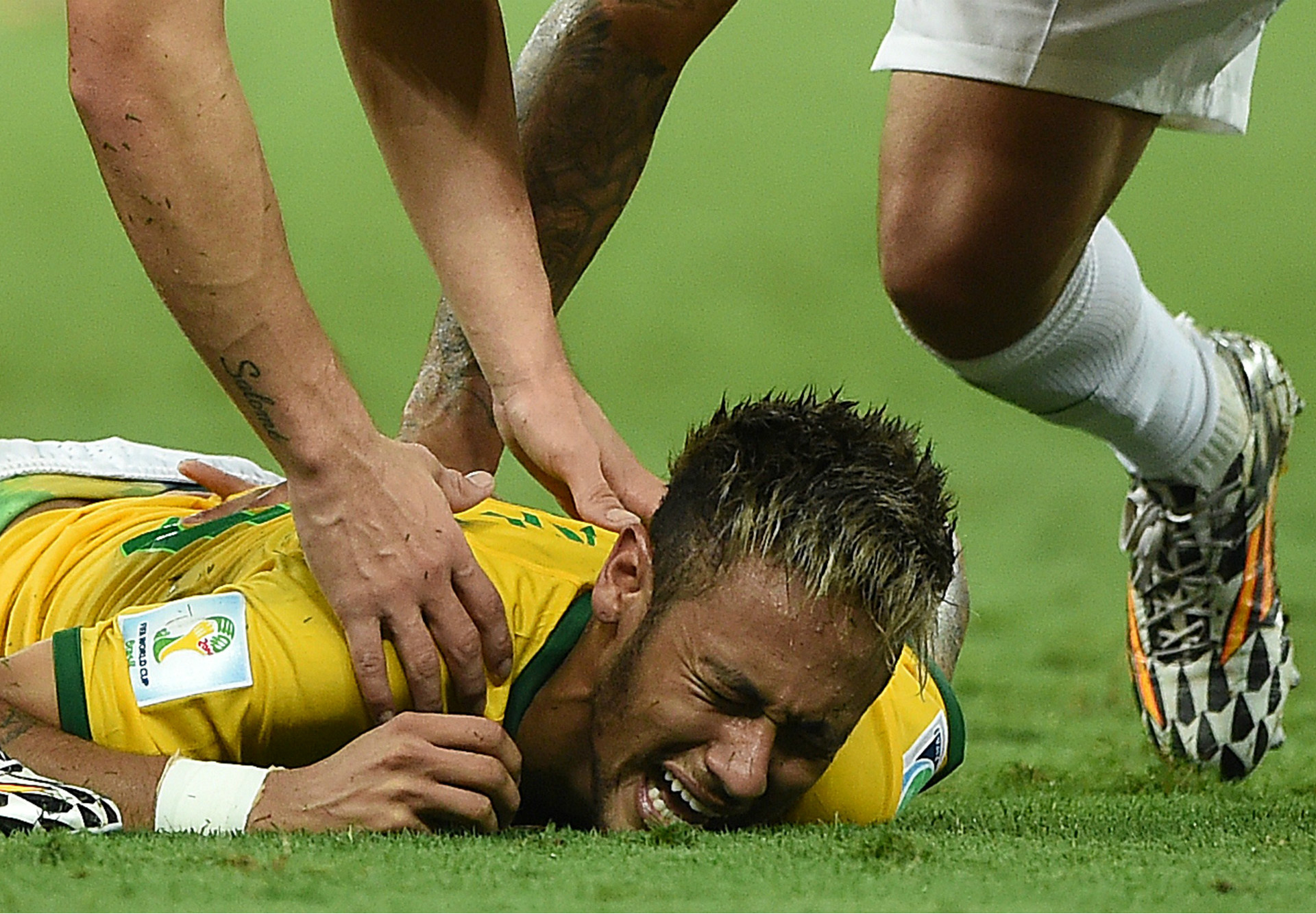 One year later, in Chile, Neymar and Colombia met again. This time, Neymar ended his competition himself. As the final whistle sounded, a 1-0 defeat saw Neymar blast the ball at Pablo Armero in frustration.
Tensions quickly boiled over, as an all-out brawl threatened to erupt. Neymar aimed a headbutt at Jeison Murillo before clashing with Carlos Bacca.
This time the referee on hand had no trouble reaching in his pocket. Neymar was handed a straight red card. But it didn't end there.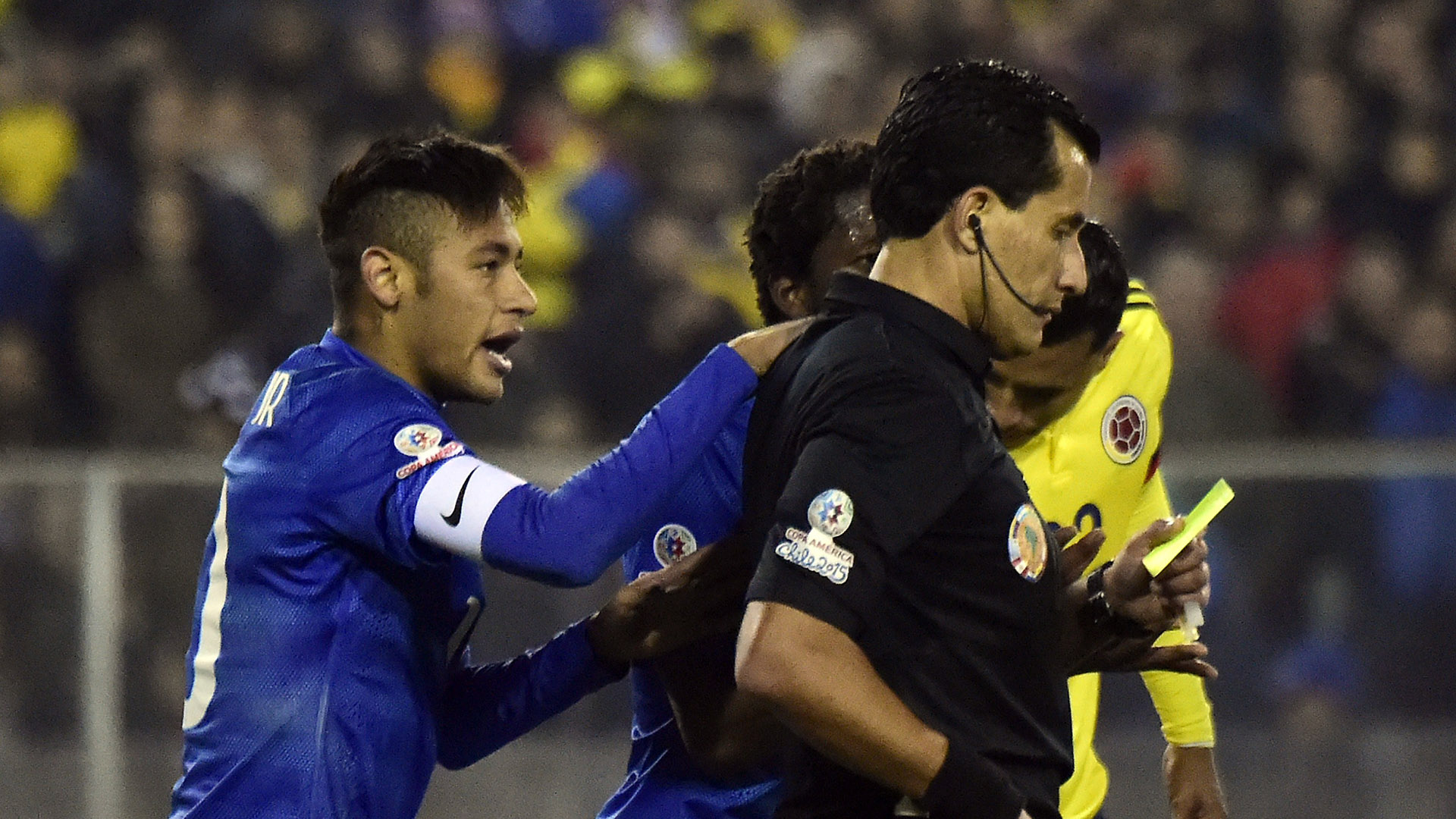 Overcome with rage, Brazil's captain pursued Chilean referee Enrique Osses down the tunnel, unleashing a rant that ultimately earned him a four-match suspension and a heavy fine.
Ever since, Neymar has faced criticism over his temperament in a Brazil shirt. While rarely injured, he has missed a number of matches for the Seleaco through suspension.
He himself has admitted his propensity for picking up cards had become a problem after another show of petulance saw him aim a kick at Alvaro Gonzalez in March's World Cup qualifier with Uruguay, ruling him out of the clash with Paraguay days later.
"Ask me about the cards," he told the press last month. "I am not perfect. It is clear that sometimes I make mistakes, but that is normal."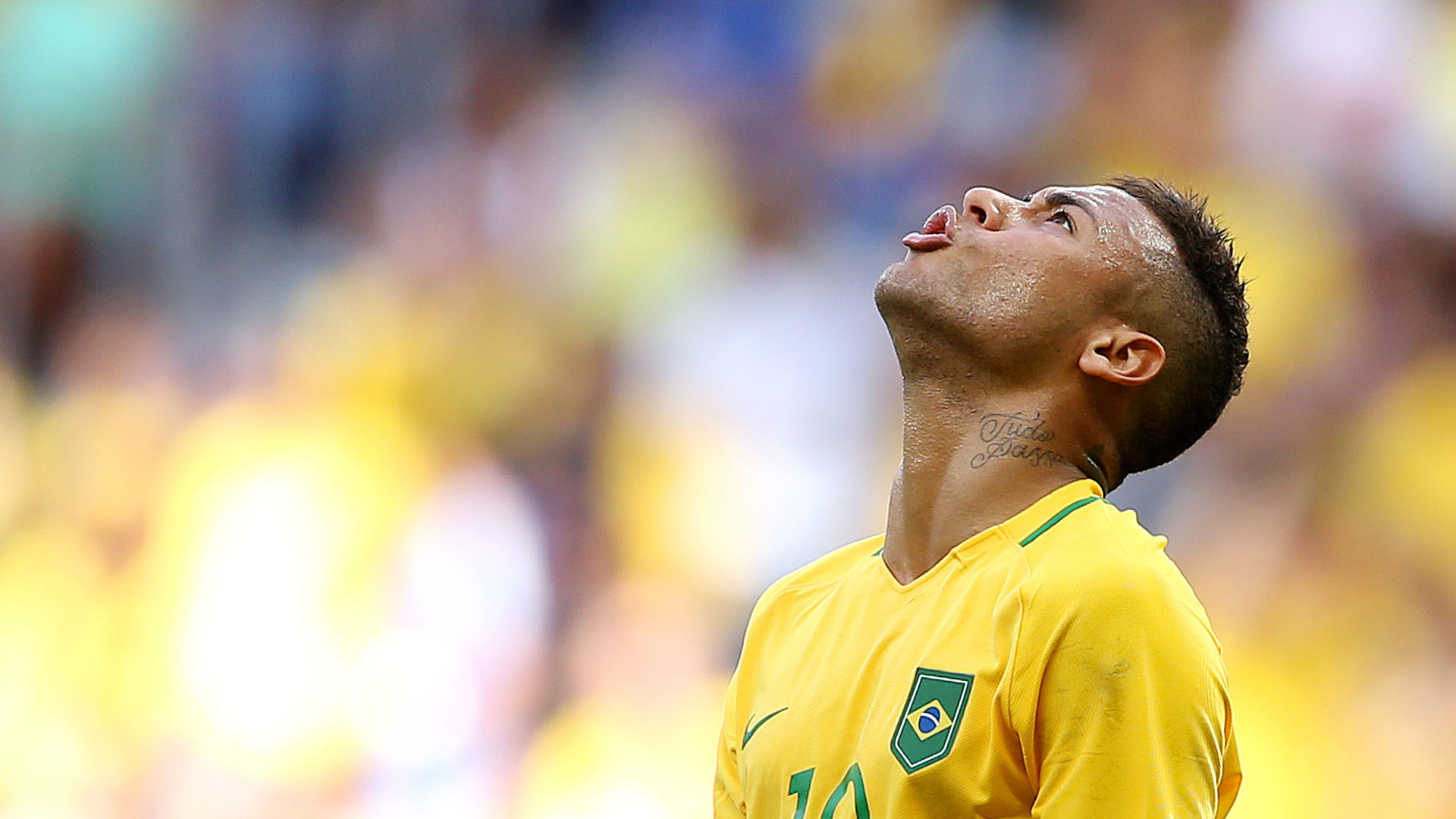 The accusation is that the pressure to lead an underperforming Brazil to glory alone has got the better of him. Last month his disciplinary record was once again a major talking point ahead of an Olympic quarter-final with Colombia yet again.
But coach Rogerio Micale had no such concerns. "It was is all part of the past," Micale told a press conference on Friday. "This is a different time. I'm not concerned about them provoking him. Neymar is provoked everywhere he plays, because of his quality.
"Players always try to get to him, but he is very much used to that by now. He has matured and is well-prepared."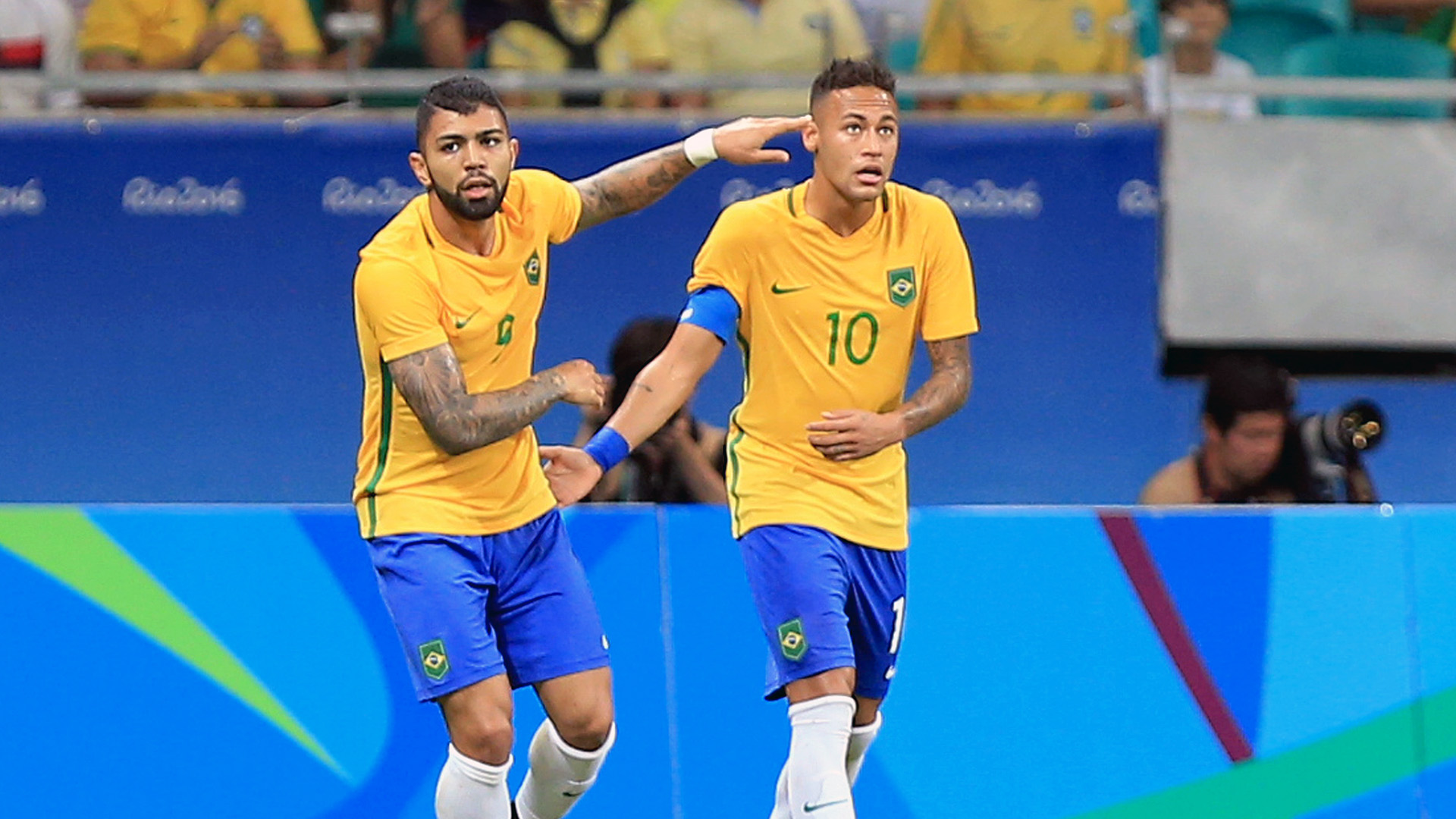 He had to be. Colombia targeted Neymar from the first whistle and he briefly threatened to boil over when he went looking for retribution and earned himself a yellow card. But Ney kept his cool, scoring the first and creating the second as Brazil ran out 2-0 winners.
On Tuesday they meet again, and this time there will be many more senior faces as the senior side travel to Manaus. An Olympic gold has left Neymar with no real score to settle, but there will be many more familiar faces from his tormented past standing in his way this time.