The 47-year-old is taking centre stage at Rio 2016 and his contemporary ideas have blown new life into the Selecao, but for the quarter-final Colombia he must think again
After two matches, Brazil were on the ropes at Rio 2016. The performances had been fractured, the results disappointing.
The locals were disillusioned, and focused their frustrations on individuals. Coach Rogerio Micale was one of those singled out.

After four days of endless questions and accusations, on the eve of Wednesday's decisive final Group A match with Denmark, Micale called for calm.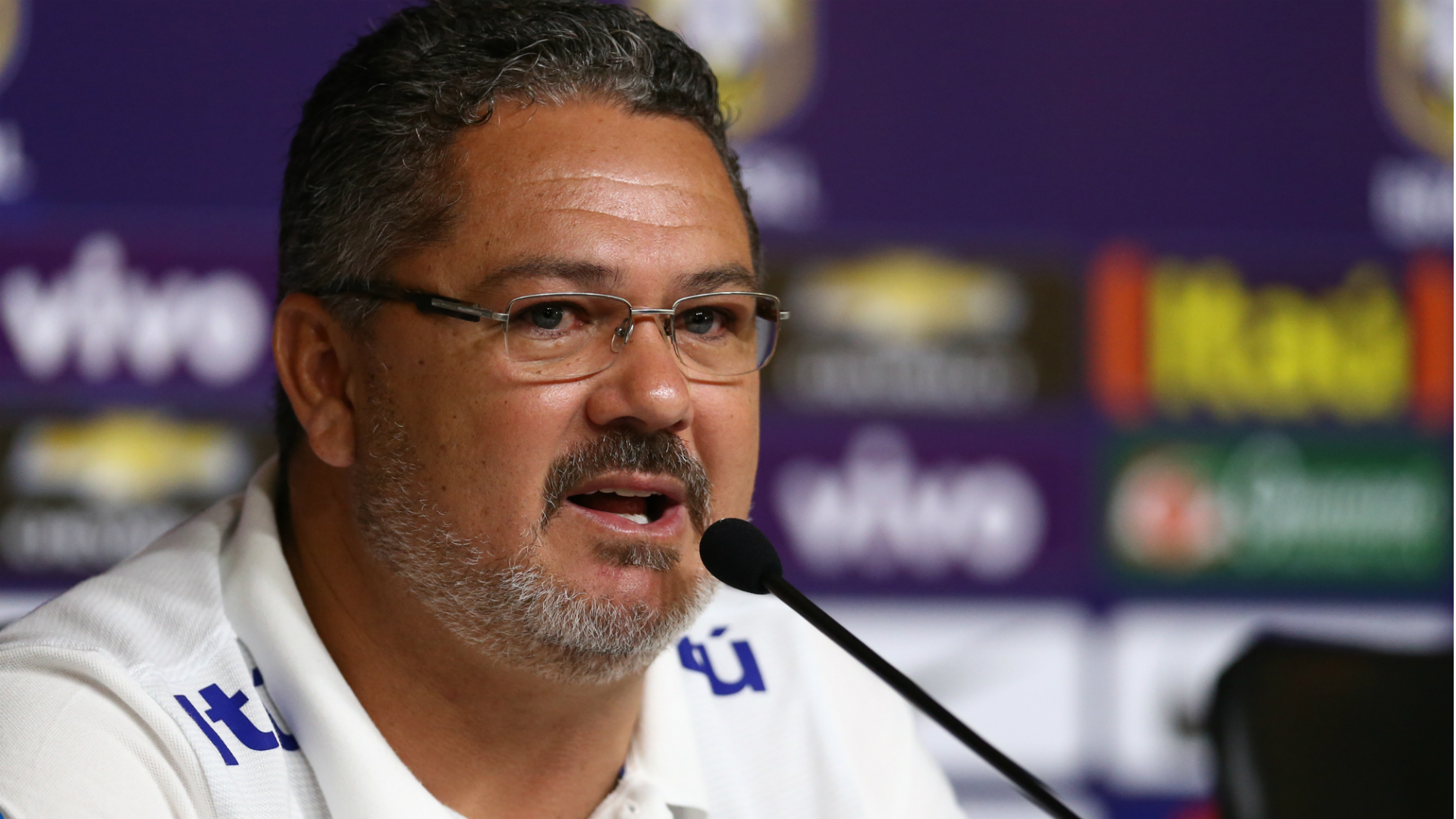 ---

READ MORE:


Why Olympic gold matters to Brazil | 5 lessons from Brazil's rout of Denmark | Gabriel Jesus: Now we can sleep at night | In stats: Brazil 4-0 Denmark
---
He urged the nation to get behind captain Neymar, and asked that Brazilian football as a whole expand its conversation beyond the superficial.
"We always want to find someone to blame," he said. "That's wrong. It took Germany 12 years to get to the top and we want to make it there in six months. For our game to move forward and improve, the discussion should have more depth."
Micale has impressed in front of the press since his June confirmation of role as Olympic coach. So, too, did he on the training field. A contemporary coach and intelligent, erudite man, he had charmed the local media and big things were expected of his side.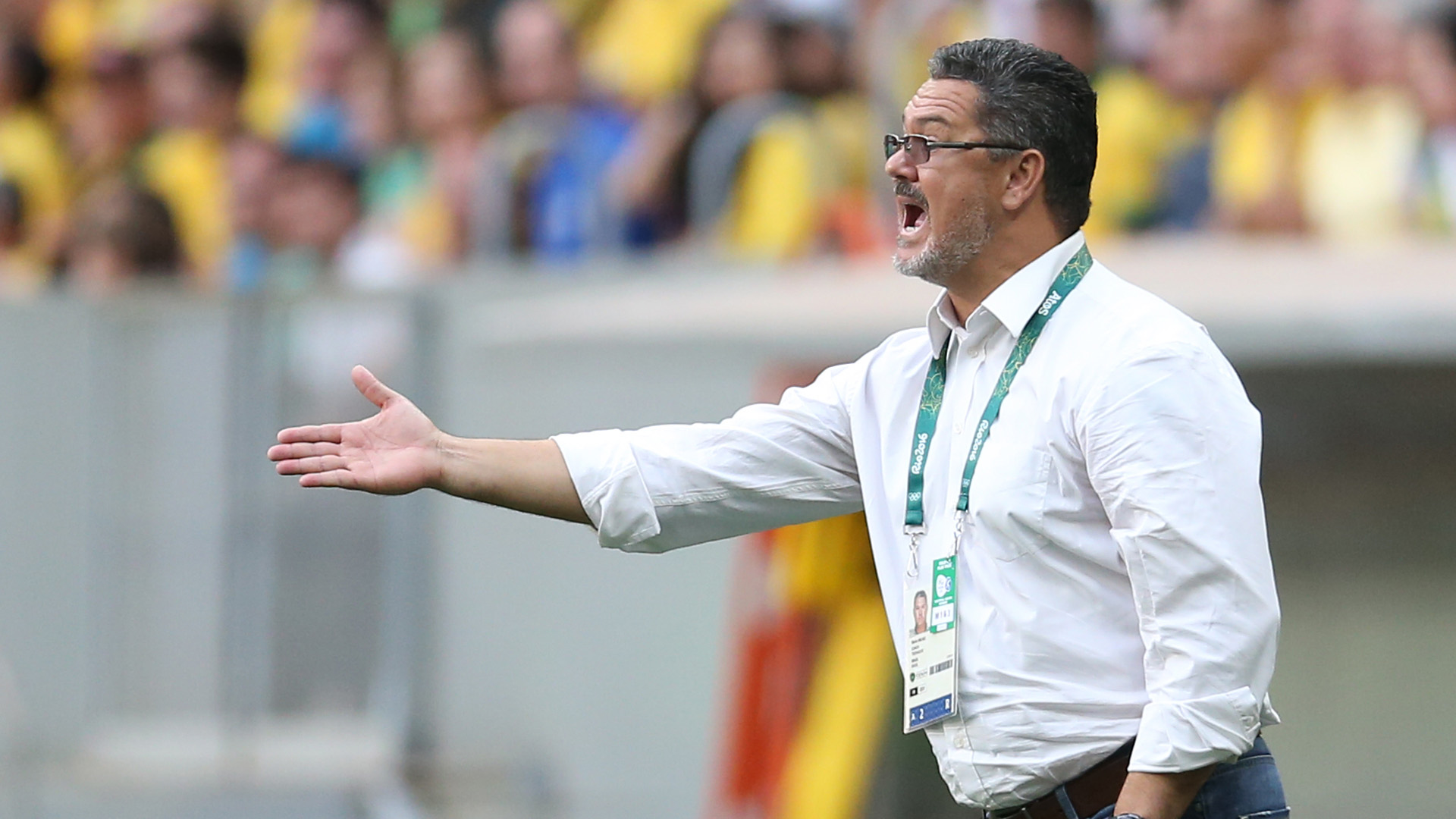 It had been a bumpy, unexpected start. But Micale has always been a man with a plan. Ahead of the games he'd raised eyebrows by working heavily on a 4-2-4 formation designed to break down stiff opposition.
With zero goals after two games, the dynamic formation (a variation on the system that had brought Brazil its first World Cup, in 1958), Micale stuck his neck out and went for it – launching an attacking quartet from the start of a match for the first time.
In his hometown of Salvador, Micale enjoyed the biggest night of his professional life to date as Luan starred on an evening when all the coach's hard work came to fruition.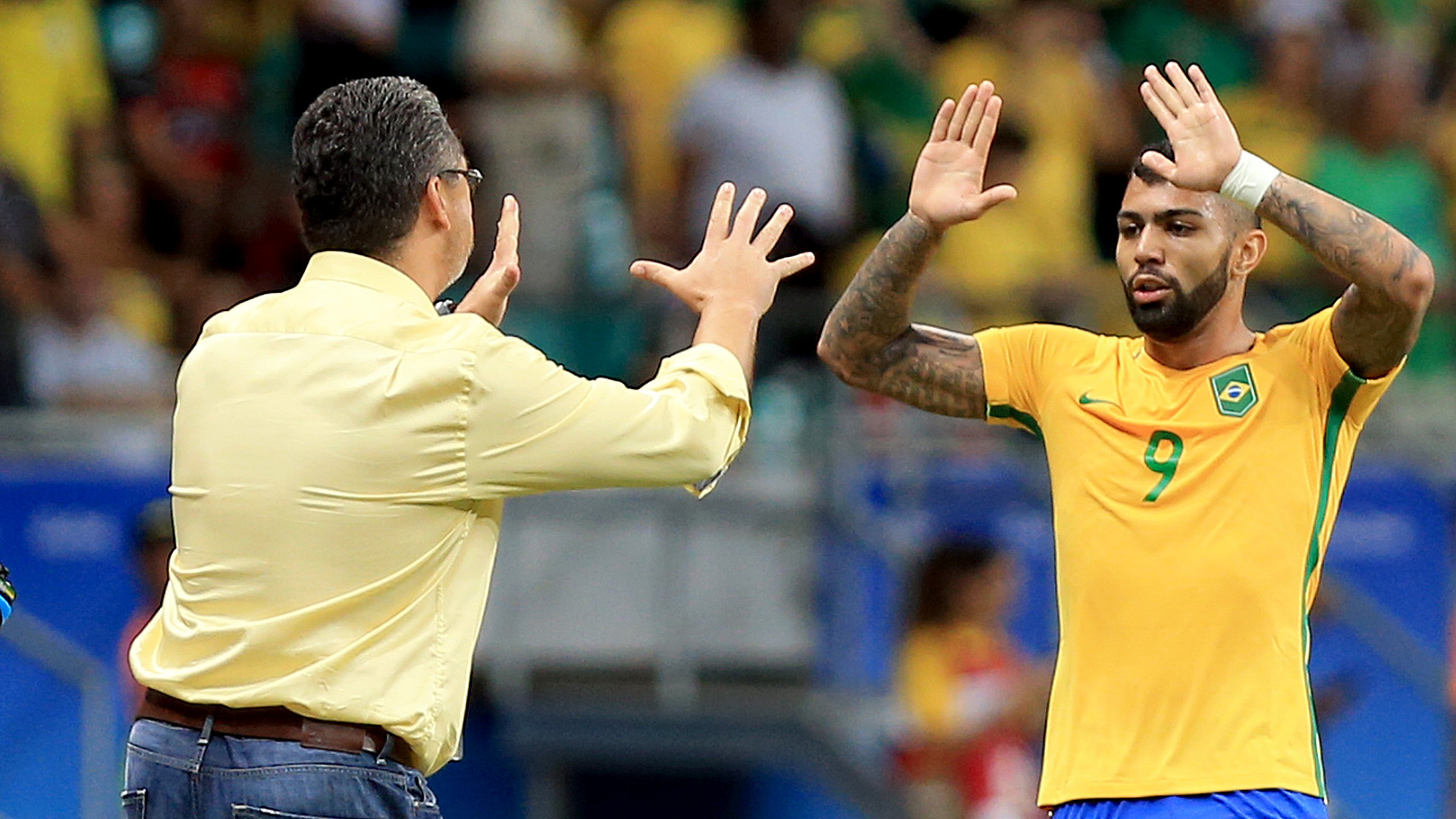 Denmark were overwhelmed from the outset. While Brazil had looked static and unorganised in their first two matches, now they looked slick, cohesive and dynamic. Luan dropped constantly from his position behind striker Gabriel Jesus, providing the missing link between midfield and attack.
Three of the four strikers scored – the other, Neymar, turned in one of his best performances for his country in recent months. Renato Augusto, too, was much improved, able to play quick interchanges with the increased number of team-mates around the midfield.
Gone were the big gaps between the lines. And, most importantly, Brazil found the net at last. And did so on another three occasions. The side did look vulnerable at times on the counter-attack, but then the 4-2-4 wasn't designed to be Brazil's default.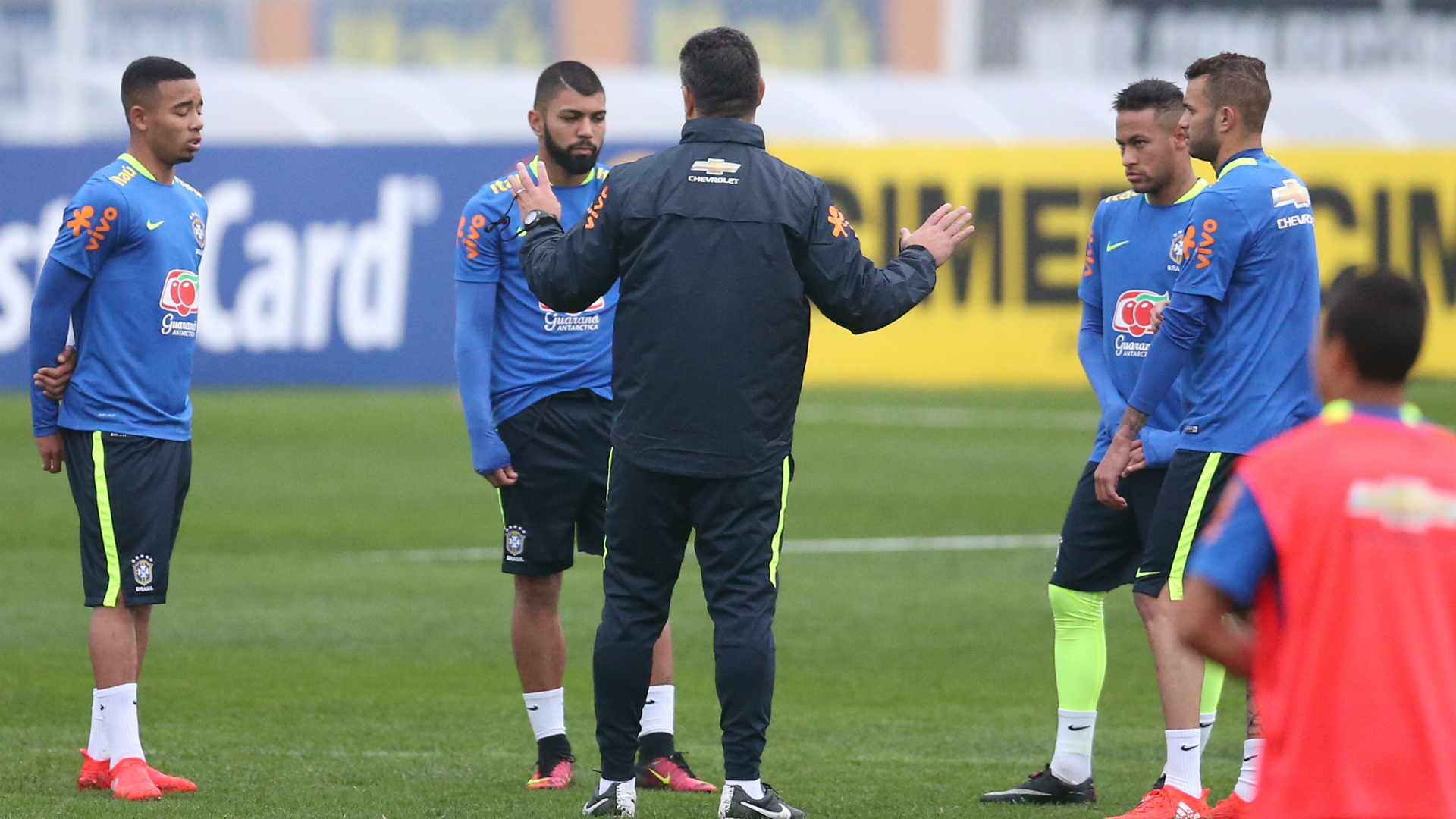 It was designed for moments exactly like the Denmark game, for contests against teams who showed no attacking ambition, for matches in which Brazil were desperate for goals.

The big question now is whether Micale will retain the formation for Saturday's quarter-final with Colombia. The likelihood is that he will not, but he could still retain the same four attackers by tweaking to a 4-2-3-1 and asking Luan to help out more when Brazil lose possession.
Micale was under pressure like he'd never known before, but he remained steadfast, clung resolutely to his convictions, and put his faith not only in his ideas, but in the ability of the players' to carry them out.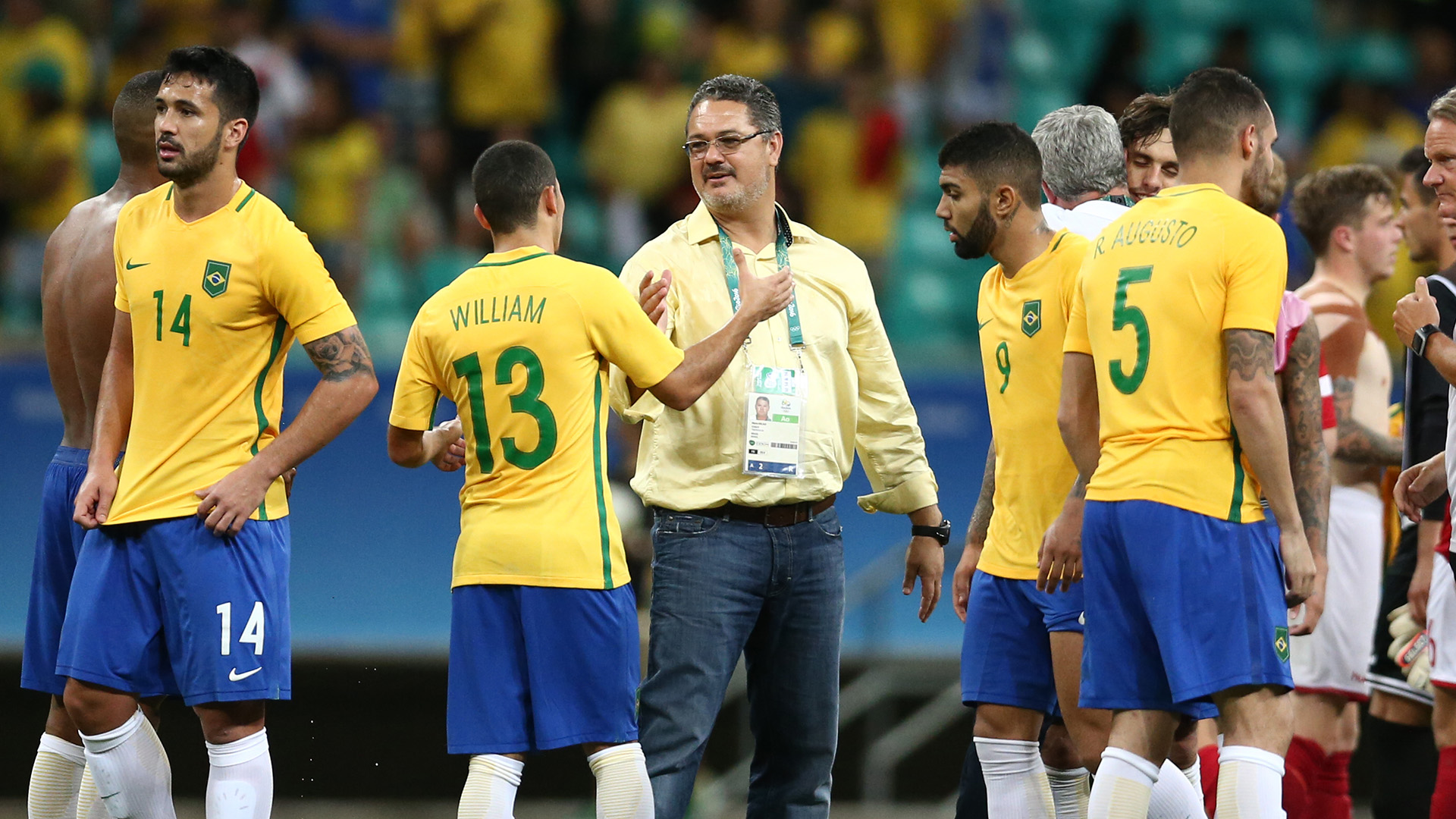 It was a coach's victory. Micale is a prepared tactician, a man with a plan - a man with multiple plans. Now he needs another. The first didn't quite work out and the second may not be suitable. It's decision time.

Once again this week Rogerio Micale is being singled out, but this time it's for all the right reasons.