Even with some of the game's all-time greats, Brazil have been unable to claim the gold medal that has eluded them since their debut in 1952
Brazil's long wait for their first Olympic gold medal in football enters a new chapter this month at Rio 2016.
Hopes are high that the only major title still to elude the national team will finally be captured in August, on home soil, as a young and exciting squad sets out to make history.
---

READ MORE:


Why Olympic gold matters to Brazil | Ronaldinho, Bebeto & Brazil's overage Olympians | PROFILE: Olympic coach Rogerio Micale | PROFILE: Luan | PROFILE: Gabriel Jesus | PROFILE: Brazil's new goalkeeper
---
On three previous occasions Brazil have come within touching distance, only to lose the gold-medal match and have had to settle for runners-up.

The Selecao have competed in 12 Olympic campaigns, but have only been able to secure five medals: two bronze and three silver.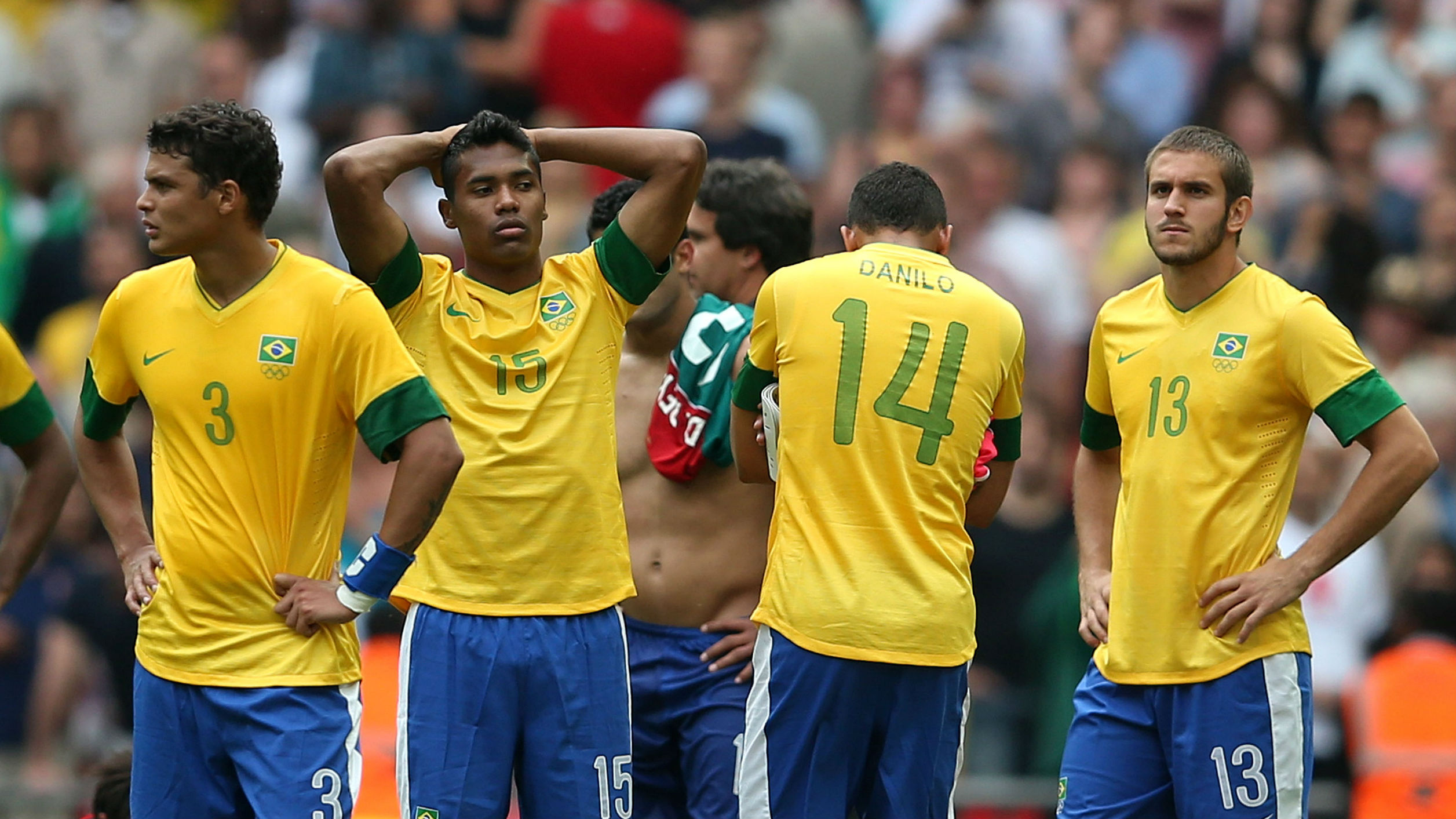 Their Olympic story began back in 1952 but the first medal of any kind did not arrive until 1984 at the Los Angeles games in USA.

Packed full of players from Internacional – including future world champion and previous coach, Dunga, and technical coordinator, Gilmar Rinaldi – they made it all the way to the final in the United States only to go down 2-0 to France.

The team that played the final lined up: Rinaldi; Ronaldo, Pinga, Mauro Galvao and Andre Luis; Ademir, Dunga, Gilmar Popoca and Tonho (Milton Cruz); Silvinho and Kita (Chicao). Also on the bench that day were David, Luis Henrique, Paulo Santos, Gilmar and Luis Carlos Winck.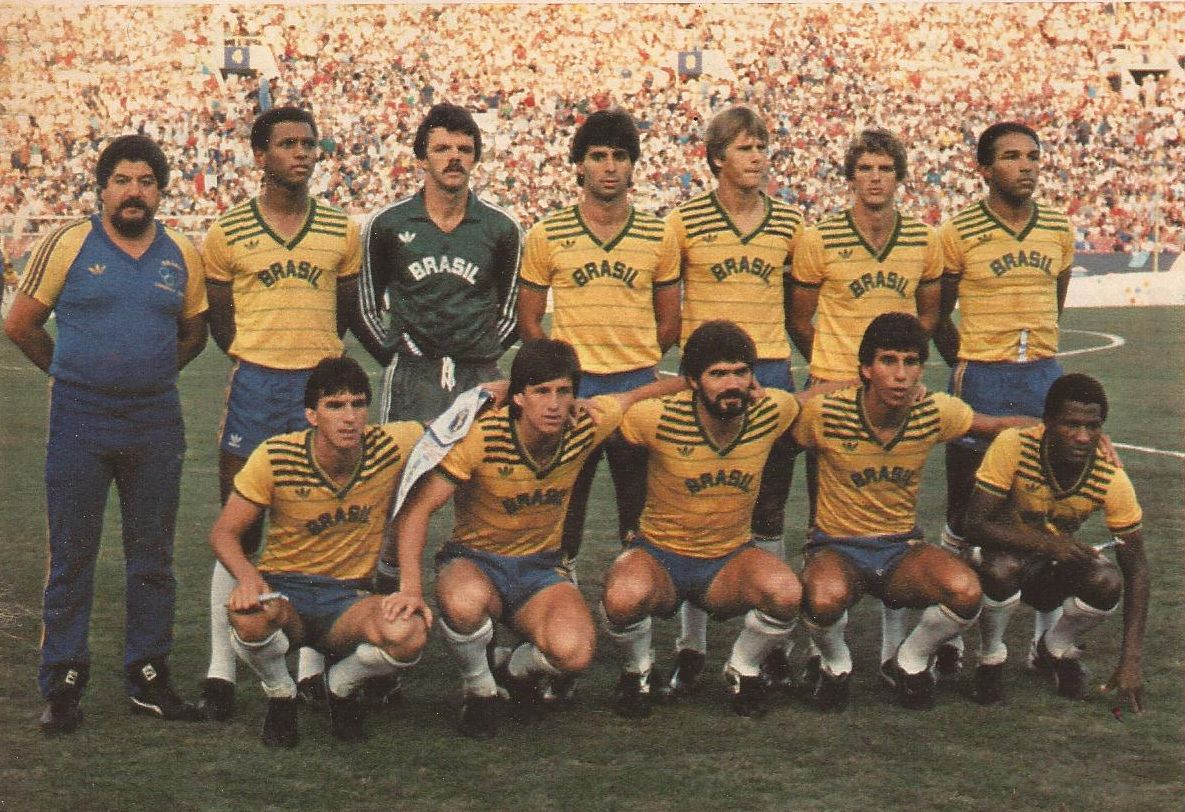 Four years later, future world-beaters Bebeto and Romario were unable to bring home the gold. Widely regarded as one of the best teams the Selecao had ever taken to an Olympic games, they once again fell at the final hurdle – this time 2-1 after extra time to the Sovient Union in Seoul, South Korea.
In front of over 70,000 spectators at the Olympic Stadium, Brazil '88 lined up: Taffarel; Luis Carlos Winck, Andre Cruz, Aloisio and Jorginho; Andrade, Milton and Neto (Edmar); Careca, Bebeto (Joao Paulo) and Romario. Also part of the group were Ze Carlos, Ricardo Gomes, Mazinho, Geovani, Batista, Andrade and Valdo.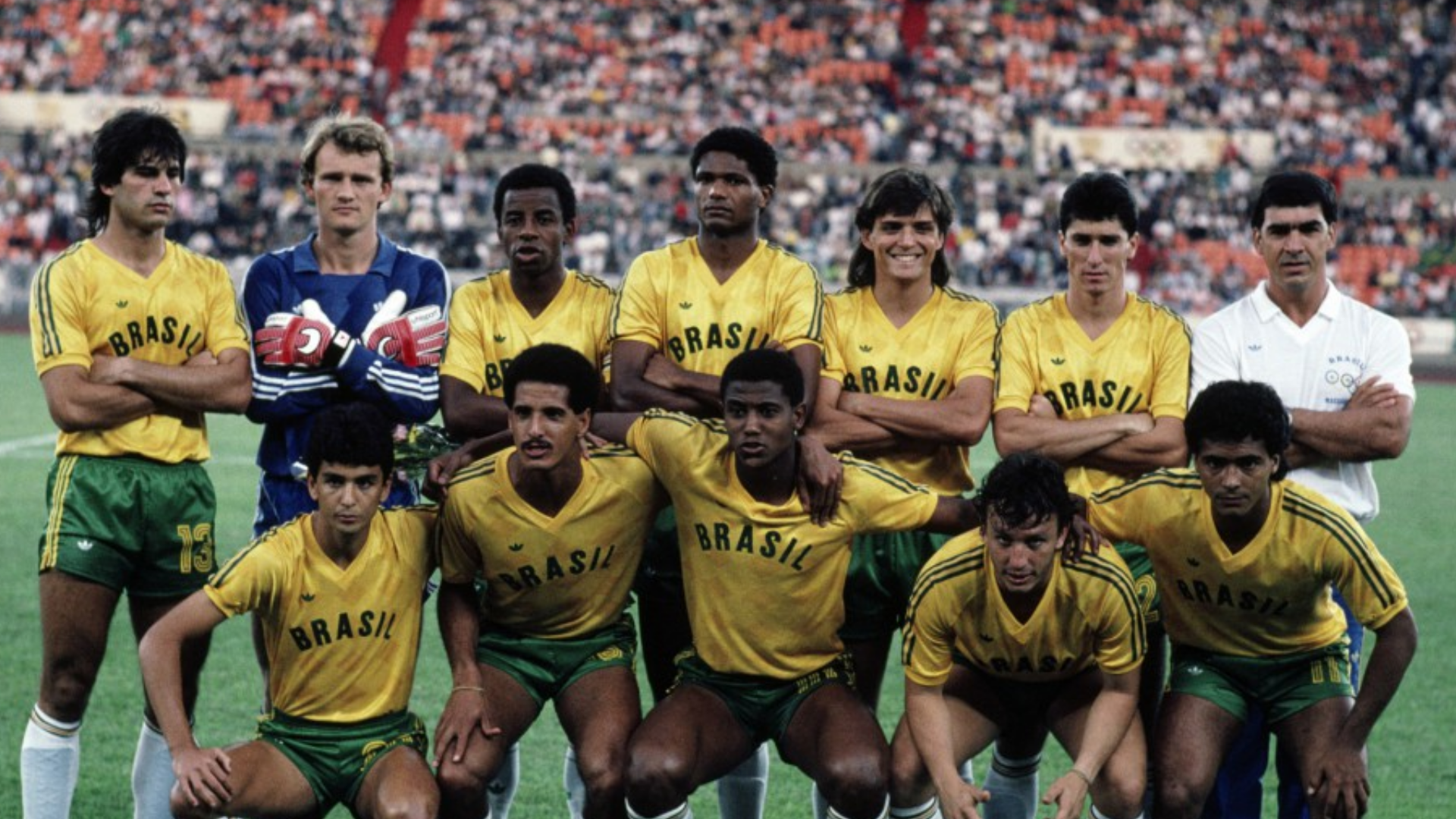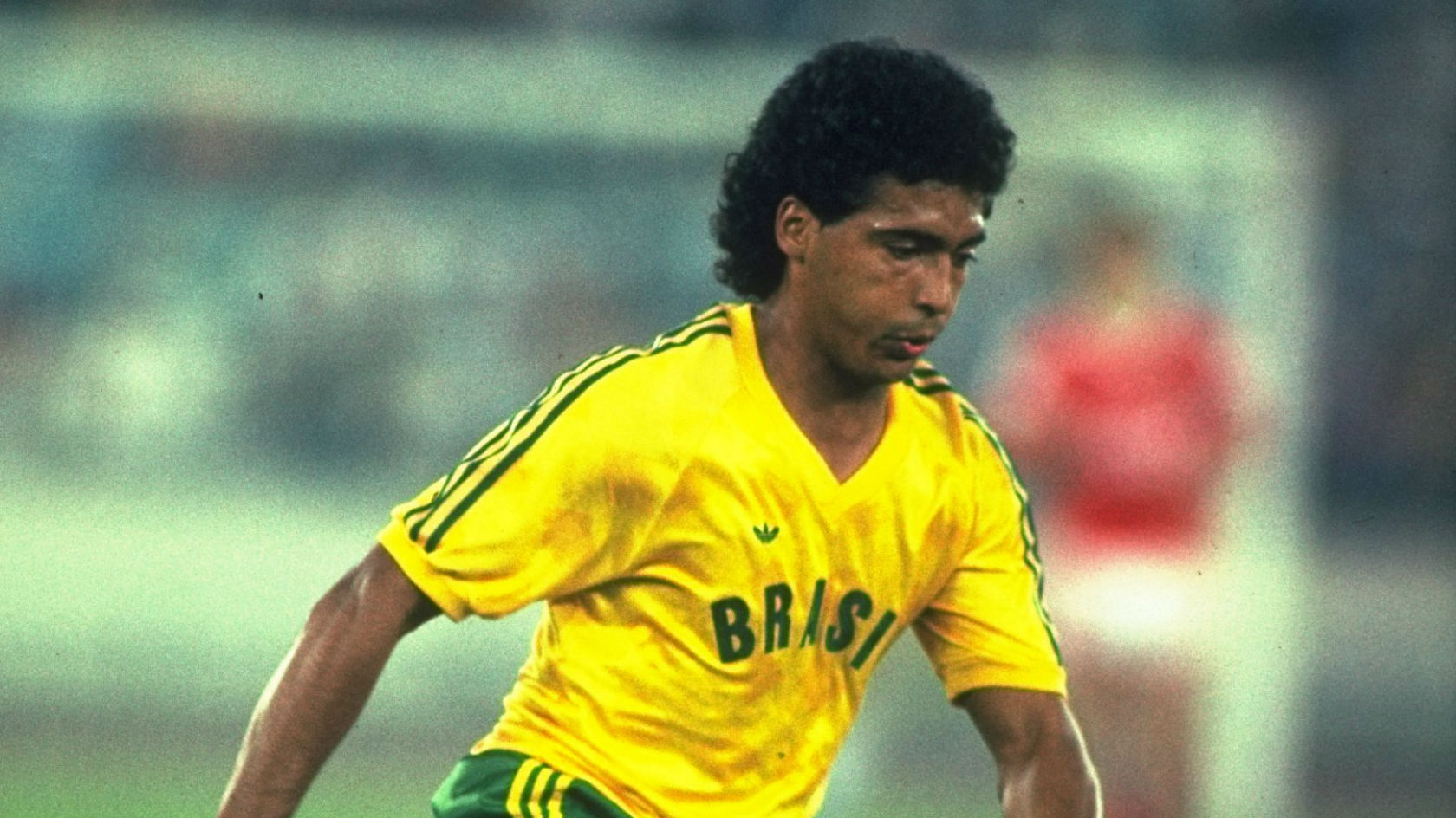 Brazil missed out on the games in 1992 but returned to USA in 1996 for the Atlanta Olympics. But once again they failed to claim the gold, even with an attack led by Ronaldo and Rivaldo.
Overseen by 1994 World Cup-winning coach Mario Zagallo, their campaign ended at the semi-final stage. Bebeto returned, as one of the three permitted overage players following the rule-change in 1992, and finished the tournament's joint top-scorer, but even that wasn't enough as the Selecao went down in a seven-goal thriller to a vintage Nigeria team after extra time at the Sanford Stadium.
Brazil '96: Dida; Ze Maria, Ronaldo Guiaro, Aldair and Roberto Carlos; Ze Elias, Amaral, Flavio Conceicao and Juninho Paulista (Rivaldo); Bebeto and Ronaldo (Savio).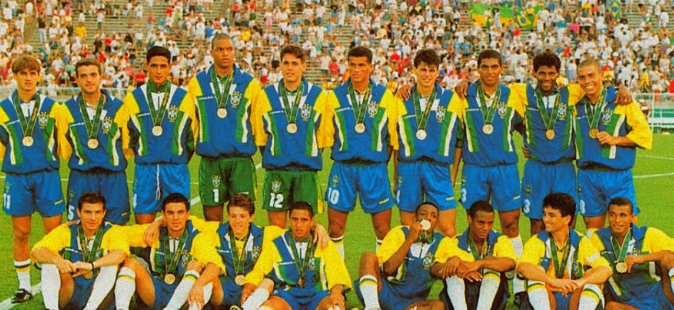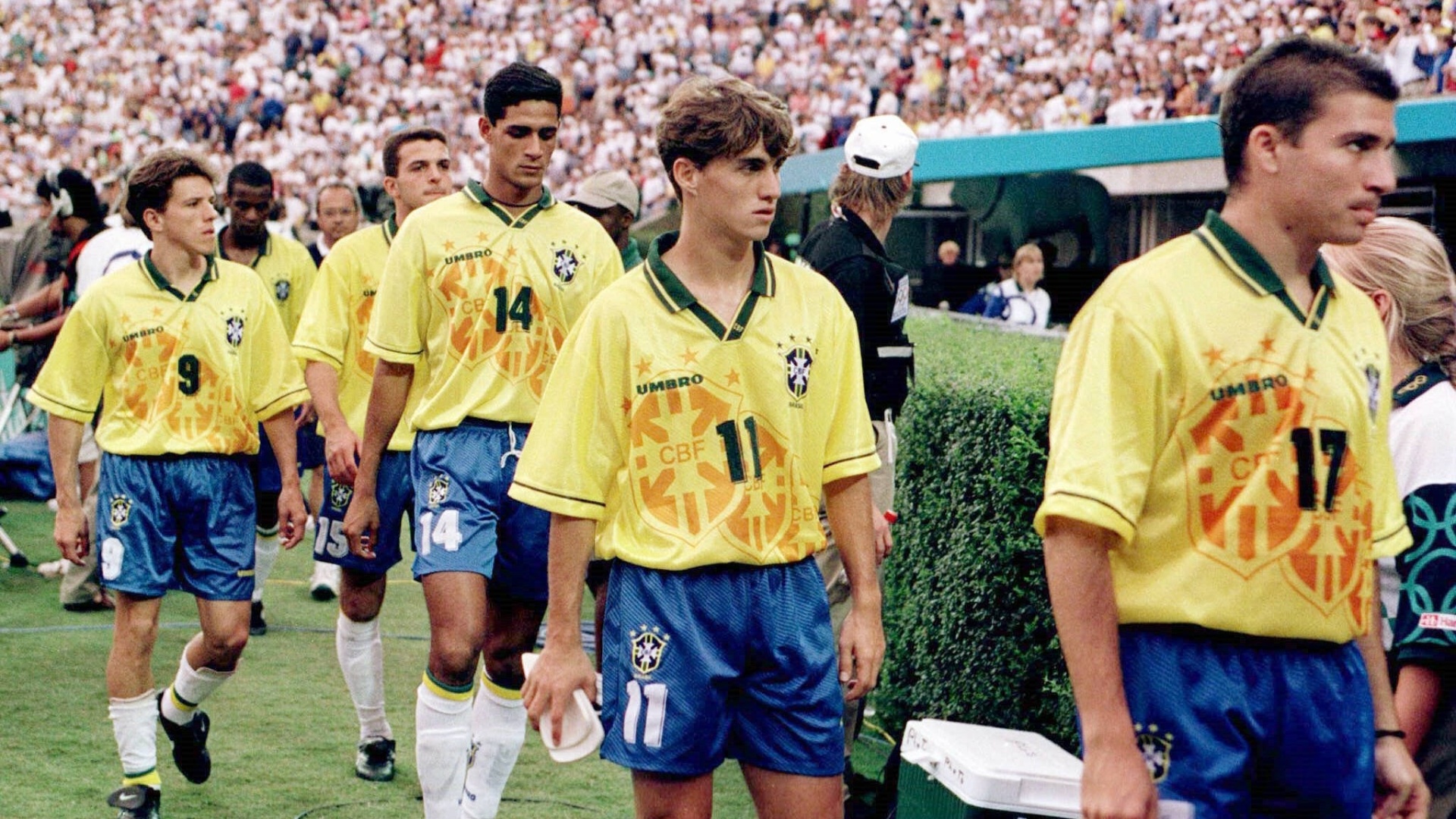 The 2000 Olympic Games in Australia ended in a quarter-final defeat before another medal was captured in Beijing, 2008. Coach Dunga called up Thiago Silva and Ronaldinho but their tournament ended with defeat to old rivals Argentina in the semi-finals before a victory over Belgium secured another bronze.
Dunga's Brazil '08: Renan; Rafinha, Alex Silva, Breno and Marcelo; Lucas, Hernanes (Thiago Neves), Anderson and Diego (Jo); Ronaldinho and Rafael Sobis (Alexandre Pato). The unused substitutes were Lucas, Ramires, Ilsinho and Alex.


London 2012 saw a Neymar-led Brazil arrive in Europe as outright favourites for the competition. New coach Mano Menezes was forming a young and exciting squad seeking to introduce a more expansive style to the team.
They were in fine form throughout and had a genuine goalscorer in Leandro Damiao, but the wheels came off in the final as Mexico struck inside the first minute through Oribe Peralta. The Selecao failed to respond and ended up going down to a shock 2-1 defeat, leaving Brazil with nothing more than a hat-trick of silver medals.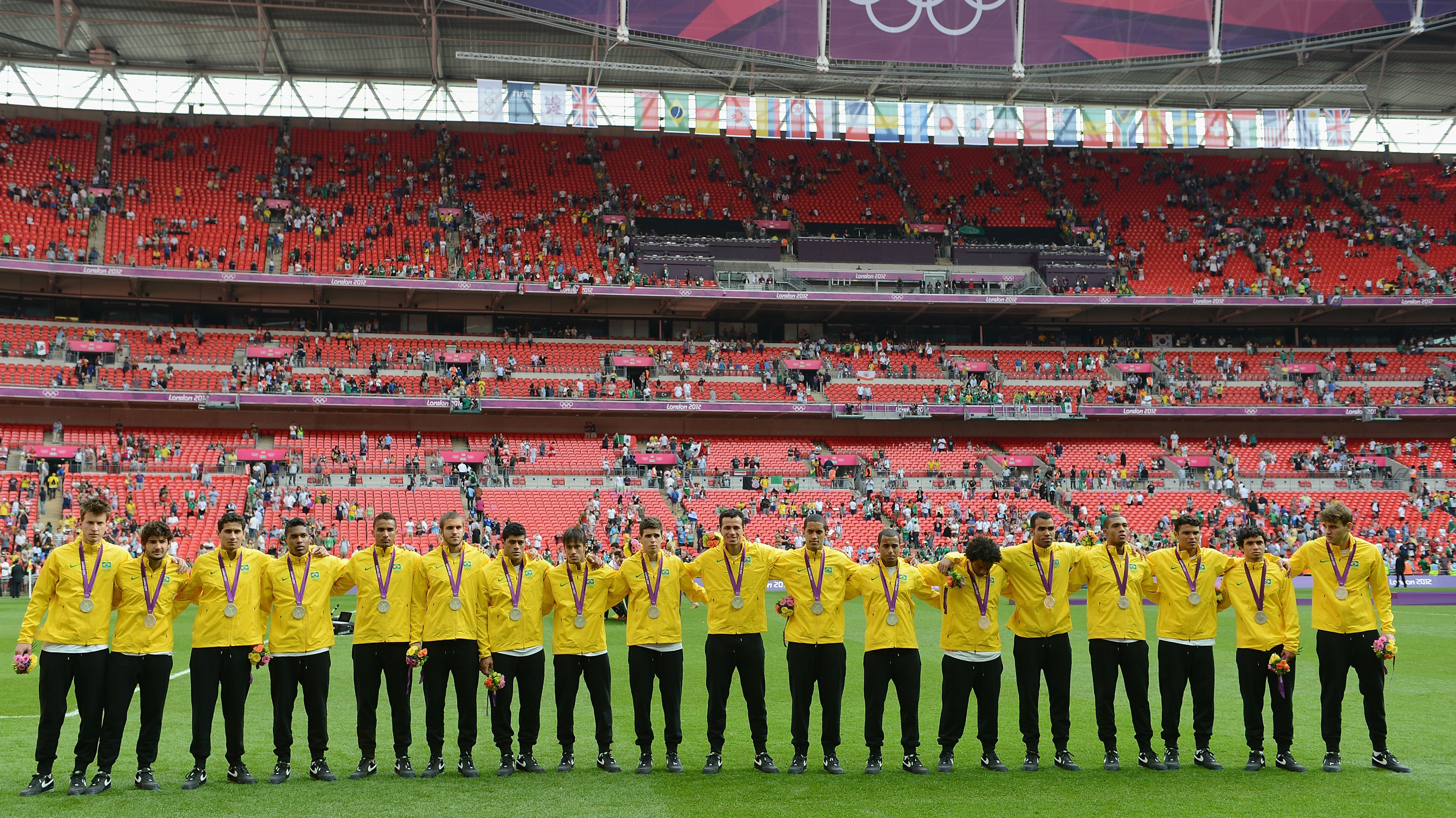 Brazil '12: Gabriel; Rafael (Lucas), Thiago Silva, Juan and Marcelo; Sandro (Alexandre Pato), Romulo, Alex Sandro (Hulk) and Oscar; Neymar and Leandro Damiao. The squad also included the likes of Bruno Uvini, Danilo, Ganso and Neto.
The class of 2016 are hoping to go one step further. They kick-off their campaign on Thursday against South Africa in Brasilia.